Cruise Guide to Fremantle, Western Australia
Fremantle is a large port city in Western Australia, making it a popular place to embark on a cruise. This bustling city is full of lively markets, and cultural events, while being easy to navigate entirely by foot. The main attractions of this coastal city are, as you might imagine, its sun-soaked beaches. The beaches you can find here are pristine, and the perfect place to relax before and after your cruise from Fremantle. If you're looking for a bite to eat or a nice coffee, you can head to one of the many outdoor bars and coffee shops, which will make you feel more than welcome in this laidback community.
Facts about Fremantle
Just 30 minutes from Perth, Fremantle is home to to the harbour which serves the major city. It can also be defined by its unique location, being the place where the Swan river feeds into the Indian Ocean. First established as a city in 1929, the population of Fremantle has grown to around 29,000 people currently. The climate in the city is Mediterranean, meaning should you decide to hang around here before or after your cruise, chances are you'll get to soak up some rays while relaxing on the beach. There is a large number of Italian cafes in Fremantle, so this makes it a great stop off point for coffee lovers.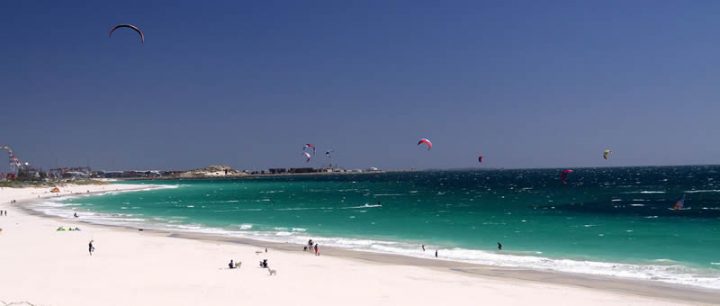 Cruise Lines Departing from Fremantle
The number of cruises departing from the port of Fremantle has been steadily increasing in recent years. The Princess cruise line offers a variety of short cruises departing from Fremantle, passing through Australian cities such as Albany, Adelaide, Melbourne, and Sydney. Royal Caribbean offers a long, 18 night cruise on the Serenade of the Seas ship, which passes through a number of destinations throughout both Australia and New Zealand. Cunard offers passengers the opportunity to ride aboard the Queen Mary 2 ship, and embark on an epic 35 night journey across the ocean, ending at the port destination of Southampton in England.
Things to see and do in Fremantle
As the second largest city in Western Australia, Fremantle has plenty of things to see and do to keep you occupied before and after your cruise holiday. Here are just a few of our favourite places:
Fremantle Markets
One of the best ways to spend your time before or after your cruise departing from Fremantle, is take a walk around the charming Fremantle Markets. First established in 1897, the market is home to all kinds of local culture and entertainment that will be worth sticking around for. From delicious fresh local produce, to an assortment of independent and indigenous products that make fantastic souvenirs, you'll have plenty to do at the markets if you have a few hours to spare. There's even regular live music, and a variety of quality eateries to enjoy a nice meal at as you take in everything the markets have to offer.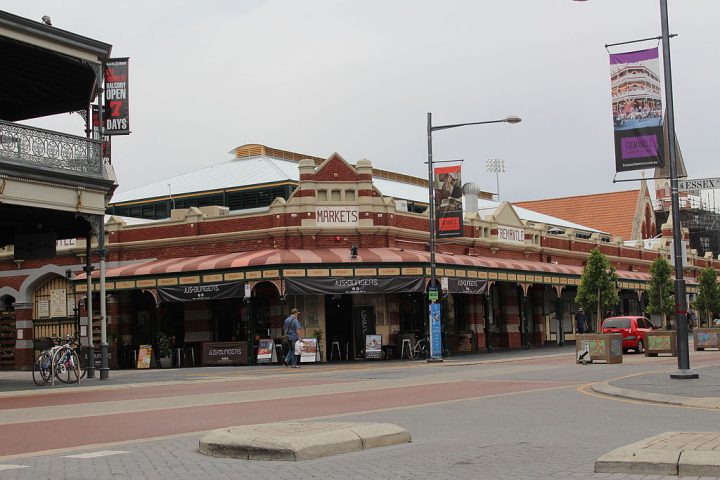 Rottnest Island
If you're in the mood for adventure during your stay in Fremantle, then a trip to Rottnest Island might be just what you're looking for. Host to some of the most incredible beaches, wildlife, and scenery you're likely to see in the surrounding area, there's so much to see and experience on a trip to the island. That's not all, though. The island is home to a range of exciting and adrenaline-fueled activities like skydiving, mountain biking, or stand up paddle boarding. You can also go on boat tours or go surfing if you want to explore the island in style. Though they are typically nocturnal, there is a good chance that you'll get the opportunity to see of the very cute and the most famous residents of Rottness Island, the quokka.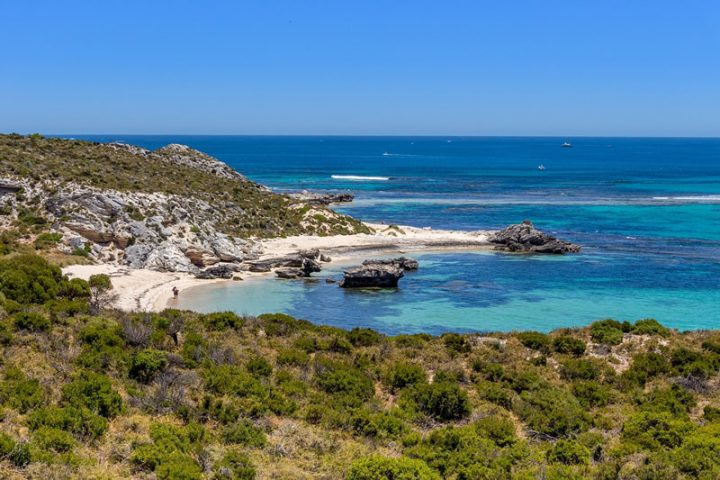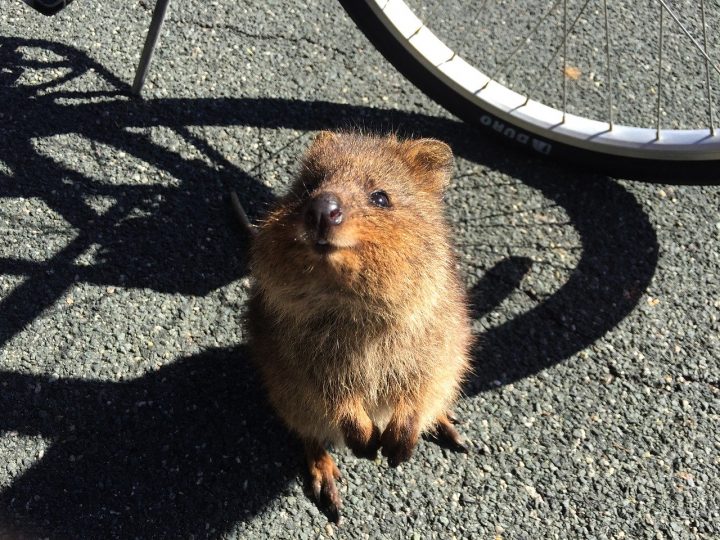 Round House
Holding the claim of the oldest structure in Western Australia, the Round House is a peculiar circular building, with plenty of curiosities to keep you entertained. Originally intended to be a prison, the Round House was eventually turned into the residence of a police chief constable and his family shortly after the turn of the 20th century. Staffed with knowledgeable volunteers, the Round House is a pleasant way to spend a few hours, especially if you have even a passing interest in the history of the local area. If you go at around 1pm, you can also expect to see the daily firing of the cannon.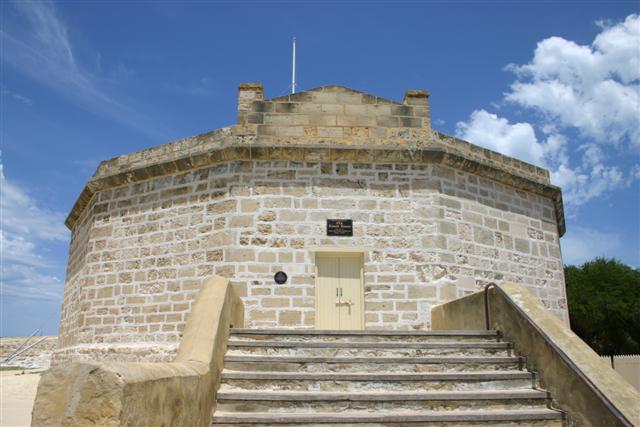 Fremantle Prison
Fremantle prison held an important role in the history of Western Australia. An attraction that draws people from all over the country, the prison is the best-preserved convict institution left in the nation. Achieving World Heritage status in 2010, the prison now serves as a stark reminder of earlier punitive systems, and features, such as death row, and the gallows. What's great about the prison as an attraction is the wonderfully atmospheric tours such as the underground tunnel tour, or the torch light tour, which are led by highly knowledgeable staff. For a vivid portrayal of how prison life used to be in Western Australia, Fremantle Prison is a must-visit.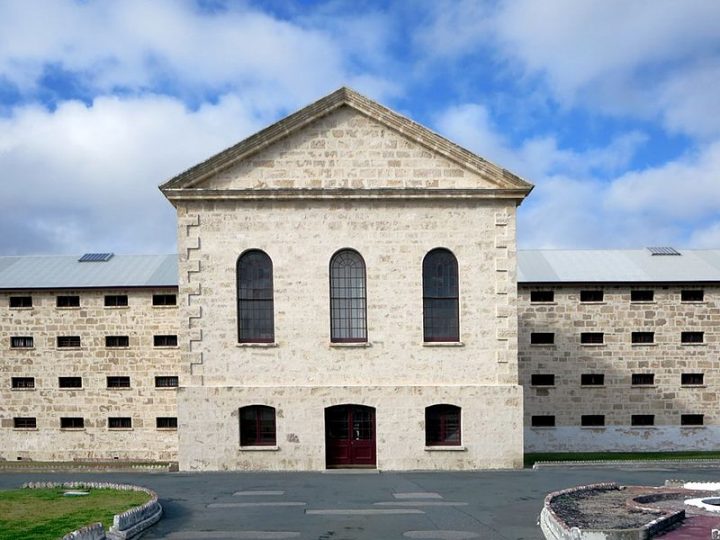 Fremantle Arts Centre
A modern day hub for art and culture set in an impressive gothic structure, and covering six acres, Fremantle Arts Centre was first established in 1864. However, when it first opened, the Arts Centre was in fact a Lunatic Asylum, and home to myriad inmates with perceived mental issues. Throughout history, the Centre evolved to serve many different purposes, such as a women's centre at the start of the 20th century, and a school in 1946. Today though, Fremantle Arts Centre hosts an array of exhibitions and events, showcasing artists of all mediums. If you are interested in exploring the local culture and arts scene, then a visit here is recommended.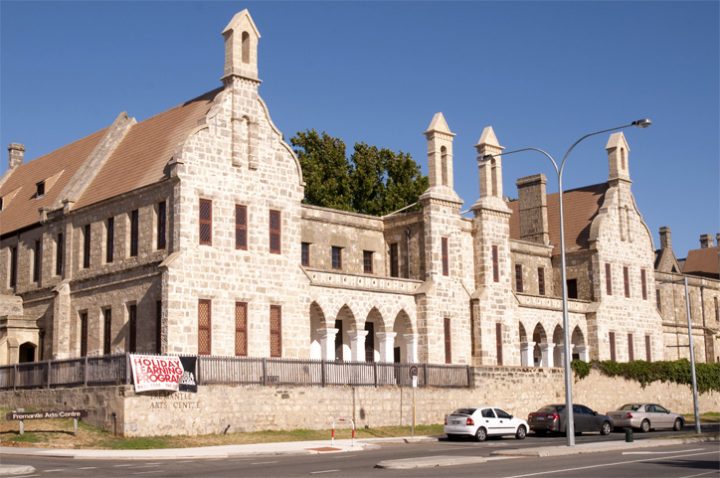 E Shed Markets
During your time in Fremantle, you might consider a trip to the local waterside market in town: the E Shed Markets. Here you'll be able to soak up some of the local food and drink scene, and indulge in the gastronomical delights on offer at one of the many restaurants and bars. Not only are the markets a great place to stop off for lunch though, but they're also home to all kinds of stores to satisfy your shopping needs. From health & beauty, to jewelry, gifts, you'll find it all here. So whether you need to buy some fresh produce for dinner, take the weight off your feet with a hot coffee, or to find a gift for a loved one, the E Shed Markets will have you covered.
Esplanade Park
Last up on the list, but certainly not least, is the beautiful Esplanade Park. Full of towering Norfolk pines, there are few better spots in Fremantle to go for a nice afternoon or evening stroll than Esplanade Park. The perfect escape from the city, head to the park if you are in need of a rejuvenating walk through nature before or after your long cruise. At the park you'll find plenty of amenities, and the occasional event or festival, so you'll be able to watch the world go by with some refreshments if you need to rest before or after the cruise.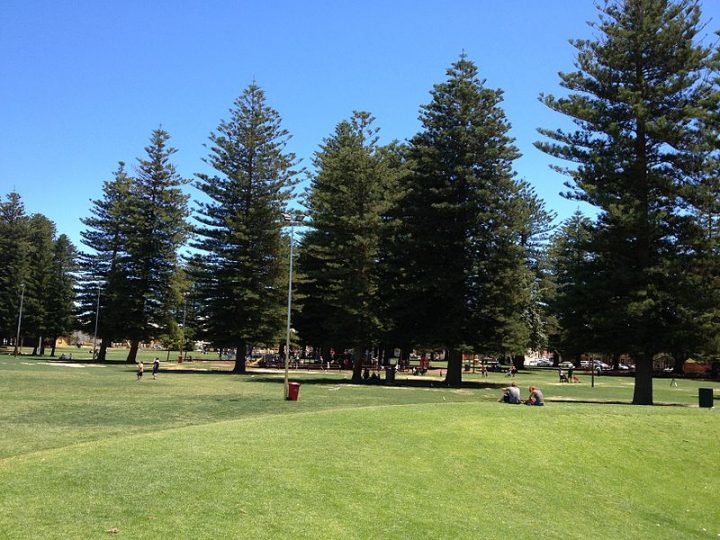 ---
Author: Sophie Anderson
Post Date: 11th December 2019
---
Categories: Ports
Tags: Australia , Fremantle , Western Australia