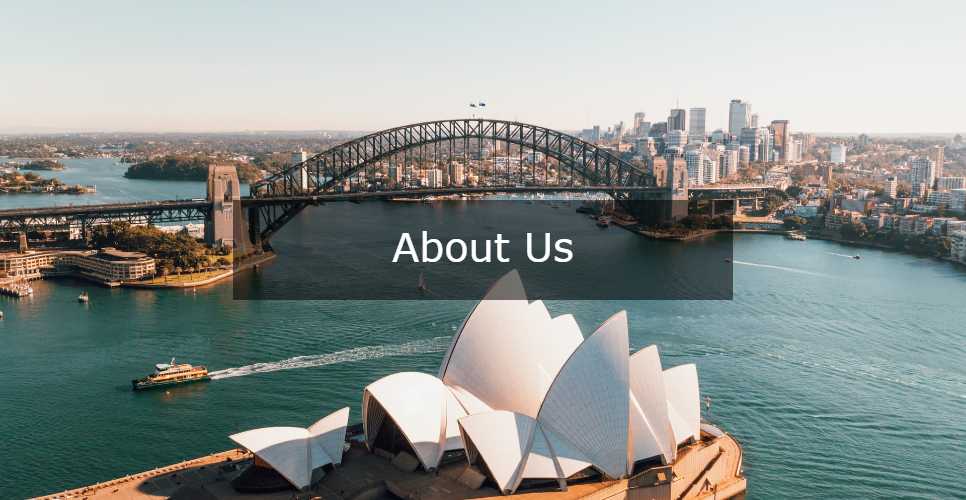 CruiseAgency.com.au
CruiseAgency.com.au (Cruise Agency) is an Australian owned and operated travel agency that specialises in cruise holidays. We are committed to providing you with the very highest levels of customer service to ensure that your cruise holiday is a truly memorable one.
Unbeatable Prices
Because we specialise in only cruise holidays, we are able to offer you unbeatable prices that our competitors simply can not match. No matter what part of Australia you live in, we are able to offer you the cheapest prices from all the leading cruise operators including: Carnival, Cunard, P&O Australia, Princess Cruises, Azamara Club Cruises, Celebrity Celebrity and Royal Caribbean.
Compare our prices offered on our website, or call us direct to discuss – we will not be beaten on price!
Experienced Travel Agents
Unlike many of our competitors, we are an experienced and fully licensed Travel Agency.
Our company Directors and Senior Travel Consultants have on average over 25 years experience each in the Australian travel industry. Not only will we be able to book you a fantastic cruise holiday at a bargain price, but we also possess the expertise to handle all your other travel needs in an expert and professional manner – e.g. flights, accommodation, visa, transfers, travel insurance, etc. Our experience, knowledge and access to key connections/contacts within the Australian travel industry provides a great advantage for our clients.
Your Own Personal Travel Consultant
When you make your booking through us, you are assigned your very own Personal Travel Consultant. You will deal with a single consultant from our travel agency, who will take the time to get to know and understand your travel plans in detail. You will have direct telephone and email contact with your Personal Travel Consultant for any questions or issues that you may have. Your Personal Travel Consultant is at your service to assist you before, during and after your cruise holiday. No matter what part of the world that your cruise holiday takes you, you can rest assured that you have the total support and resources of your very own Personal Travel Consultant right here in Australia.
Office Location
Our office is located in Sydney, Australia. We are able to handle all aspects of your holiday booking via whichever method is most convenient for you: phone, email, or in person.
If would like to make an appointment to come into our office and speak with one of our consultants in person, our office address is: 21 Craigend Street, Darlinghurst NSW 2010. Australia.
Company Information
This website is owned and operated by CTSA Pty Limited – trading as Eastside Travel. Our registered office is: 21 Craigend Street, Darlinghurst NSW 2010.
CruiseAgency.com.au is a website brand owned by Eastside Travel.
Australian Federation of Travel Agents (ATAS)
Eastside Travel is a fully accredited ATAS travel agency. The Australian Federation of Travel Agents Limited (AFTA) is the peak body for Australia's travel agents, with its office located in Pitt Street, Sydney and represents the majority of travel agents in Australia. Founded in 1957, AFTA's aim has been to stimulate, encourage and promote travel, and to uphold the interests of travel agents who form a vital part of Australia's highly specialised travel and tourism industry.
The AFTA Travel Accreditation Scheme (ATAS) is an industry accreditation scheme that sets the benchmark of quality for the travel industry. AFTA is committed, through ATAS, to elevating travel industry standards in Australia by driving increased and continued participation by travel intermediaries in ATAS and raising consumer awareness of the benefits of booking travel through an ATAS accredited agent. The accreditation scheme is open to all travel intermediaries (those that buy and sell travel) and benchmarks applicants against a range of criteria. Those that meet the requirements are awarded national accreditation and receive the right to use the 'ATAS – travel accredited' branding, a symbol of quality and professionalism.
Further details on this accreditation can be found here: http://www.afta.com.au/ and here: http://www.afta.com.au/atas/atas-travel-accredited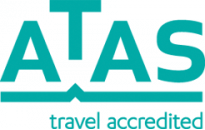 Cruise Lines International Association (CLIA)
Our CruiseAgency.com.au brand is also accredited with Cruise Lines International Association (CLIA). Cruise Lines International Association (CLIA) is the world's largest cruise association and is dedicated to the promotion and growth of the cruise industry.
CLIA is composed of more than 60 of the world's major cruise lines and serves as a non-governmental consultative organisation to the International Maritime Organization (IMO), an agency of the United Nations. CLIA was originally formed in 1975 in North America and the Australasia chapter evolved in 1996 trading as the International Cruise Council Australasia. The genesis of CLIA was in response to a need for an association to promote the special benefits of cruising and in 2006 merged with the International Council of Cruise Lines (ICCL), a sister entity created in 1990 dedicated to participating in the regulatory and policy development process of the cruise industry. CLIA's mission is to promote policies and practices that foster a safe, secure and healthy cruise ship environment; educate and train its travel agent members; and promote and explain the value, desirability and affordability of a cruise holiday.
Further details on this accreditation can be found here: http://www.cruising.org.au/

---
Author: Cruise Agency
Post Date: 13th June 2015
---
Categories: Cruise Agency