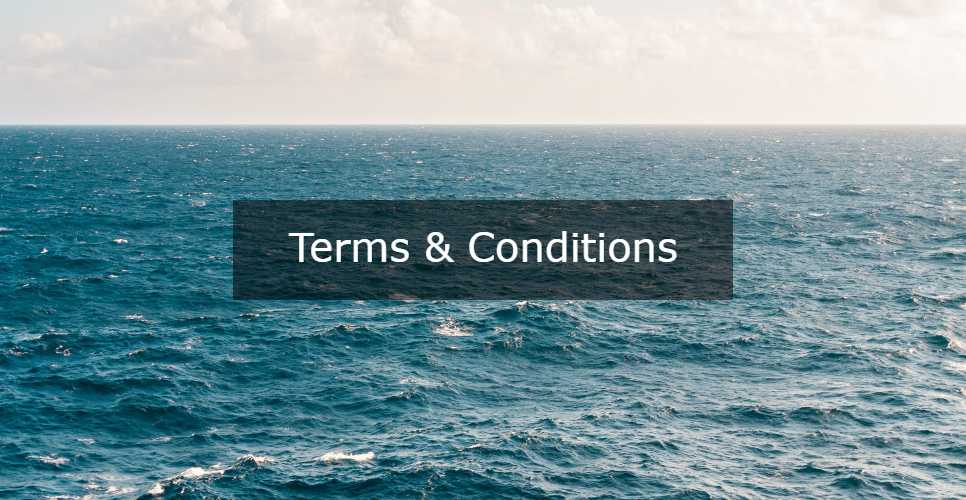 Prices:
Prices displayed on our website are supplied to us by each individual cruise company.
We receive multiple price updates throughout the day.
Prices are subject to change and availability.
Prices displayed on our website include all taxes and port charges.
Sale Priced Cabins and may revert to the original higher price if the sale priced cabins are sold out.
Cabin price & availability will be confirmed by your Cruise Consultant after submission of your booking request.
All P&O cruise prices are based on the P&O "Go" fare price. P&O also offer other more expensive pricing structures, including the "Value" and "Value Plus" – you can read more about these fare structures on the P&O website.
Itinerary:
Itinerary is subject to change by the cruise line without notice.
Name and Date Of Birth:
When you submit your cruise enquiry to us, please advise your Full Name and Date Of Birth

exactly

as per what is listed on your Passport.
Please also check your final cruise documentation to ensure all details are correct.
Cruise lines reserve the right to refuse you access to your cruise if your cruise documentation and passport details do not match exactly.
Change Of Name: Some cruise lines do permit you to change a passenger in a booking. This requires that one of the original passengers must remain in the booking, and that you advise us with 7 days notice prior to sailing. This may incur a fee.
Passport:
All passengers must have a valid passport when visiting any foreign port/country.
Ensure that you have at least 6 months validity on your passport from your return date.
Please advise us if you are not travelling on an Australian passport.
Visa:
A visa may be required when travelling to certain ports/countries.
It is the responsibility of each traveller to determine their own visa requirements prior to booking.
Please refer to a visa processing agent for more information. e.g. https://texvisas.com.au/
Travel Insurance:
We strongly recommend that you take out travel insurance for all cruises.
Please speak with one of our Cruise Consultants if you would like a travel insurance quote.
Cabin Upgrades:
Cruise lines may from time to time automatically upgrade your cabin free of charge. A cabin upgrade may result in: a different cabin number, a different deck, or a different location on the ship.
Please advise us at the time of booking if you do not want your cabin automatically upgraded by the cruise line.
Schedule Of Fees:
The following are fees levied by CruiseAgency.com.au:
Transfer to a new cruise / fare = $100
Amendment (e.g. change of dining time, etc) = $50
Name Change / Correction = $50
NOTE: cruise lines may also impose their own fees. Where this is the case, these fees will be in addition to the above fees levied by CruiseAgency.com.au.
Cancellations:
All deposits are non-refundable.
Once you have paid in full, if you choose to cancel, CruiseAgency.com.au will charge a cancellation fee of 10% of the total cruise fare.
This is in addition to the cruise line cancellation fees, which are outlined in their standard terms and conditions.
Cruise Line Terms and Conditions:
Payment:
We accept the following payment types:
Direct Deposit from your Australian Bank Account.
Credit Card – Mastercard, Visa and American Express. (1.5% fee for Mastercard and Visa, 4% fee for American Express)
(we do not accept BPAY)
Office Hours:
Monday – Friday: 9 am – 5 pm.
Saturday – Sunday: Closed.
Company Information
This website is owned and operated by CTSA Pty Limited – trading as Eastside Travel.
ABN 12 115 577 547
Our registered office is: 21 Craigend Street, Darlinghurst NSW 2010.
CruiseAgency.com.au is a website brand owned by Eastside Travel.
---
Author: Cruise Agency
Post Date: 22nd April 2019
---
Categories: Cruise Agency