Cruise Guide to Buenos Aires, Argentina
If you have the opportunity to make the Argentinian capital your cruise departure point this season or find your cruise is terminating here, there's a swathe of incredible attractions that are going to ensure the fun keeps on coming! For those architecture lovers, Buenos Aires is the best of the best, with its seamless blend of traditional Spanish-style villas coming together with Parisian architecture.
Walking throughout the city, you'll notice just how incredibly large it is, and with more than 15 million people living here, the bustling streets, thriving plazas and packed cafes don't ever stop thriving, even late into the night. There are 47 districts or suburbs here called 'barrios,' and we'll be highlighting some of the best ones for your next trip to delightful Buenos Aires.
Take a look at our top attractions for cruise-goers in Buenos Aires, and you'll have no trouble staying occupied and ecstatic even once your cruise has ended.
Caminito Street Museum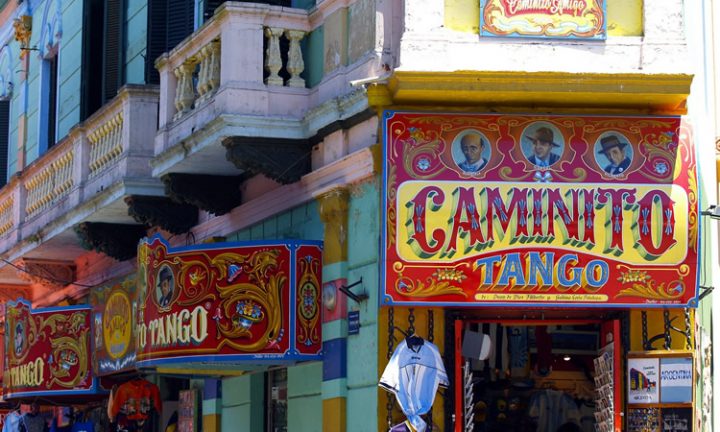 Landing at the top spot on our list is the famous, colourful Caminito Street Museum. All of the structures in the museum street are brightly coloured and also feature their own artworks, sculptures, and other decorative elements, so you have plenty to look at.
Of course, this is a must-see if you're an art and architecture lover, though the Instagram-inclined traveller should also make an appearance here. There's nowhere else in the world quite similar to the Caminito Street Museum, so a photo for your feed with the colourful backdrop is really going to stand out!
The Metropolitan Cathedral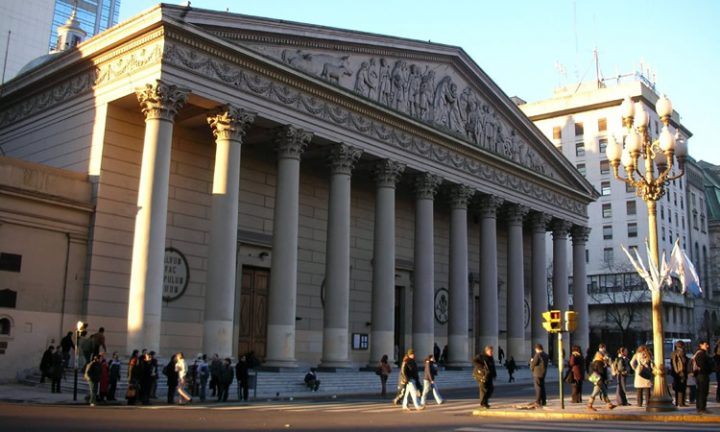 In the city's Plaza de Mayo area, you'll find the magnificent Metropolitan Cathedral watching over all of the pedestrians. The building is reminiscent of The Met in New York in that its design is quite Roman-inspired.
Step foot inside however, and you'll find some of the finest interior design, artwork, and architecture in the city. With blends of neo-Renaissance works and plenty of original musical instruments in here, such as the Walcker organ, it's the closest you'll feel to stepping back in time!
If you're looking to continue your religious sites walk, there's also the Block of Enlightenment in the city's centre. The whole block is packed to the rafters with educational institutions and blends ancient religious spaces with the more modern ones of today.
Palermo and Jardín Botánico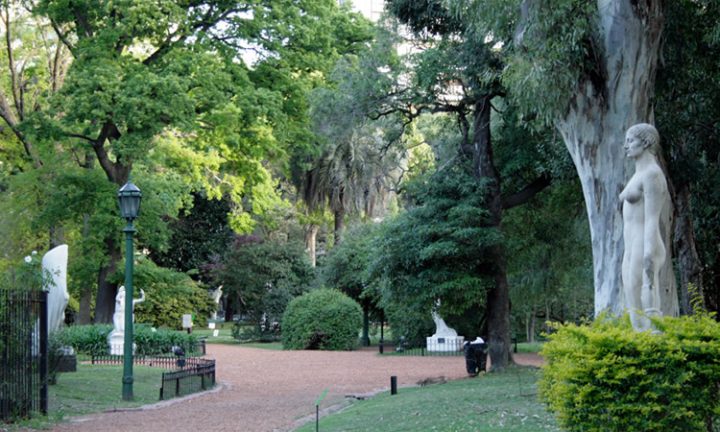 To one of the city's most well-known and also most popular parks now, Palermo and Jardín Botánico is a must if you're looking for the ultimate place to wind down, but would also like to see some cheery locals and native flora. The park is a rather mediocre 20 acres; however, there are more than 5,000 species of plants here and more restaurants and cafes than you could possibly eat at.
We suggest making your way to the nationally-themed gardens such as the Italian Gardens as well as the French side. You'll also find a herb museum here if you'd like to dig a little deeper into the city's flora, and a horticultural school sits on site too.
The National Museum of Decorative Art
Firmly solidifying itself as South America's capital of art and culture, Buenos Aires is also home to one of the finest art museums on the continent. The National Museum of Decorative Art is over 100 years old and has thousands of paintings from famous impressionists as well as pieces from each country's most influential eras, such as the French Renaissance.
In the area, you'll also find the Oriental Art Museum where you'll spot hundreds of traditional, famous artworks from Chinese artists and designers.
Lastly, for those interested in Van Gogh and Monet, the National Museum of Fine Arts is close by too, so certainly be sure to add this to your to-do list when in Buenos Aires.
Recoleta Cemetery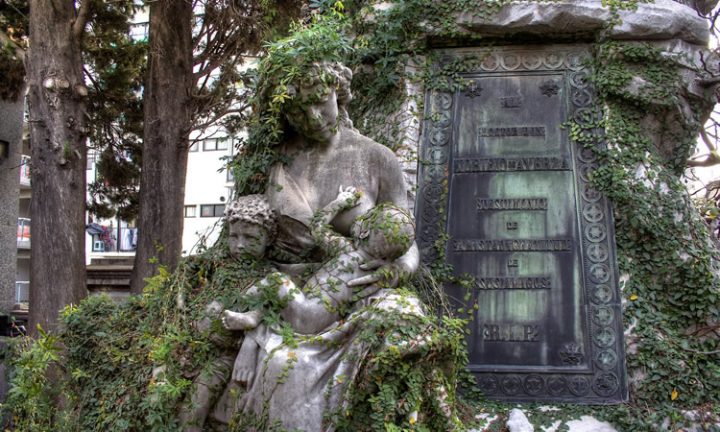 To a somewhat 'dark' attraction now, we suggest you head down to the Recoleta Cemetery in the city's Recoleta neighbourhood. It isn't your typical cemetery, however, as there are hundreds of extravagantly designed mausoleums and more. There are also plenty of notable names buried here, such as Nobel Prize winners and even the famous Napoleon's granddaughter!
Both tourists and locals alike love the Recoleta Cemetery, and there are plenty of guided tours if you'd like a professional's insight into the cemetery, and also a guide since it is fairly large.
The Obelisco
You may not be in Washington, but Buenos Aires has its own white stone Washington Monument-like obelisk. It stands at a tall 67 meters and is in a prime tourist spot, so a photo with the monument and a short walk to food and drink is easy as pie here.
Opened in 1936, the monument was erected to celebrate Buenos Aries' quadricentennial, making it quite an important sculptural piece.
Puente de la Mujer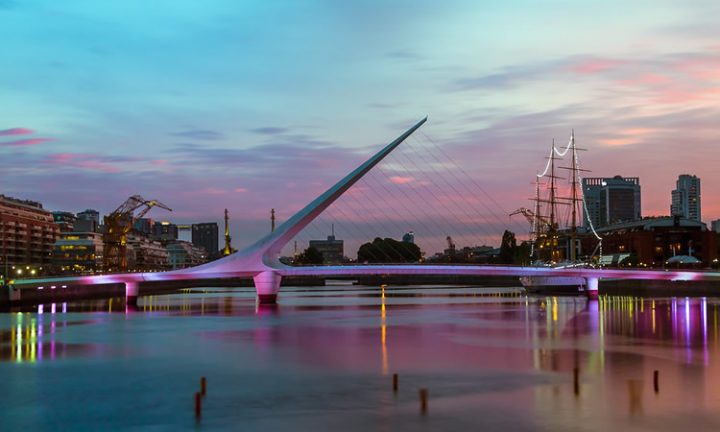 For this attraction, we invite you to step into the future, albeit briefly. The Puente de la Mujer, or the city's famous pedestrian suspension bridge is one of the most contemporarily designed structures in the ancient town and is connected to the central tourist and shopping district, right by the Hilton Hotels. You're going to find yourself here a few times throughout the day accidentally we're sure.
The suspension bridge is 335 feet long, designed to feature sharp lines and elegant curves and was created by world-renowned architect Santiago Calatrava.
Galerías Pacífico
We're finally on to the shopping! If you're in Buenos Aires to shop before your cruise, or looking for some souvenirs, then Galerías Pacífico is the place to be. Although the interior of the shopping mall has all of the perks of most typical other malls, it's actually built inside a building erected in 1889!
Home to 150 stores and spread across 11,000 square metres the mall has plenty of cafes and restaurants and all the fashion you could dream of. After a day here, you're sure to board your cruise looking best dressed and ready to relax.
The Belgrano District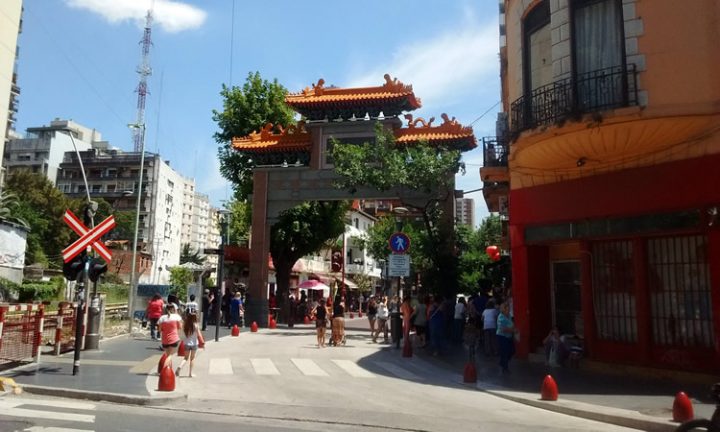 If you're ready to experience the lifestyles of the rich and famous, then Belgrano is an essential district to visit. You'll find plenty of parklands to sit and relax, as well as a bunch of upmarket cafes and restaurants to get a bite to eat while you gawk up at the hyper-modern skyscrapers home to celebrities, the city's millionaires and higher classes.
Finding high-end fashion isn't an issue here either, so if buying a pair of Prada sunglasses for your cruise is on your to-do list, you'll be able to check that off here.
Holy Land Theme Park
Resting right by the sea, the Holy Land theme park is a must-do if you're interested in religious culture or have kids traveling with you. The park tells the tales of Bible stories through spectacular exhibits and shows, so staying entertained and learning at the same time is easy.
You'll find Noah's Ark, and all of his animals here, the famous Cross as well as a partially replicated Jerusalem.
---
Author: Sophie Anderson
Post Date: 5th July 2019
---
Categories: Ports
Tags: Argentina , Buenos Aires