Cruise Guide to Athens, Greece
Athens, the metropolis of Greece. Athens truly is a captivating and appealing city! Athens is the capital city of Greece and home to 3.1 million people. Located in the centre of Attica region in the Aegean sea, Athens definitely is one of the most beautiful Mediterranean cities. It isn't only famous for its culture, food, hospitality and entertainment but also for its rich ancient history! By walking around the city centre towards the Parthenon the most emblematic landmark of Greece you will feel that Athens surely is the birthplace of Democracy and Philosophy!
Best Time to visit Athens
Athens has an amazing Mediterranean climate with dry summers and mild, wet winters and of course 300 days of sunshine! As you can imagine the weather makes Athens an all year- round destination!  Τhe weather is always good but the best time to visit Athens is in summer! In summer, Athens becomes an amazing destination and a city full of stories! Also, many festivals, concerts, theatrical performances and cultural events take place every day during summer.
The Acropolis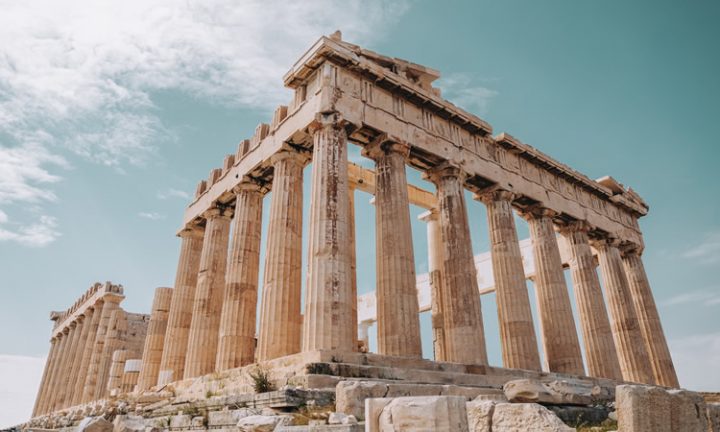 The Acropolis of Athens is undoubtedly the most iconic and famous archaeological site of Greece! It is the home of Parthenon, Temple of Athena Nike, Propylaea and Caryatids the well-known sculpted female figures. The archaeological site is located on the Acropolis holy rock very close to the city centre offering a breath-taking and panoramic city view. It is a must-do experience travelling through time to a glorious and majestic era!
Mount Lycabettus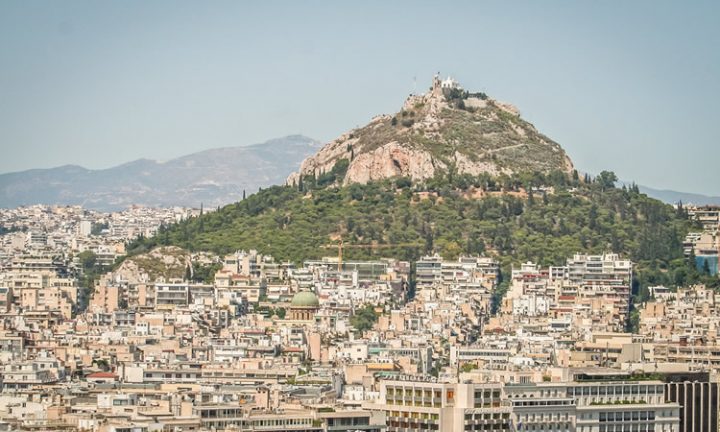 Mount Lycabettus, also known as Lycabettos, is a beautiful hill in Athens, it has an altitude of 300 metres above sea level covered with pine trees. It is the most visited viewpoint in Athens offering a beautiful and scenic view of the metropolis. The visitor will definitely discover a lot of interesting buildings and picturesque alleys of Athens. Apart from the spectacular viewpoint, Mount Lycabettus can also offer many interesting things to do! Visitors can have a lunch or drink or even enjoy a cup of coffee at the Lycabettus hill restaurant! Make sure you check out the event calendar before you visit Lycabettos because many cultural events and concerts are organised at the theatre of the Mount on the top of the hill throughout the year. Don't miss the cable car! The railway takes you directly to the top of the hill very close to the Church of St. George!
The Greek Food Experience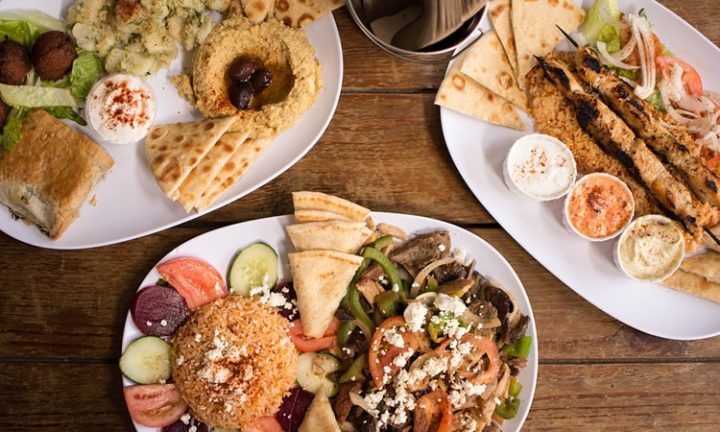 Certainly, one of the main reasons that someone will visit Greece is the food! Athens is a gastronomic paradise full of surprises! The Greek cuisine is one of the finest Mediterranean cuisines having well-known local products such as olive oil, Chios mastic gum, yogurt, feta cheese and of course olives. Visitors have the unique opportunity to taste mouth-watering traditional dishes like moussakas, kolokythokeftedes ( courgette balls), gemista (stuffed tomatoes and peppers), Greek salad, dakos salad, papoutsakia (stuffed eggplants), spanakopita (Spinach pie), dolmades and many more! Last but not least, the king of the Greek food is of course the Greek Souvlaki, grilled meat pieces on a skewer served in pita bread with tzatziki sauce, fried potatoes, sliced tomatoes and onions! There are plenty of choices to dine in or grab a quick street food! Many excellent restaurants, traditional taverns with live Greek music and eateries are located at the city centre and in the nearby neighbourhoods.
Plaka Neighbourhood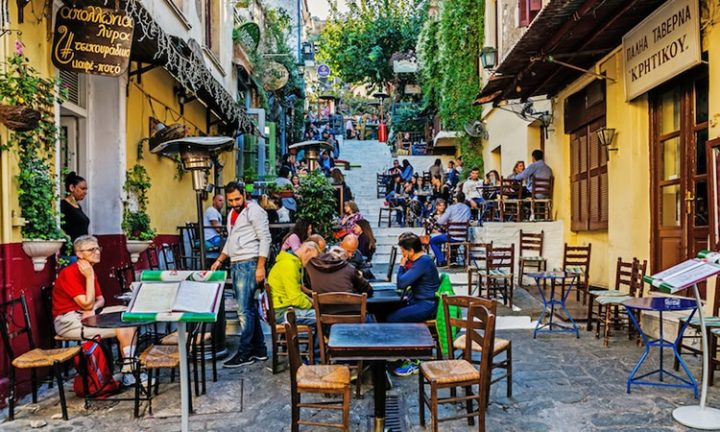 Plaka neighbourhood is the most picturesque neighbourhood of Athens! At the foothills of Acropolis in a very central location, Plaka is an amazing place to visit! Rebuilt in the late 19th century by the islanders of Anafi, Plaka featuring a unique colourful Cycladic architecture is the place to be if you want to experience a lively and interesting day. Whether you visit Plaka to take some photos or wander around the alleys, you will surely have a lovely time!
Museum of Acropolis
Perhaps the most fascinating museum you will ever visit! Featuring a rich and huge collection of exhibits dating from the Mycenaean period to Roman era. Whether you are fond of ancient Greek history or not, the Museum of Acropolis will definitely impress you and learn you the basics of the Western Civilization. Once you finish the museum tour you can visit the tranquil neighbourhood of Acropolis, where you can enjoy a glass of wine and watch the lovely sunset emerging behind the historical Parthenon!
Stavros Niarchos Foundation Cultural Centre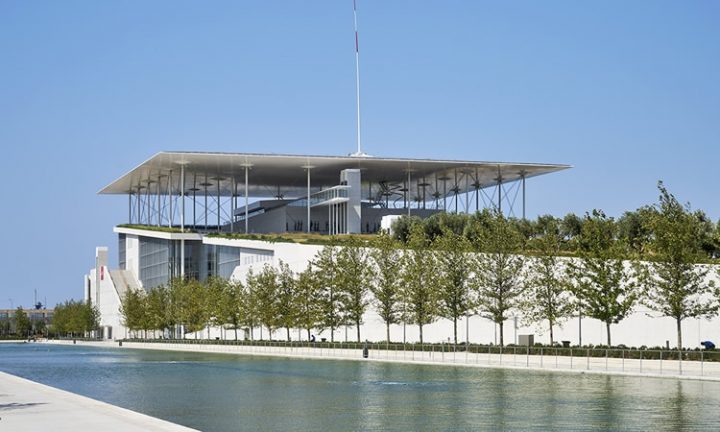 The Stavros Niarchos Foundation Cultural Centre is located at the seafront neighbourhood of Falliro. Funded by the Stavros Niarchos Foundation, built in 2016 and donated to the Greek Government in 2017, this cultural centre houses the Greek National Opera and the National Library of Greece. Also, many cultural and music events, performances and outdoor activities are organised every week. Having a modern Mediterranean setting and being designed by the Italian architect Renzo Piano, the centre is an excellent example of contemporary architecture.
Go Greek Shopping !
Athens is very famous for the shopping options, surely there are plenty of choices to purchase souvenirs, clothes, herbs, sweets and confectionary, ceramics and pottery, cheeses and of course local spirits! The main shopping street is in the centre of Athens at Ermou street, in a very convenient location close to Syntagma square offering a wide variety of shops. Yet, another important shopping street is Ifestou street which leads to Monastiraki square. A must for flea market fans is to walk around Monastiraki flea market towards Thiseio area, there are many alternative shops and antique stores where you can find amazing things for a memorable shopping experience!
Explore Paraliaki
After spending a few days in the capital city of Greece, Athens, you will be surprised that apart from the big buildings someone can find a beautiful 15km coastal road connecting the coastal suburbs of Athens. The name of the coastal road is Poseidonos also called Paraliaki, visitors can explore the coastal Athens and enjoy its seafront beauties. Either you enjoy a refreshing cocktail at a beach bar or spend the day sunbathing, surely you will have a great time to relieve your stress and clear your mind!
Bar Crawl
Athens is the city that never sleeps! As you can imagine Athens has an amazing nightlife full of choices. At night, Athens city centre becomes a vibrant place ready for adventures! Visitors can explore the nightlife of Athens in a single night. Either you are a solo traveler or a group of friends you can walk around the city centre and check out as many bars as you want! The best areas to enjoy a drink or hit the dance floor are at Psyri, Monastiraki, Exarcheia, Gkazi, Kolonaki and of course Kolokotroni street. Get in the mood for a bar crawl and get ready for an unforgettable experience!
Aegina Island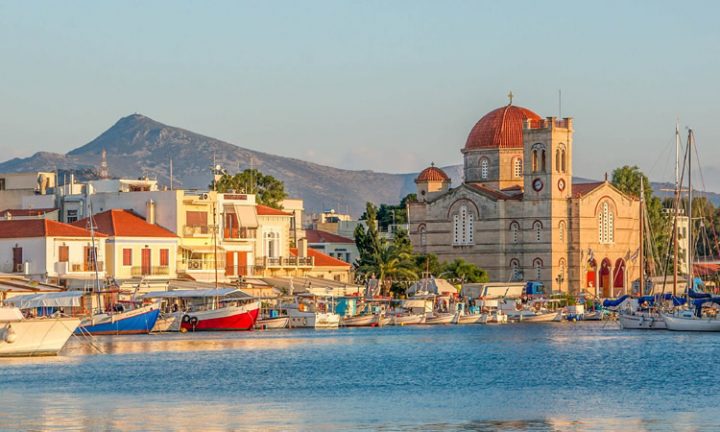 Aegina island is only 27 km from Athens in the Saronic Gulf, it's one of the Saronic islands of Greece overlooking the deep blue Aegean Sea. Being the easiest island getaway from Athens, Aegina is a true gem for tourists. Since many ferries and flying dolphins depart very frequently from the port of Piraeus, visitors can take a little day trip or even spend the whole day discovering the beauties of the island! Even if Aegina is a very small island an hour from Athens, many things await to be discovered! There are archaeological sites to see, beautiful beaches to relax at, local products to taste and many lovely villages to visit.
---
Author: Sophie Anderson
Post Date: 2nd July 2019
---
Categories: Ports
Tags: Athens , Europe , Greece , Mediterranean