Pacific Dawn - 04 Dec 2020
Cruise Line: P&O
Ship: Pacific Dawn
Cruise Code: w060
Departure Date: 04 Dec 2020
Departure Port: Melbourne
Nights: 3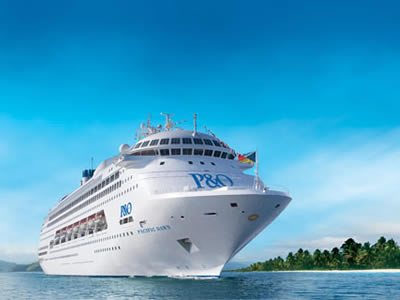 Cruise Line: P&O
Ship: Pacific Dawn
Cruise Code: w060
Departure Date: 04 Dec 2020
Departure Port: Melbourne
Nights: 3
Single Cabin
Price (pp)
Interior

Interior

IA

$ 965

Interior

IB

$ 938

Interior

IC

$ 911

Interior

ID

$ 898

Interior

IE

$ 884

Interior

IF

$ 884

Oceanview

Oceanview

OZ

$ 942

Oceanview

OA

$ 1,103

Oceanview

OB

$ 1,074

Oceanview

OC

$ 1,046

Oceanview

OD

$ 1,033

Oceanview

OE

$ 1,017

Oceanview

OF

$ 1,005

Oceanview

OG

$ 992

Oceanview

OH

$ 983

Oceanview

OI

$ 971

Oceanview

OJ

$ 955

Oceanview

OV

$ 942

Balcony

Balcony

BB

$ 1,373

Balcony

BC

$ 1,347

Balcony

BD

$ 1,321

Balcony

BE

$ 1,321

Suite

Suite

SA

$ 2,242

Suite

MA

$ 1,962

Twin Cabin
Price (pp)
Interior

Interior

IA

$ 483

Interior

IB

$ 470

Interior

IC

$ 456

Interior

ID

$ 450

Interior

IE

$ 443

Interior

IF

$ 443

Oceanview

Oceanview

OZ

$ 472

Oceanview

OA

$ 552

Oceanview

OB

$ 538

Oceanview

OC

$ 524

Oceanview

OD

$ 518

Oceanview

OE

$ 510

Oceanview

OF

$ 503

Oceanview

OG

$ 496

Oceanview

OH

$ 493

Oceanview

OI

$ 486

Oceanview

OJ

$ 478

Oceanview

OV

$ 472

Balcony

Balcony

BB

$ 687

Balcony

BC

$ 675

Balcony

BD

$ 661

Balcony

BE

$ 661

Suite

Suite

SA

$ 1,122

Suite

MA

$ 982

Triple Cabin
Price (pp)
Interior

Interior

IA

$ 397

Interior

IB

$ 389

Interior

IC

$ 380

Interior

ID

$ 376

Interior

IE

$ 371

Interior

IF

$ 373

Oceanview

Oceanview

OA

$ 467

Oceanview

OB

$ 458

Oceanview

OC

$ 448

Oceanview

OD

$ 444

Oceanview

OF

$ 434

Oceanview

OG

$ 429

Oceanview

OH

$ 425

Oceanview

OI

$ 420

Oceanview

OV

$ 414

Suite

Suite

SA

$ 973

Suite

MA

$ 808

Quad Cabin
Price (pp)
Interior

Interior

IA

$ 355

Interior

IB

$ 349

Interior

IC

$ 343

Interior

ID

$ 340

Interior

IE

$ 337

Interior

IF

$ 339

Oceanview

Oceanview

OA

$ 424

Oceanview

OB

$ 417

Oceanview

OC

$ 410

Oceanview

OD

$ 407

Oceanview

OF

$ 400

Oceanview

OG

$ 396

Oceanview

OH

$ 392

Oceanview

OI

$ 389

Oceanview

OV

$ 387

Suite

Suite

SA

$ 891

Suite

MA

$ 722
Interior
A cosy retreat with everything you need. With a private en-suite bathroom and a range of bedding combinations, this is a great choice for budget conscious families and couples.
---
Oceanview
Kick back and enjoy million-dollar sea views, all to yourself. These bright, light-flooded rooms offer a window or porthole view and a range of bedding options.
---
Balcony
Fling your doors wide open and breathe in the crisp ocean air. With all the comforts of a hotel - but on the sea - you'll feel completely relaxed lounging on your private balcony, feet up, enjoying a view few will see. Order in some cocktails or curl up with a book for ultimate vacation vibes.
The Orient
A pub-style venue serving bottled ciders, craft beers and draught beer on tap. At The Orient, the atmosphere is warm and the beer is frosty.
---
Ocean Bar
Ocean Bar features comfy chaise lounges, a relaxed, homey vibe with live music performances in the evening.
---
Players Bar & Casino
Here the music is low and the stakes are high, so place your bets at roulette or blackjack and rife the adrenalin train that is Players Bar & Casino!
---
Oasis Bar
A happy, child-free paradise with a relaxed vibe and deckchairs galore. Relax with a cocktail in hand and watch the sun set over the ship's wake.
---
Pool Bar
A relaxed bar perfect for everyone. Gather together, grab a cocktail and sip the day away by the pool.
---
The Dome
Let our resident DJs help you dance the night away. They know just how to get the party started so make sure you wear the right shoes to burn a hole in the dance floor.
Waterfront Restaurant
Dinner with a view. Technically all of our restaurants are on the waterfront, but you get the idea. With over 40 à la carte menu items for breakfast, lunch and dinner, this modern Australian restaurant serves up a sophisticated selection of both classic dishes and cutting edge cuisine. Plus you can keep the kids happy with our mini menu. Offering a huge choice of menu options that are both nutritious and sure to please, the kids specials menu changes daily, so even the fussiest eaters will find something they'll love. The Waterfront restaurant is available on all P&O ships and is open for breakfast and dinner every day and lunch most days.
---
The Pantry
Our food court-style restaurant (Bye Bye Buffet) brings you a wealth of culinary creations from the best variety of international cuisine to creature comfort, modern Australian favourites. With menus changing daily, from the adventurous to family favourites, there's something for everyone!
---
Curry House
Taste the flavours of the world's most exotic places at Curry House, a smorgasbord of classic curry flavours and authentic dishes.
---
Mexicana
Mexican tacos filled with favorites like homemade salsas and pickles, chili, guacamole, fresh lime and cheese. Yes please!
---
Kettle & Bun
Kettle & Bun is serving up freshly baked bread, expertly crafted sandwiches, great tasting salads and mouth-watering soups.
---
Sugar Bar
Indulge in a sweet selection of perfectly baked cakes, flaky buttery pastries and delightful individual desserts at Sugar Bar.
---
Hook's Fish & Chips
The local fish and chip shop, serving up crispy battered fish and hot chips with the perfect amount of crunch.
---
Stix
Stir-fries, sizzling noodles and soups. Indulge your passion for Asia's finest cuisines with the intriguing menu at Stix.
---
Fat Cow
Vegetarians beware. At Fat Cow we're serving up the finest cuts possible to send meat lovers into a flutter.
---
Nic & Toni's
Serving Mediterranean dining options with fresh seafood and pasta dishes.
Salt grill by Luke Mangan
Australia's first celebrity chef restaurant at sea offers a truly unforgettable dining experience that's sure to be a highlight of your holiday.
World famous food. An unforgettable dining experience is a highlight of every good holiday. We've partnered with Luke Mangan to bring you the first Australian celebrity chef restaurant at sea – Salt grill by Luke Mangan. Luke harnesses his experience, creativity and passion to turn the freshest and finest Australian ingredients into signature dishes like the crab omelet, enoki mushroom salad with miso broth, and the famous liquorice parfait with lime syrup. For an elegant meal or a haute high tea, one taste and you'll soon see why he's been invited to cook for former U.S President Bill Clinton, Richard Branson, Tom Cruise and at the wedding of Danish Crown Prince Fredrick and Princess Mary. At sea, Salt grill is exclusive to P&O cruises and its popularity has inspired land-based Salt grill restaurants in some of the best cities across the globe.
Price: Lunch $49pp* / Dinner $59pp* / High tea $29pp*
---
Shell & Bones
Enjoy the catch of the day or feast on some seriously good meats from the butcher, out at sea! From land to the sea, Shell & Bones is perfect for seafood lovers, meat lovers and vegetarians alike. Don't miss the hot seafood extravaganza for two, delicious! Or, take a pick from items off the grill and choose from beef short ribs, juicy steaks and more. Open for dinner.
---
Chef's Table
For a meal that is equal parts memorable and mouth-watering, join us and we will host a private dinner for you and your guests (Pacific Jewel caters for 10, Pacific Dawn may cater for up to 14 guests). Your evening will begin with a cocktail and canapé reception, hosted by the Executive Chef. Once seated at the intimate and private table, the Executive Chef will begin to introduce each course and it's expertly matched wine. At Chef's Table it's your job to relax amongst great company and indulge, as we serve up this extraordinary dining experience.
Price: $119* (including wines) *All prices subject to change
---
New Zealand Ice Cream
Why stop at one scoop? Try all your favourite flavours onboard at New Zealand Natural ice cream.
---
The Grill
Eat alfresco on top deck where the vibe is casual and the meals are mouth-watering.
---
In-Room Dining
If you don't feel like eating out, you can order in with our room service menu. Breakfast in bed anyone?
Turtle Cove
Ages: 2-5 years old
This is the place for the smallest member in your family! We just know they're going to be all smiles when they spend time in Turtle Cove. We put our best thinking caps on when we created the range of games, toys and activities for the kids aged 2-5 years old, which means they're not only fun but they're educational too! Plus, when playing in Turtle Cove your kids will be well supervised by our experienced youth staff. We think that's pretty cool! From play centre to arts and crafts, theme nights to talent shows – the hardest part of Turtle Cove is deciding what to do first. Please make sure your child is toilet trained, otherwise they won't be able to join in the fun at Turtle Cove.
We also offer children from 2 years of age, who are in nappies, the opportunity to participate in the activity program without the requirement of a parent or guardian to be in attendance. However, parents and guardians must be available at all times to change their children's nappy when contacted by our Youth team. As always, there are a limited number of places available in our youth centres and entry is a first come first served basis.
---
Shark Shack
Ages: 6-9 years
Big bites of fun. There is so much fun for your kids to sink their teeth into at the Shark Shack, our special club created for kids aged 6 -9 years. It's the perfect place for them to make new friends and play with kids their own age. Plus we put our best thinking caps on when we created the awesome range of games, toys and activities, which means they're not only fun but educational, too. Plus, our experienced Youth Staff are always there to lend a hand and supervise the fun. We have scavenger hunts, jewellery making, computer games, dance lessons, LEGO® activities* and theme nights – just to name a few. With so much to do at Shark Shack the kids will be fast asleep before their heads hit the pillow each night.
---
HQ
Ages: 10-13 years
Hang out headquarters. We know that teenagers can be hard to please on holiday but when you're on a P&O cruise, you don't have to worry! That's because we've created HQ. It's the ultimate chill zone made just for them so they can have the coolest holiday ever. We think (and we know they'll agree) that it's the place to be for kids and teens aged 10 -13. They can make new friends, play video games, check out movies and hang out with our incredible Youth Staff. Plus if that's not enough, there is a whole range of activities available. From singing their hearts out at karaoke sessions to commanding the spotlight at the talent show, filmmaking to playing in a rock and roll band – they'll be having so much fun at HQ you'll be begging them to come hang out with the family!
---
HQ+
Ages: 14-17 years
HQ+ is the coolest hang on the ship. Specially created for 14-17 year olds so the teens can leave their little brothers and sisters behind and chill out with people their own age. We designed this space with them in mind and that's why they have their own special lounge where they can have the best holiday ever! It's a place to make new friends, play video games, check out movies and interact with our incredible Youth Staff. If that's not enough, there is a whole range of extra activities available.
Spectacular Shows
Sing their praises. Fancy a show after dinner? Our original production shows are choreographed by a leading Australian production company and designed exclusively for P&O Cruises audiences. Performed in the impressive two-storey The Marquee theatre and with a number of different shows* featured on each ship, you'll be spoilt for choice.
---
Waterpark and Waterslides
Splish, Splash & Slide the day away. Take it up a notch with our seriously splashy waterpark. Let the kids play the day away at our zany waterpark with fun interactive water features or embrace your inner child with a ride on one of our waterslides, made for all ages.
Rules & Regulations: To use the waterslides guests must have a minimum height of 1.2mtrs and maximum weight not exceeding 120kg. No children/individuals in nappies, swim nappies or who are not toilet trained are permitted.
---
P&O EDGE Adventure Park
Life on the edge! P&O Edge is not for the faint hearted. If you're up for some extra adventure, join the adrenalin junkies at P&O Edge Adventure Park. It's Australia's largest adventure park at sea, and take it from us, it's awesome!
Have you ever wanted to, say, race down a zip line on the top deck of a cruise ship? At P&O Edge you can! With up to 19 exciting activities you can get really get your heart pumping. Reach the top with the funnel climb, don't look down when crossing the slackline or take a leap of faith on the flying fox. Plus experience new activities exclusive to Pacific Dawn like Walk The Plank, Crow's Nest Viewpoint and the Boulder Wall.
---
Adults Only Comedy Club
It's a laugh-a-minute at the adults only comedy club, the perfect place to kick back and relax onboard.
---
Car Simulator
Drive a car, on a ship. Choose from our fast, faster and fastest race car simulators.
---
Casino
There are roulette and blackjack tables, gaming lessons for beginners and poker machines to bring even more luck to your cruise.
---
Trivia & Game Show
Join in a round of trivia with friends or take part in one of our popular game shows.
---
Big Screen
Big entertainment day or night. The Big Screen shows sporting events, movies and even Wii games.
---
Deck Games
Try your hand at our huge selection of deck games including golf putting, table tennis, quoits and more.
---
Laser Tag
Tag, you're it! Battle it out with friends and family during an all-ages game of laser tag.
---
Mixology Classes
Be taught how to make four of our onboard cocktails plus some take home tips for creating your own.
---
Rock Climbing
Reach brave new heights when you climb the ship, get to up there and take in the view.
---
Karaoke
Belt out your favorite tunes and unleash your inner pop star with our onboard Karaoke.
---
Jackpot Bingo
Think you have lady luck on your side? Try your hand at Jackpot Bingo and you could win big.
Itinerary
| Date | Port | Arrive | Depart |
| --- | --- | --- | --- |
| 04 Dec 2020 | MELBOURNE | 00:00 | 04:00 PM |
| 05 Dec 2020 | AT SEA | | |
| 06 Dec 2020 | AT SEA | | |
| 07 Dec 2020 | MELBOURNE | 07:00 AM | 00:00 |