Cruise Ship Cuisine: Best Kids Food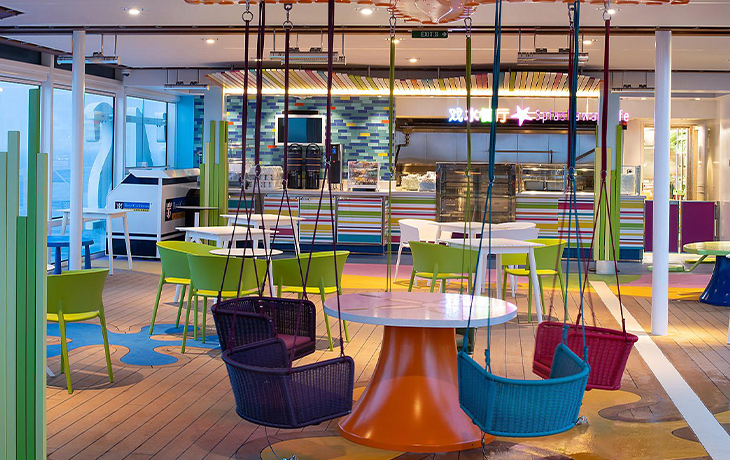 Cruises are the ultimate in family holidays, with a wide range of activities, entertainment and dining options all in the one spot. While a lot of cruise restaurants cater to fans of fine dining or foreign cuisine, there's also a huge range of options for the whole family – kids included.
Let's take a look at some of the best kids' food to be found on a family cruise.
Kids Food on Carnival Cruises
Carnival Cruises are all about the kids when it comes to cruise food. Offering special kids' menus at most on-board dining menus as well as kids' meals for campers, Carnival dining will satisfy even the pickiest eater.
The Lido Restaurant is the perfect destination for family dining, with a wide range of menu options to suit every set of tastebuds. It's also home to the Pizza Pirate pizza station and Swirls ice-cream bar, both of which are open 24 hours a day for both kids and adults to enjoy.
If you kids love burgers and fries (who doesn't ?!) then they're going to love Guys Burger Joint.
Click here to view the sample Guys Burger Joint menu.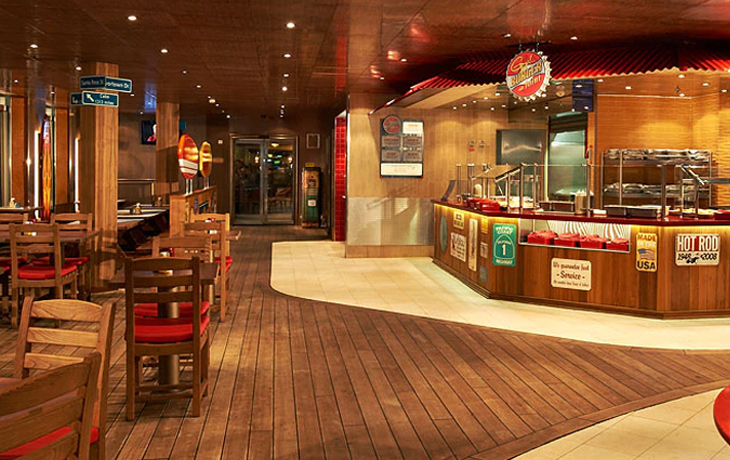 For a truly special treat, book the kids (and yourselves) in for the Carnival Green Eggs and Ham Breakfast. Amidst a sea of colourful decorations, Dr Seuss characters join breakfast diners for fun interactions and photo opportunities. The special menu includes brightly coloured fruit, towering pancake stacks, sweet French toast, 'Moose Juice' and 'Goose Juice' – and, of course, 'Green Eggs and Ham'.
Click here to view the sample Green Eggs and Ham menu.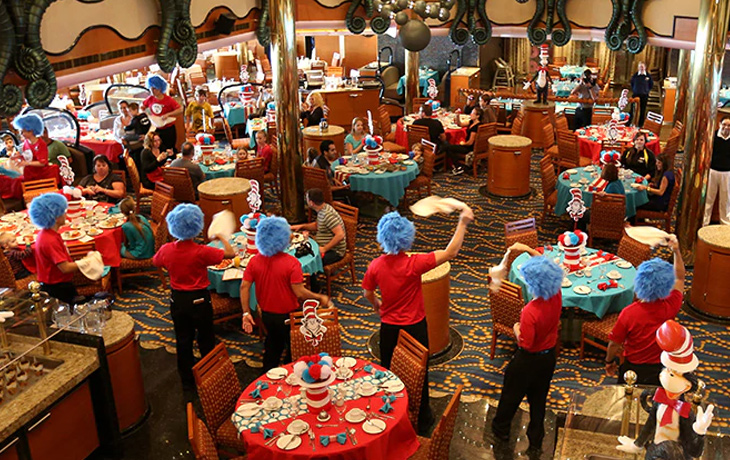 Kids Food on Royal Caribbean
There's something for everyone aboard a Royal Caribbean cruise, including plenty of fun treats for the kids.
Sorrento's Pizza is one of the most popular dining spots onboard the Ovation Of The Seas cruise ship for kids and parents alike. It has a hugh range of delicious pizzas to tempt even the most fussiest of eaters, including: meatlovers, ham and pineapple, smokey BBQ chicken, and Margherita … just to name a few. Sorrento's is open for lunch and dinner, and also stays open late for the perfect late night snack before bed! Mum and dad will love that all the pizzas here are free and included in your cruise fare.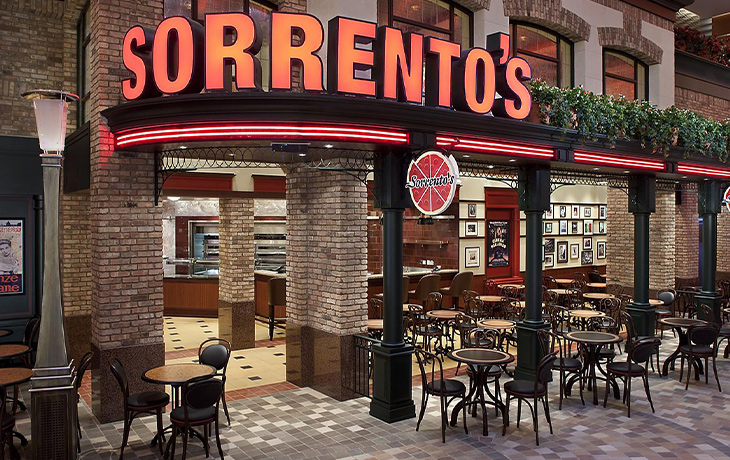 The always popular Dog House is a great way to keep kids happy and their tummies full throughout the day. Whatever type of hotdog that you can think of, they have it here. We recommend starting the kids with the 'Coney Island' hotdog – the classic American hotdog, with a freshly baked bun and all beef hotdog. From there you can move onto more exotic hot dog selections such as the 'The Big Appe ' (chicken and apple), or perhaps the 'German' (made with finely minced pork). The Dog House is open for both Lunch and Dinner, but closes at 7pm so be sure not to miss out!
Click here to view the sample Dog House menu.
If you fancy a sweet treat, then the La Pattiserie could be the spot for you and your little ones. Here you can indulge in any number of decadent cakes including: red velvet, chocolate layer cake or even a strawberry cheesecake. If one of your kids is celebrating a birthday while onboard, you can even organise a birthday cake here to make the milestone. Parents are also well looked after here with La Patisserie serving excellent barista made coffee. Please note that this is not an included free dining option, so you will need to pay  – but it's delicious, great value and highly recommended!
Click here to view the sample La Pattiserie menu.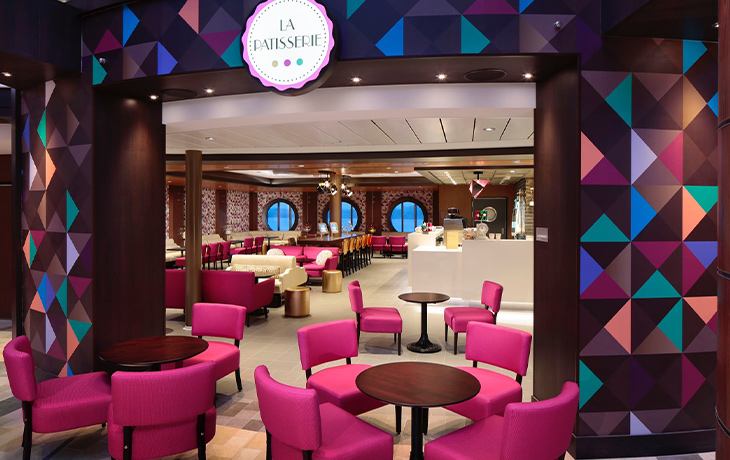 Kids Food on P&O Australia
P&O Cruises are a true family affair, so it's no surprise they have a great range of eateries catering to kids and adults alike.
The Café on Pacific Jewel, Pearl and Dawn is the ideal spot for a drink, treat or bite to eat any time of the day. If it's a bigger meal you're after, The Grill offers casual, al fresco dining on the top deck, and the à la carte Waterfront Restaurant has a special Kids' Menu for junior cruisers.
The 400 Gradi pizzeria is one of the most popular dining experiences that kids are sure to love as well! The menu at 400 Gradi was designed by pizza chef Johnny Di Francesco who won the Best Pizza in the World award in 2014, which means that it's going to be delicious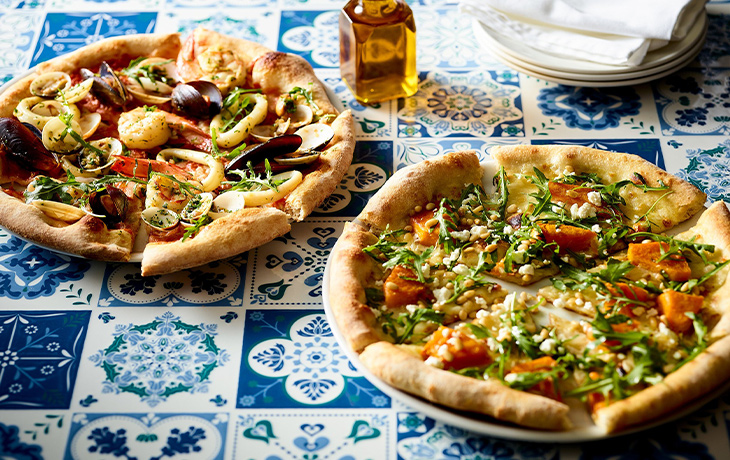 For dessert, why not stop by New Zealand Natural for a scoop (or three) of delicious ice cream?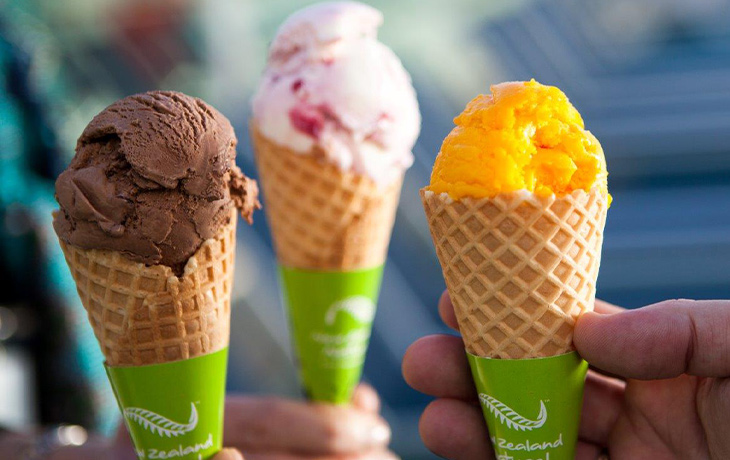 Kids Food on Princess Cruises
There are so many on-deck dining options with Princess Cruises that it can be hard to keep up! But this is a good thing for cruising families, as there's a huge range of options on offer to keep the little ones fed and watered.
The famous Princess Alfredo's Pizzeria was awarded 'Best Pizza at Sea' by USA TODAY, so it's a given that the whole family will enjoy a freshly baked slice or two.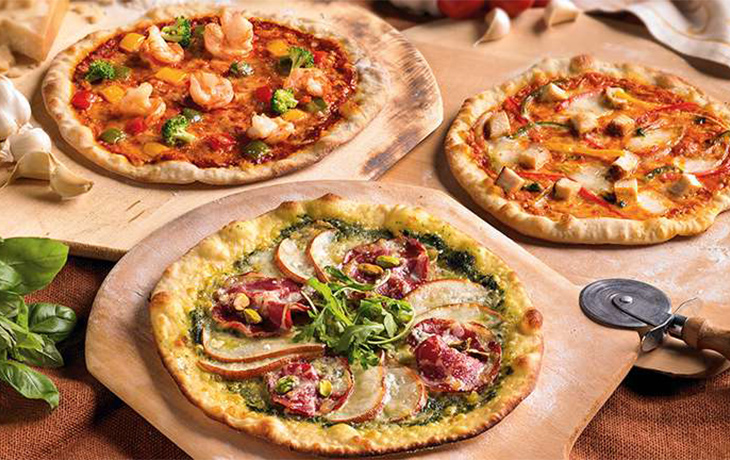 For more fast food-style options cooked fresh on-board, visit the Burger & Hot Dog Grill for cheeseburgers, fries, grilled chicken sandwiches and more.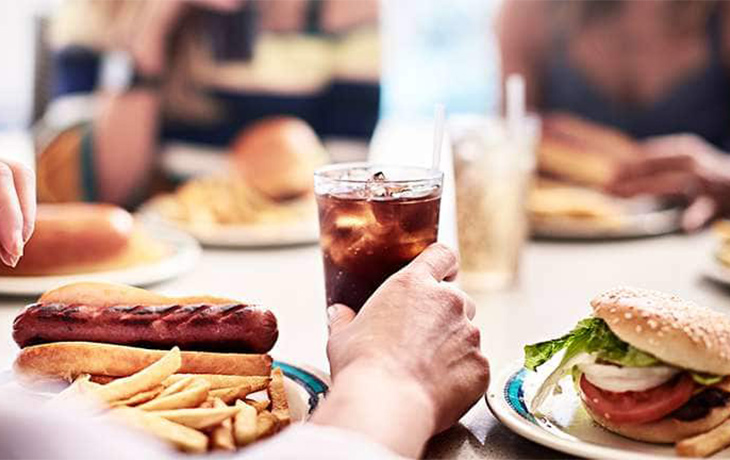 When it's time for a sweet treat, complimentary soft serve is available on deck, with decadently topped sundaes also available for purchase. And if you're catching a family movie, popcorn and drinks are available alongside plenty of other snack foods at Movies Under the Stars.
---
Author: Sophie Anderson
Post Date: 19th April 2020
---
Categories: Cruising
Tags: Food