Cruise Ship Cuisine: Best Italian Restaurants
Italian cuisine is all about passion, bold flavours, and a shared experience with friends and family. You'll get all that and more aboard a cruise that offers specialty Italian dining!
Below, we've rounded up some of the best cruise restaurant options for fans of pasta, pizza and all the other culinary wonders Italy has to offer.
Italian restaurants on Royal Caribbean
Royal Caribbean is a one-stop shop for all things Italian, with three authentic and delicious restaurants on board.
There's no going past Jamie's Italian; found on Ovation of the Seas, the celebrity chef's wildly popular Italian venue serves up fresh, rustic dishes for all the family. The menu has it all: bruschetta, antipasti, arancini, pasta, risotto, porchetta, parmigiana… The list goes on and on.
Click here to view the sample Jamie's Italian menu.
Check out this delicious Meat and Cheese Charcuterie Plank from Jamie's Italian restaurant: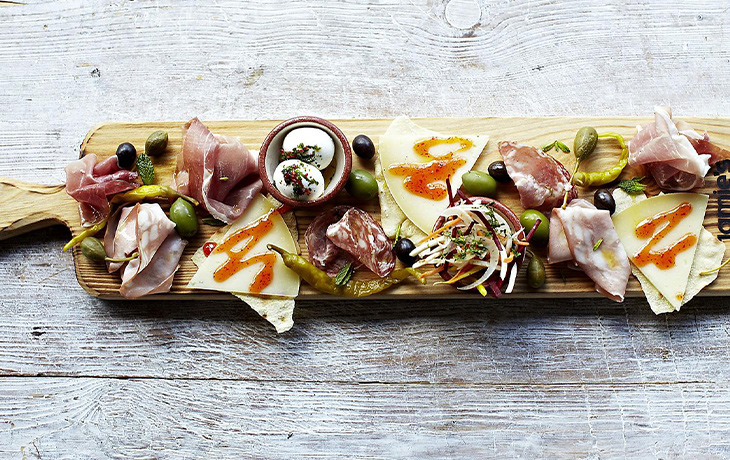 If it's casual Italian dining you're after, Giovanni's Table might be the spot for you on Oasis, Allure and Radiance of the Seas. An authentic Italian trattoria offering both indoor and al fresco seating, Giovanni's has an extensive menu of family-style dishes, perfect for enjoying in a group.
Click here to view the sample Giovanni's Table menu.
Check out this delicious Creamy Lasagna from Giovanni's Table restaurant: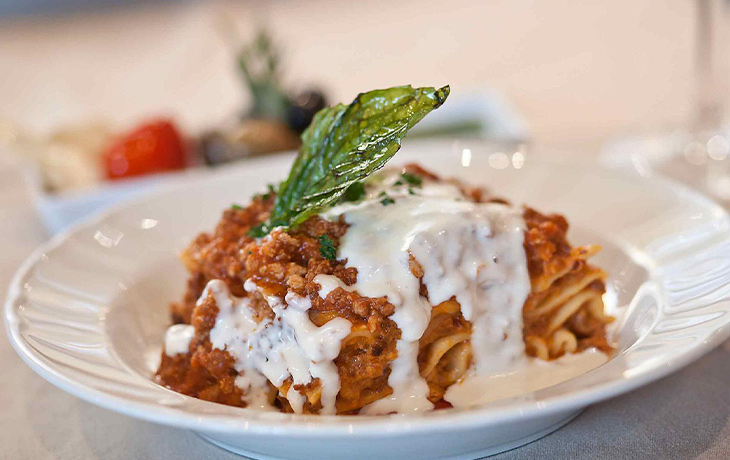 Portofino is Royal Caribbean's gourmet Italian option, available on Voyager and Radiance of the Seas among others. As well as offering an elegant dining atmosphere and exquisite Italian menu, Portofino plays host to Mystery Dinner Theatre on voyages of seven nights or more. Guests can enjoy a four-course dinner, fine wine and an interactive mystery theatre performance from a professional cast.
Italian restaurants on Princess Cruises
USA TODAY declared Princess Cruises' Sabatini's restaurant one of the 'Best Cruise Ship Specialty Restaurants', and one look at the menu makes it easy to see why! Featuring authentic seafood, a signature collection of pasta dishes and much more, Sabatini's is perfect for a charming, hearty meal. Check out some sample menus to get your mouth watering: one for dinner and a whole separate menu for dessert!
Click here to view the sample Sabaini's dinner menu.
Click here to view the sample Sabaini's dessert menu.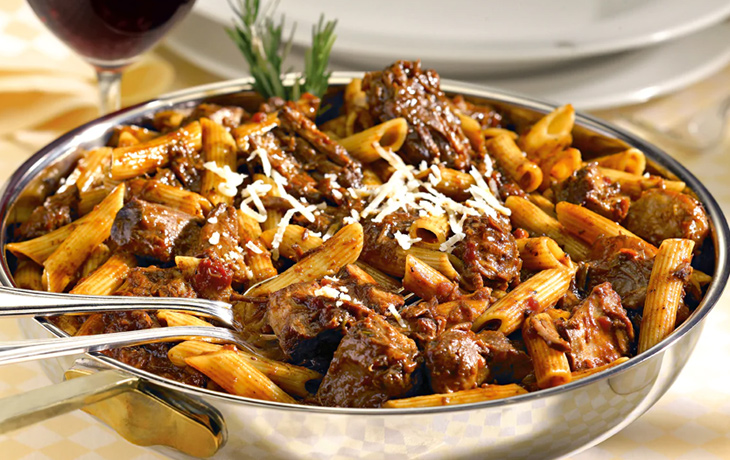 If you're after a more laidback Italian dining experience, Princess also boasts a delicious casual Italian venue: Alfredo's Pizzeria. Named after Princess Cruises Master Chef, Alfredo Marzi, Alfredo's Pizzeria invites guests to sit at the dining bar in front of the open kitchen and watch as their personal, hand-crafted pizza is created. Perfecto.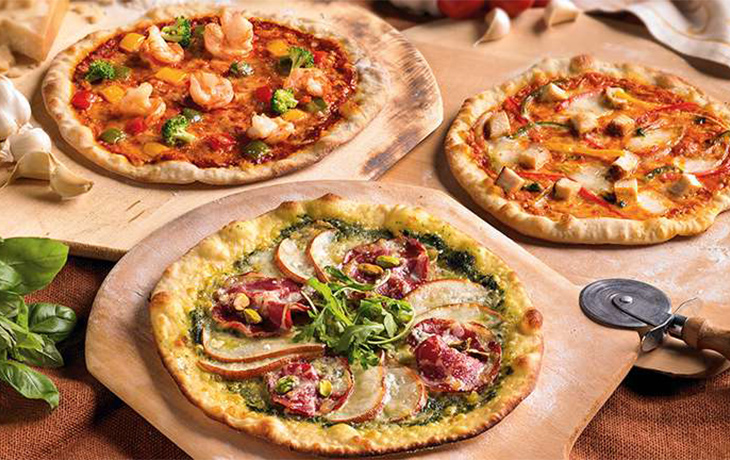 Italian restaurants on Celebrity Cruises
Cruisers aboard the Celebrity Solstice, here's a specialty restaurant with a difference: Tuscan Grille, an authentic Italian steakhouse with a stylish, modern design.  Think crab cakes with citrus and tarragon emulsion for starters, traditional pasta or a juicy steak with parmesan polenta for mains, and rich, dark chocolate fondue or a shot of Limoncello for dessert. 'Bellissimo' or what?
Click here to view the sample Tuscan Grille menu.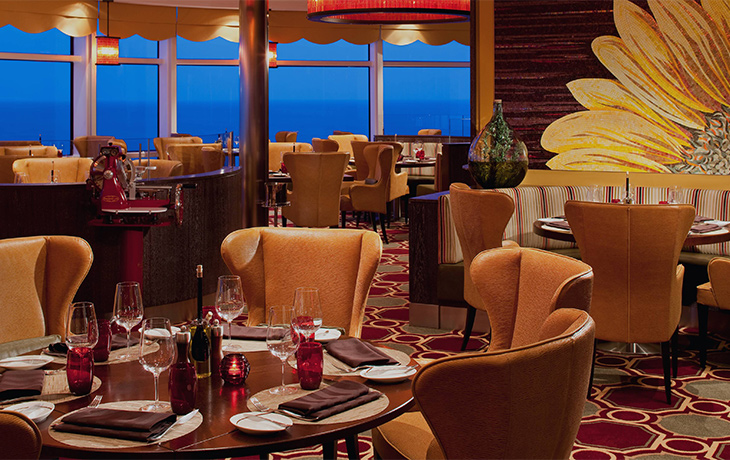 Italian restaurants on P&O Australia
For a delicious dinner aboard Pacific Aria or Eden, look no further than Angelo's. Offering traditional Italian dishes with modern twists, Angelo's set menu is specially crafted by P&O's most passionate chefs. The restaurant itself, decorated with images captured by famous Italian photographer Angelo Frontoni, provides the perfect setting for indulging with friends and family. Check out the menu here and start saving room for your amazing Italian meal!
Click here to view the sample Angelo's menu.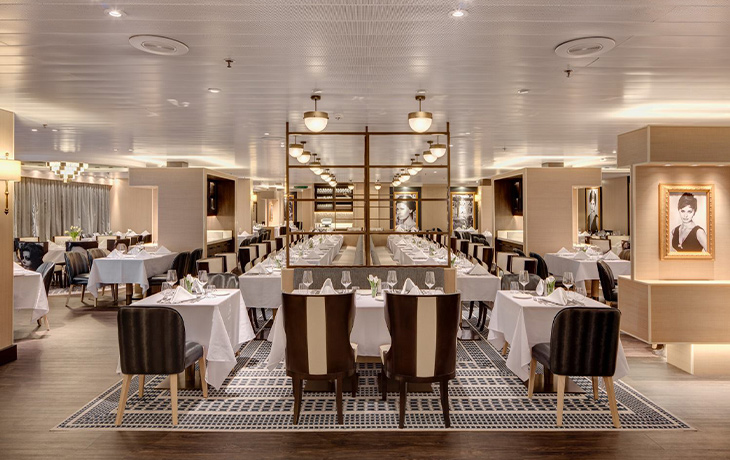 ---
Author: Sophie Anderson
Post Date: 27th February 2016
---
Categories: Cruising