Cruise guide to Corfu, Greece
One of the largest Greek islands in the Ionian Sea, Corfu boasts a mild yet sunny climate, making it a popular cruise Mediterranean destination among cruise travellers. Here you may immerse yourself in the island's rich culture and history, sit back and enjoy generous portions of authentic local cuisine, or simply swim and sunbathe along one of the island's many beaches. Corfu is home to over 2 million olive trees and is also known as Greece's emerald island, as there is more greenery here than on any other Greek island. Overall, Corfu is a great place to explore at a leisurely pace as part of your Mediterranean cruise holiday, whether you're just stopping over or planning an extended stay.
Facts about Corfu
The island of Corfu actually has two names, being Corfu and Kerkyra. The latter stems from Greek mythology and the God of the sea, Poseidon. As we're an Australian-based website, we feel that it's worth mentioning that this is the only Greek destination where cricket is regularly played, and the first teams were created here shortly after 1864. The landing strip in Corfu is rather short and close to the water. Some claim that it seems as if the plane won't have enough time to stop, so it's probably better that you're travelling by sea. Finally, in very Greek fashion, the locals in Corfu celebrate Easter by throwing pots out of their windows and off their balconies every year.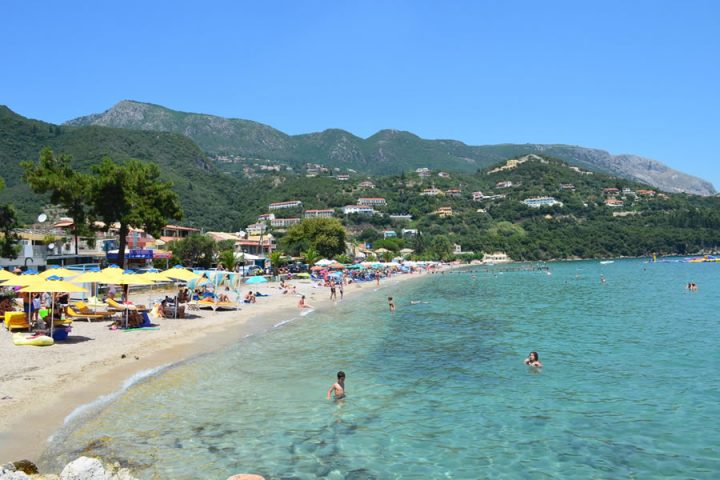 Cruises departing from Corfu
Princess Cruises and Celebrity Cruises are the only two operators offering cruises which take in the port of Corfu in 2020. Most of the Mediterranean Princess Cruises itineraries depart from either Barcelona or Rome and range from 7 to 21 nights in length. On the other hand, Celebrity Cruises cruises from Rome and cruise lengths range from 7 to 11 nights. If you're looking ahead to 2021 though, you may also travel with Royal Caribbean International, which offers a 7-night cruise (which includes a stopover in Corfu) departing from Rome.
Things to see and do in Corfu
The island of Corfu offers plenty to see and do for every type of traveller. Whether you're a history buff, foodie or a nature lover, the Emerald Island has you covered. Here are our favourite things to see and do during a cruise holiday in Corfu.
Old Fortress
Conveniently located on a peninsula on the eastern end of the city of Corfu, about 3km away from your cruise ship port is the Old Fortress. Built in 1545, the Venetian Fortress is situated on the grounds which contain the old town of Corfu. The imposing structure features seemingly unbreakable walls and massive bastions, making it a true military masterpiece. In fact, the Old Fortress has withstood its fair share of sieges, including the 1537 Ottoman-Venetian War, the 1571 Ottoman-Venetian War, and one more time in 1716, during the final Ottoman-Venetian War. Today the Old Fortress serves as a public library and also houses the old British Barracks. It was also used as a filming location for James Bond film, For Your Eyes Only.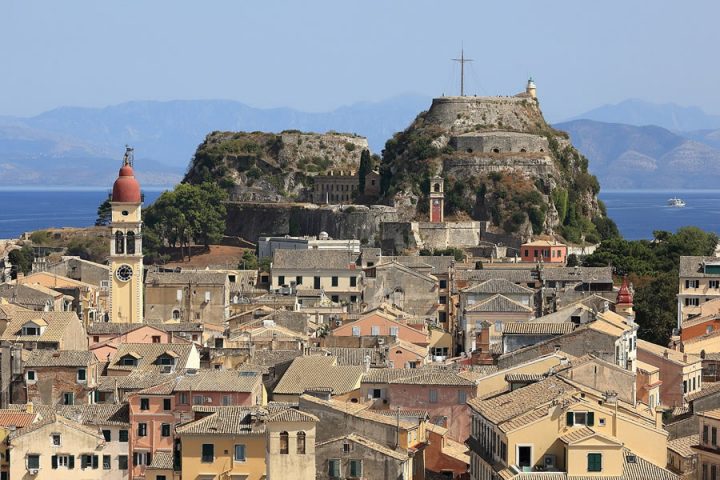 New Fortress
Constructed in 1572, the New Fortress is only 27 years younger than the Old Fortress and is another must-see destination for history buffs visiting Corfu. Sitting atop the hill of St. Mark just west of the city or Corfu, the New Fortress looks out over toward Albania. The imposing military structure boasts over 700 pieces of artillery, which are said to have an impressive firing range that can reach as far as the coast of Albania. The New Fortress is split in two levels, features two large baroque gates, a dry moat spanning the length of the western wall, and twin bastions that stand as tall as 55m above sea level. Today, part of the fortress serves as the headquarters for the Naval Station of Corfu, though below the twin bastions you may find art exhibits and spaces for social events too.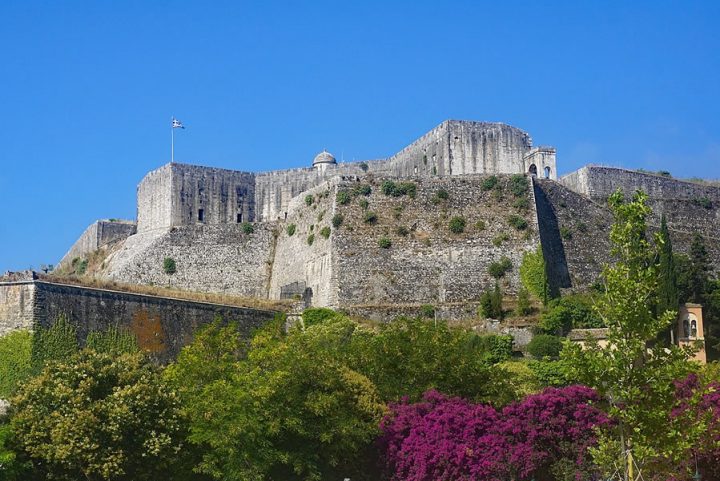 Corfu town (Kerkyra)
Almost any cruise holiday to Corfu should and will start from the old town, which is also known as Kerkyra. The roots of this UNESCO World Heritage Site trace back to the 8th century BC, and its history has been influenced by Byzantine, Venetian, British, French and Greek rule. When you walk around the old town of Corfu, see if you can spot old neoclassical Venetian houses, which still stand today. Other sites you shouldn't miss though, include the 19th-century St. George's Church, which resembles a Doric temple; St. Spyridon church with its towering red dome that can be seen from just about any point in the city, as well as the aforementioned Old and New castles.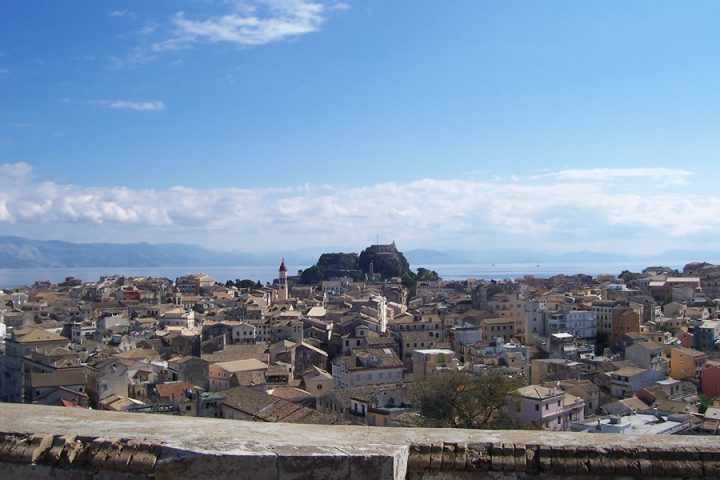 Kontokali Beach
If you're looking to sunbathe and swim during your cruise holiday to Corfu then head to Kontokali Beach. Though this stretch of sand is about 5km away from where your cruise ship will dock, getting here is quick, easy and affordable with the help of public transport. Kontokali Beach is well organised, features soft sand and pebbles, and is also lined with sunbeds and umbrellas. Here there are also other amenities, such as bars, cafes, restaurants. Thanks to its shallow, calm and relatively warm water, Kotonkali Beach is also kid friendly. Overall, the convenience of Kontokali Beach makes it a great cruise holiday attraction to visit when you're in Corfu.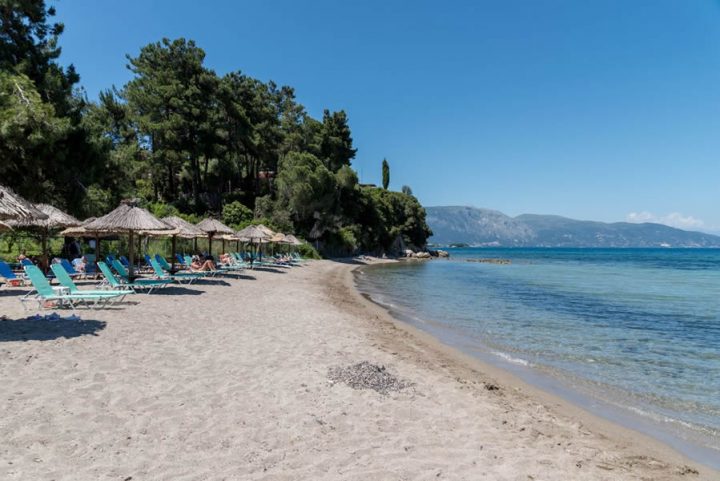 Authentic Local Cuisine
The locals in Corfu enjoy sitting at a restaurant and enjoying hearty and languorous meals, so you should as well. Many authentic dishes here have a mixed Greek and Venetian influence, and feature garlic, wine and spices. Try the local special, Sofrito, a meat dish with garlic and wine. Then there's Bourdeto, which is a fish prepared in red wine and pepper. Also, don't forget to try Spanakopita, and also some of the most incredible fetta cheese and olives as well. You can of course go for Gyros and Souvlaki, though if you're after an authentic Greek culinary experience during your cruise holiday then stick to our suggestions above.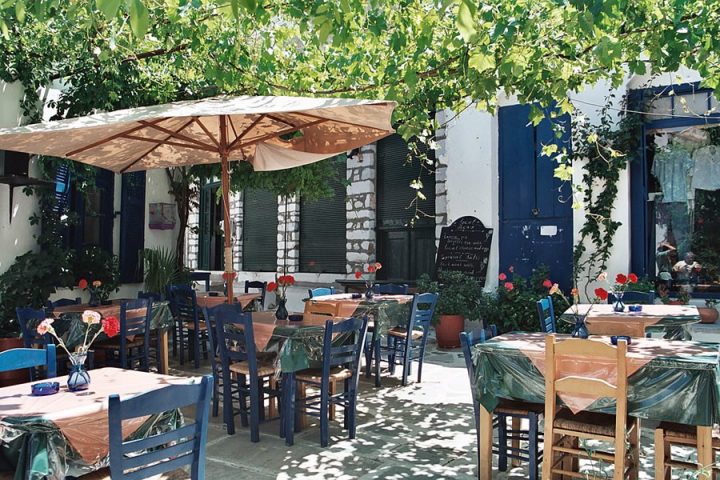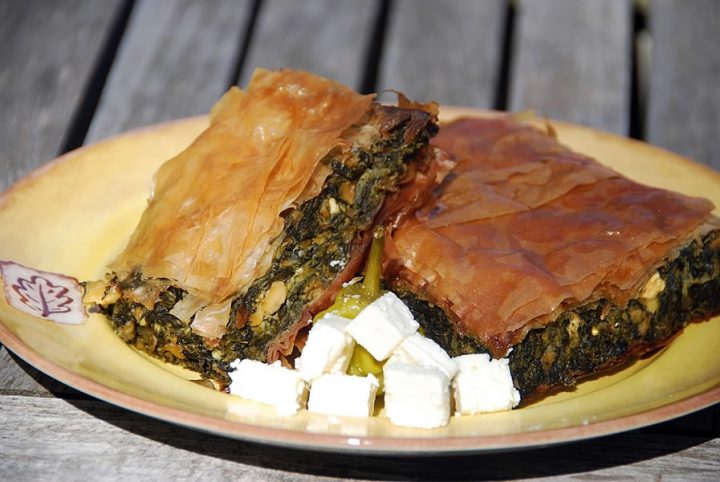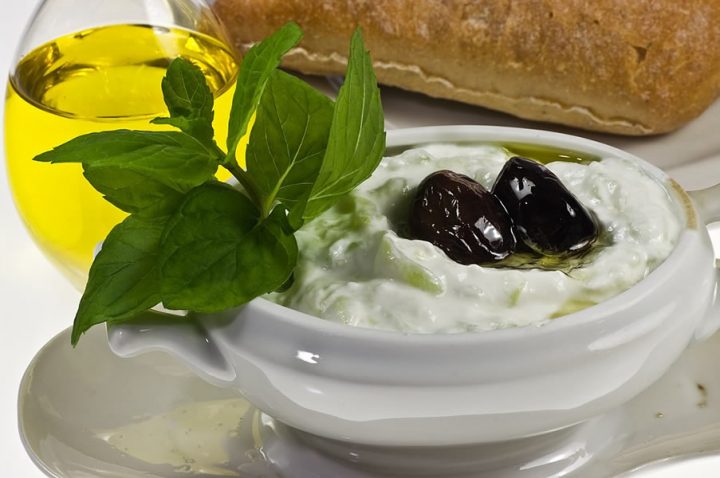 ---
Author: Sophie Anderson
Post Date: 28th December 2019
---
Categories: Ports
Tags: Corfu , Europe , Greece , Mediterranean