Cruise Guide to Champagne Bay, Vanuatu
An incredible bay situated in Vanuatu, Champagne Bay lives up to its name, as it's a perfect example of the finer things in life. Here you'll find stunning white sand beaches, crisp blue water, and a tropical jungle complete with mountains. If your cruise holiday itinerary includes a stop at this stunning port, you are in for a treat. The main activities here revolve around the beautiful nature, so this is one for swimmers, snorkelers, and adventurers out there. Anyone who enjoys dipping their toes in the water on a sunny day will also get their fill here at Champagne Bay.
Facts about Champagne Bay
Situated on the biggest of Vanuatu's islands, called Espíritu Santo, Champagne Bay has a reputation for being one of the best beach spots in the South Pacific. Many of the cruise itineraries that take in this port will also visit another well known and popular port in Vanuatu – Mystery Island. If you were wondering why exactly the bay is named after the sparkling wine, it's because the waves fizz as they crash against the volcanic rocks on the shore. What makes it a great cruise stop too, is the markets set up by locals of the bay, full of all kinds of artisan crafted products. The likes of which make wonderful souvenirs, or gifts for loved ones back home.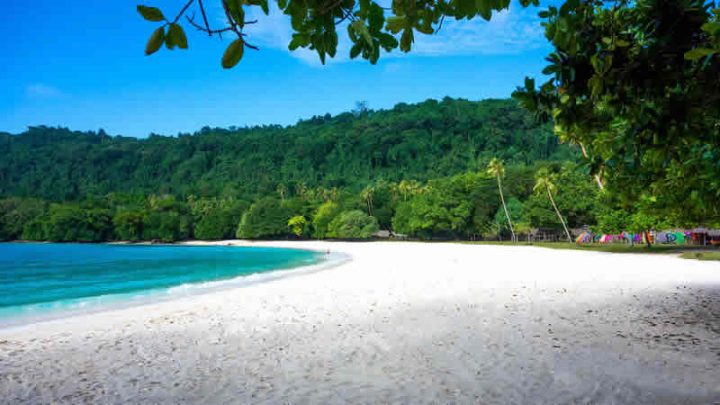 Which cruise lines cruise to Champagne Bay
A popular cruise destination, you'll be able to access the shores of Champagne bay through a variety of cruise lines departing from both Sydney and Brisbane. P&O cruises offer a 10 night cruise called Discover Vanuatu, which will take you around the nation's best islands, including a stop off at Champagne bay. Royal Caribbean offers several cruises which pass through beautiful locations in Vanuatu, including Champagne Bay. Princess cruises offer a number of longer cruises around Vanuatu and New Caledonia, so if you're in the mood for several weeks of sun-soaked fun on the islands, then they've got you covered. With a 9 night cruise touring the South Pacific Ocean, Celebrity cruises passes by the famed Champagne bay on its route.
Things to See and Do in Champagne Bay
Champagne Bay Beach
Nothing beats a walk along Champagne Bay's pristine white sand beach barefoot. It's impossible to resist the allure of the soothing sound of waves caressing the shore combined with the incredibly idyllic beach. The tropical climate will ensure that whenever you end up on this beautiful bay, you will be able to bask in the sun while enjoying the stunning surroundings. Once you're done lounging on the beach and taking in the sun, you'll have the South Pacific Ocean at your feet, so why not take a dip in the enticing blue water and enjoy the best of what the Bay has to offer. You'll have plenty of space to stretch your legs out once you emerge from the water too, as the beach is big enough for everyone who gets off of the cruise to share. Last but not least, you will be able to see a variety of exotic, colorful fish swimming all around you. Before sampling some of the best sea fish the bay has to offer.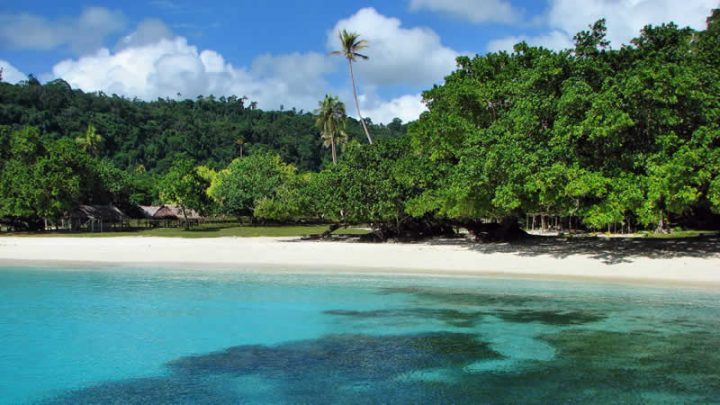 Diving and Snorkelling
Of course, if you have any sort of inclination for adventure, you'll be itching to go diving in the water at some point. There is ample opportunity to snorkel close to the shore for an opportunity to get a closer look at the fish all around you. Or, if you prefer, you can be bold and snorkel further into the ocean, where you'll be able to explore a coral reef and take in the array of underwater life. The further you go (within reason), the more intact the coral reef will be, and the more likely you are to be dazzled by the myriad colors and aquatic life. There are so many different plants and fish to be seen, and the water is so clear that you'll have no problems navigating underwater and spotting all manners of sea life. If you are travelling with Carnival Cruises be sure to speak with your onboard activities co-ordinator to ensure that your snorkelling gear is all arranged and waiting for you when you arrive on the island.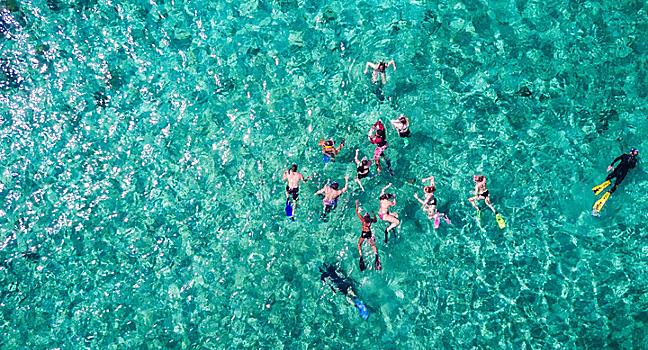 Blue Hole
If you have spent a fair amount of time kicking about on the beach, and you're for a slight change of scenery, then your best bet is to head for the achingly beautiful Matevulu Blue Hole. The Matevulu Blue Hole is located just 10-15 mins driving from Champagne Bay, and your Royal Caribbean onboard  shore-trip advisor can assist with organising transport getting there. As you can probably imagine, the Blue Hole is as you would expect: a large blue lake in the shape of a circle. This lake is just a stone's throw from the beach, but a world apart. With great diving and snorkelling potential, as well as areas to chill, the Blue Hole is worth a visit if you have the time. In the Matevulu Blue Hole you can even kayak or canoe atop the blissfully peaceful water, which unlike at the bay is incredibly still and so offers a slightly different experience.
Luganville
Luganville is one of the biggest cities in the nation of Vanuatu, and is well worth a trip from Champagne Bay if you are at all interested in checking out the local culture and history.
The main attraction of the city is the fascinating history behind it. During the Second World War, there was a large number of US troops based in Luganville, and there is still evidence of their presence throughout the city.
There are a series of Quonset huts you can visit, which were used by the US military for a variety of purposes when they were stationed there. Simple huts made from corrugated galvanised steel, these semi-circular buildings are curious reminders of WWII, and worth seeing with your own eyes.
Beyond the city's military history, you can expect to find some charming cafes and bars, and a lively market with some great local shopping to explore at your own leisure.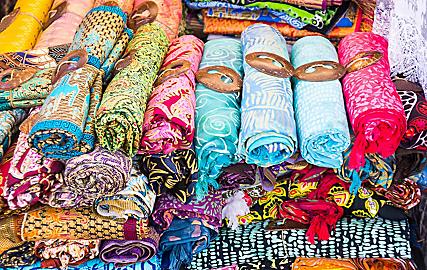 Million Dollar Point
If you aren't just satisfied to see a few buildings still standing from WWII and you need a bigger military history fix, then you're in luck. Million Dollar Point is a dive site close to the city of Luganville where you will find a vast quantity of US military equipment that was dropped following the war. These goods amount to millions of dollars, hence the name of the divingspot.
The machinery has now been taken over by the sea and has a sort of ethereal quality to it, as corals sprout from machines that once operated on the land. The haunting beauty of the equipment is worth seeing in person, as it's unlikely you'll find anything similar elsewhere.
Tanks, vehicles, and guns are among some of the things you can expect to see on a dive down into the Million Dollar Point. All of this equipment was dumped by the US military so that the French and British armies couldn't get hold of them for free when they deserted the island.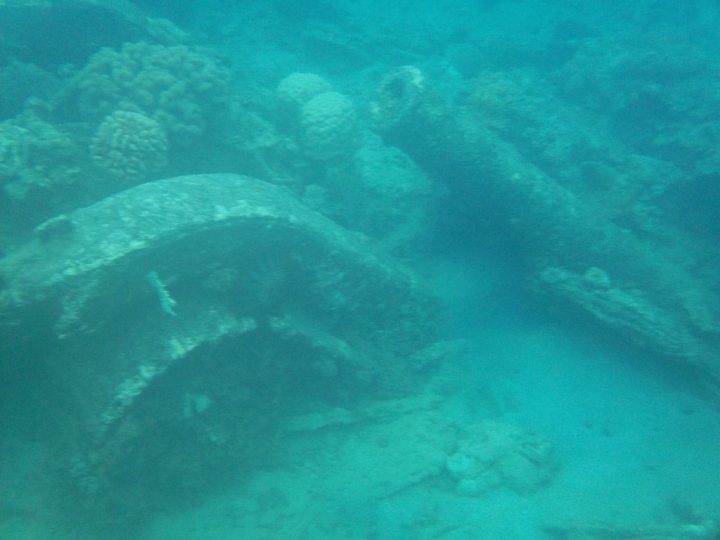 Fishing
At Champagne Bay, seafood is always on the menu, so why not have a go at some fishing while you're there? With several fishing tours and Charters available, you'll be spoilt for choice when it comes to practising your favorite pastime. Even if you've never tried fishing before, there are few better places to pick up the hobby than Champagne Bay. Not least because of the incredible fish you'll be able to catch, which means you won't be stuck catching cod and mackerel all day. To give you an idea of the kind of fish you can set your sights for, there are Mangrove Jack, the exoticly named Mahi-Mahi, Marlin, Yellowfin Tuna, and many more. If you manage to catch one of these fish you'll be able to take the only fishing photo you'll ever need to prove you're a master in the game. This is one of the more popular shore excursions offered by Princess Cruises, so if fishing tropical waters is your thing, be sure to book early.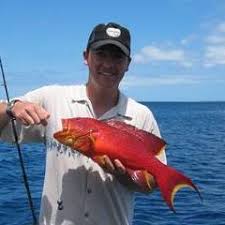 Millennium Cave
While on the Bay, one of the excursions you should definitely consider if you want to get a true flavour of the island network of Vanuatu is the Millennium Cave.
With tours operating regularly, a trek through the cave is just about as adventurous as it gets. You'll have to walk, climb, and scramble to navigate the awe-inspiring cave network, so make sure you pack appropriate footwear if you want to take part in the tour.
Not only a treat for the adrenaline-seekers, this excursion is also a feast for the eyes. Sorting lush green trees, dramatic waterfalls, and plenty of fascinating rock formations, the cave network will definitely reward for your efforts.
This is a great opportunity to use a waterproof camera, and if you're lucky you might even capture bats flying around.
They say this is one of the best experiences you can find in Vanuatu, so don't miss out!
Loru Conservation Area
Situated on the same island as Champagne Bay, Espíritu Santo, the Loru Conservation area is an well- preserved and protected coastal rainforest area. Taking up an impressive 220 hectares of land, the conservation area is a lowland forest with fantastic hikes, walking routes, and even a bat cave to explore.
The amazing green space is home to the incredibly rare Coconut Crab, and a variety of endemic birds like the Vanuatu Kingfisher, and the Vanuatu Fruit Dove, among many others. That makes the Loru Conservation Area a photographer's or wildlife enthusiast's dream.
Bring a good pair of binoculars and/or a camera, and you'll be able to walk away with some precious snapshots of the exotic life on the island. If you're in the mood for exploring, be sure to check out one of the many walking routes, and head over to the bat cave for an unforgettable experience.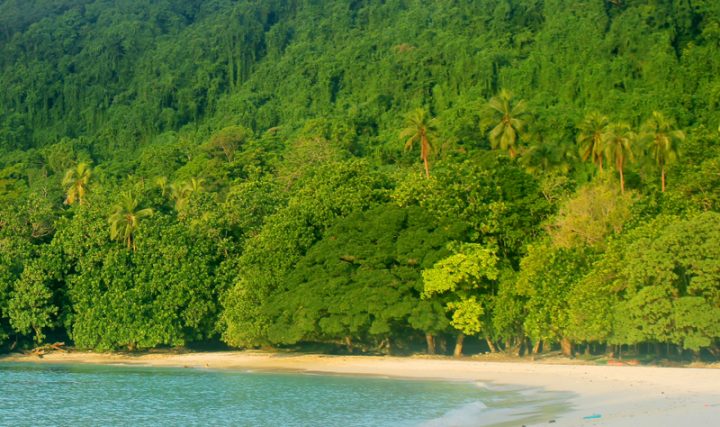 Golf
Located a stone's throw from the city of Luganville, Santo Golf course is a destination any lover of the sport should check out. The only golf course in Vanuatu, the Santo Golf Club offers incredible vistas as you play a relaxed round of the great sport.
If you want to be able to say you've teed off on an island in the Pacific Ocean, then this might be your only chance, so make the most of it. An 18 hole, par 72 course, the course is open 365 days a year, so whenever you decide to visit you'll be able to indulge in a game.
There are also regular tournaments hosted by the club, with various prizes, so there's a chance for some friendly competition if you have the itch to compete.
Whether you're here with friends or family, a trip to the golf club will set you up for a day of fun-filled sport.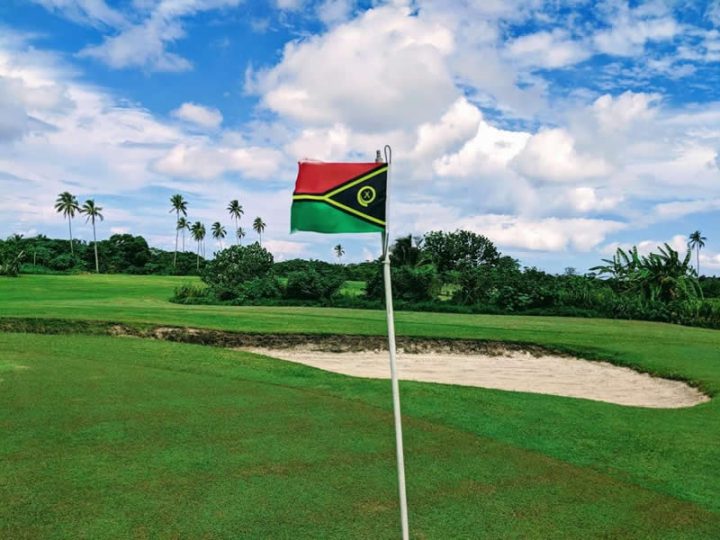 Horseback Riding
Explore the beautiful terrain of Port Vila via horseback at the incredible Bellevue Ranch, where you'll be taught by a local who has been coined the 'horse whisperer'.
Along the way, you will pass by incredible rolling hills, the stunning Lolima waterfall, as well as rainforests and plantations. This is definitely one of the most scenic and picturesque routes you can do by horseback.
If you've ever been curious about horseback riding, or you're already a pro, this is an activity that you shouldn't pass up. Just like at the beach, during this excursion you will find peace and tranquility, except you'll be able to do so while atop a noble steed.
The views you will encounter along the way make the tour worth it alone, this is a definitely an excursion that will provide lasting memories and is another great opportunity to indulge your adventurous side.
---
Author: Sophie Anderson
Post Date: 10th December 2019
---
Categories: Ports
Tags: Champagne Bay , Vanuatu