Cruise Guide to Barcelona, Spain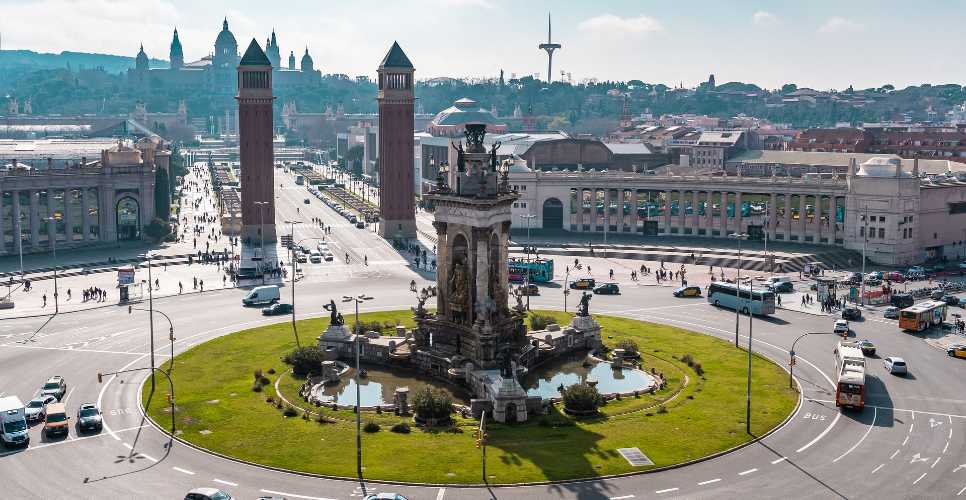 If you're planning on a cruise to or from Spain's second largest city this year, then you're certainly in luck when it comes to attractions! For those with an entire week or just a few days to spare, there's plenty of action-packed and family-friendly activities in Barcelona waiting for you. Your Mediterranean cruise departing from Barcelona is sure to be a feature if you're a lover of architecture, delectable Mediterranean food, or simply want to soak in the atmosphere of one of Europe's most popular destinations, then Barcelona has you covered.
There's the bustling Las Ramblas street for those in search of some fantastic shopping or food, and the world-renowned Sagrada Família cathedral is waiting for anyone looking to dive into Barcelona's hundred-year-old historical sites.
Take a look below at our ten top attractions for those cruising in or out of Barcelona this cruise season!
Las Ramblas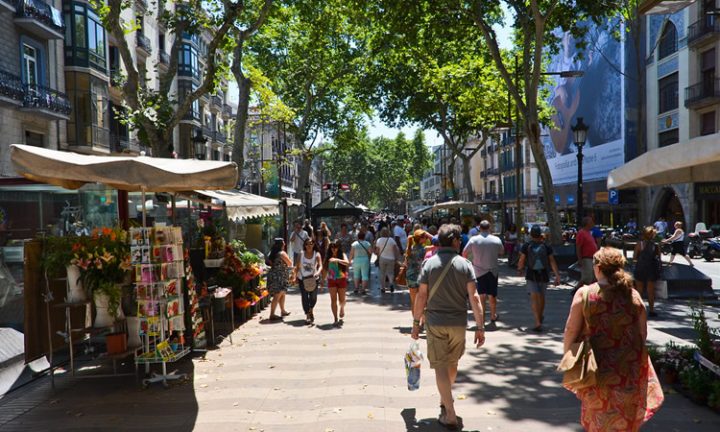 Our list wouldn't be complete without one of Barcelona's most famous market and shopping streets, Las Ramblas. The road is one of the widest in the city and is almost exclusively for foot traffic, making it a breeze to wander around the area safely.
You'll find everything here from street performers, incredible street foods, high-fashion stores, and even fresh flower stands. Without a doubt, your favourite part will be the sweet smells of the baked foods being made right there on the street. If you weren't hungry for freshly cooked waffles before stepping on to Las Ramblas, you soon would be.
Casa Batlló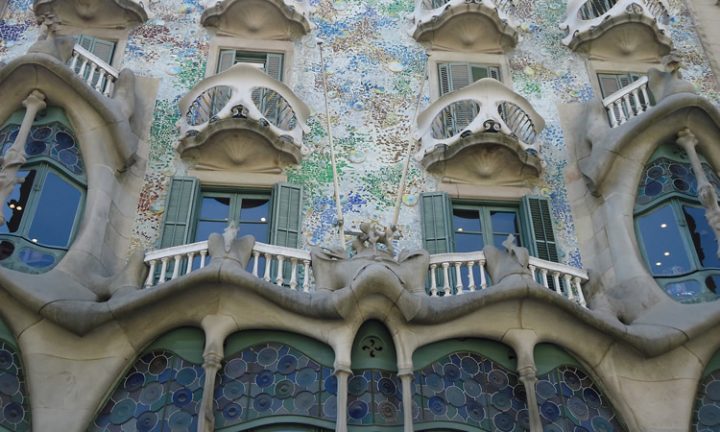 For those who are looking to jump into some brilliant architectural sites, heading down to see one of Antoni Gaudí's most photogenic and Instagram-worthy places, Casa Batlló is a must. The building isn't only huge by Barcelona's standards, but it's also designed with features that mimic dragons, such as the roofing tiles and a few of the windows.
It really is a site if you've not taken in too much architecture in the city, and it's the perfect place to stop over before we direct you to the next tourist attraction in Barcelona, the Sagrada Família cathedral.
La Sagrada Família
There's a good chance you'll end up at Sagrada Família without trying or even reading our list, though we'll highlight it anyway! It's one of the biggest and most intricately designed cathedrals in the world and is right in the heart of the city's tourist hot spots, so you're not going to have any trouble finding it. It also stands at a mesmerising 172 meters, so missing it is almost impossible.
The cathedral is filled with art, sculptures and so much more than you'll find anywhere else in the world, and being a Late-Gothic building, it's also rare when compared to other styles in Spain and Southwestern Europe.
The City's Beaches
Chances are if you've spent a few days on a cruise and docked in Barcelona, or are about to depart; you'll be wanting to take a dip in the warm Meditteranean sea that you'll soon be sailing upon. There's no better place to get your feet wet and tan than on the city's beautiful mile-long beaches.
If you want popular and bustling, head on down to Sant Sebastià, which is also where you'll find plenty of boardwalk stores and places to shop just in off the shore. For the more reserved spaces, make your way down the beach from the city, and you'll notice the sands start to clear out.
La Boqueria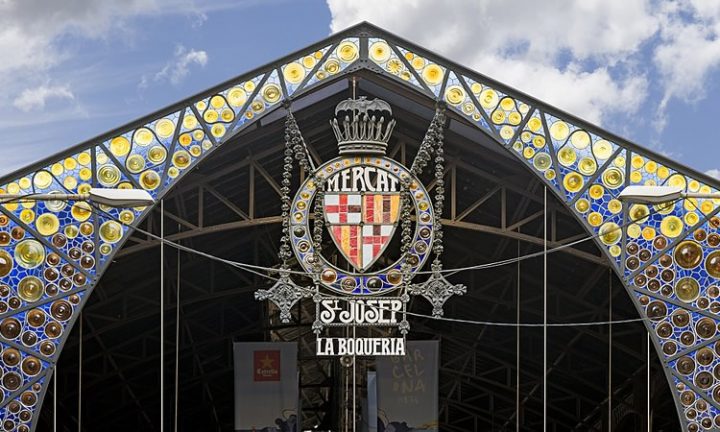 For a unique cultural experience in Barcelona, the 200-year old La Boqueria marketplace is a wonder you can't miss! It's an absolutely colossal space, and with more food, drinks, and knick-knacks that you could ever dream of, it's perfect for any tourist looking to taste a little bit of Barcelona or bring a piece home with them.
Once you've finished in the market, you'll be happy to know it tapers off right by Las Ramblas, so food, snacks, beers and more are only a few seconds walk away.
Camp Nou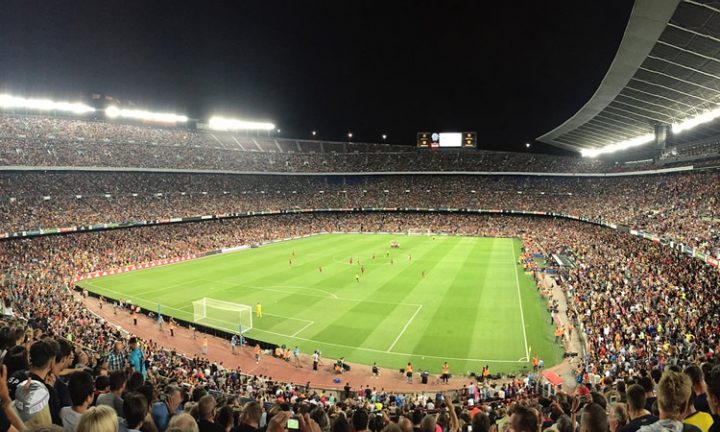 If you've found yourself docked in Barcelona during soccer season, then be sure to book a ticket online and head down to Camp Nou, the city's largest soccer stadium! You'll be in prime space with 99,000 other spectators watching what is without a doubt some of the most popular soccer matches on TV.
Getting to the stadium is relatively easy, though you might want to do some research on transport or make a taxi booking before buying a ticket to a game.
Park Güell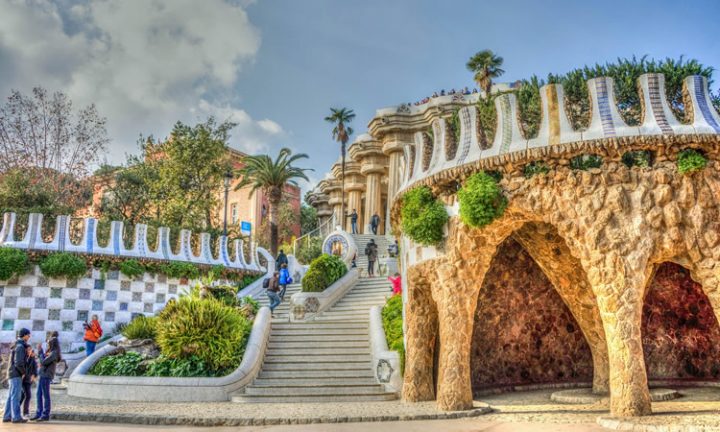 Toward the end of the day, when it's time to unwind, we certainly recommend heading to the elegant and well-looked after Park Güell in the city's northwest. It's one of the biggest parks in the entire state and is the perfect place to get a view looking out over Barcelona.
There's plenty of old architectural masterpieces here as well as sculptures and pieces of artwork for you to analyse if you're a lover of those sorts of things. Just be sure to take plenty of photos because there's nowhere else like Park Güell in Barcelona!
Montjuïc District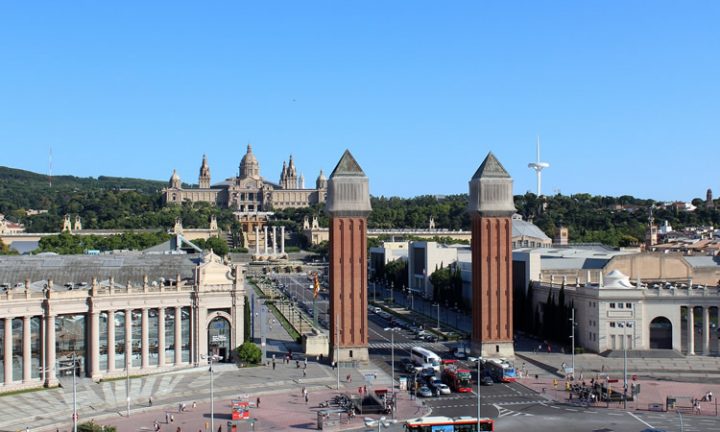 Right by the water, the tourist-centric Montjuïc is filled with so many incredible attractions that you might not have a choice to make your way here! Home to some of the city's best museums, parklands and more, it's the place to be if you want to take in best Barcelona has to offer.
The view from the museum steps is also unmatched with a perfect viewpoint to catch a glimpse of the city's magnitude as well as the fountains below.
Gràcia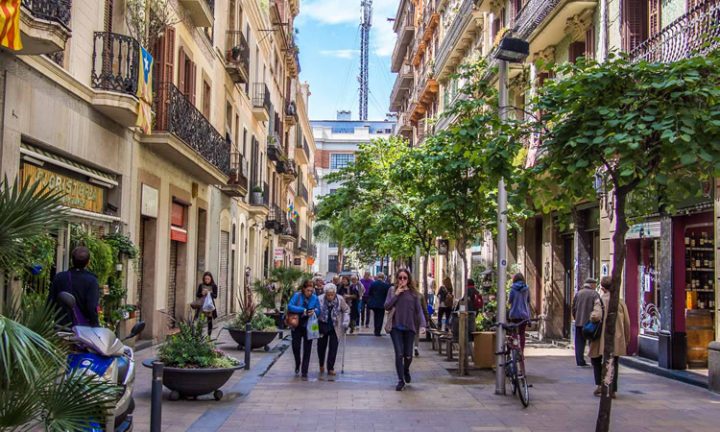 If feeling like a real Spaniard is your goal for your cruise stopover in Barcelona, then get down to the Gràcia district first thing. Made famous by Hollywood, the neighbourhood is filled with small plazas, bakeries, and gelaterias where authentic Spanish food is easy to come by.
To add to the feel, the Gràcia locale is also one of the most photogenic locations in the entire city, so filling your Instagram Story with pics of you and your friends snacking on canelons will be easier to get in Gràcia than anywhere else.
Plaça de Catalunya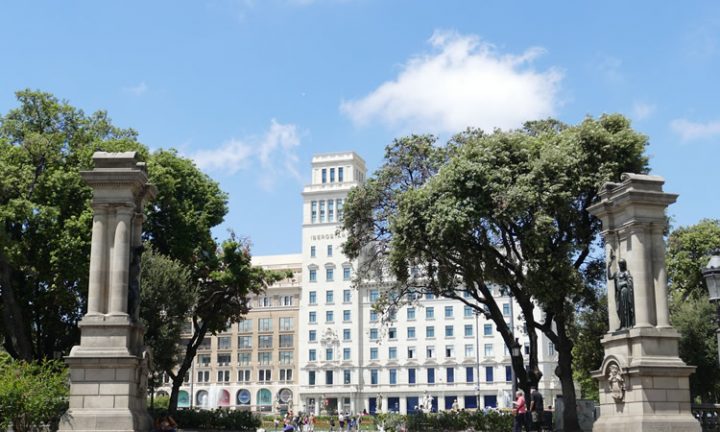 To cap off our list, we'll leave you with the greatest central hub. If you're in Barcelona with friends, family or a travel group, the Plaça de Catalunya is your best bet at stopping everyone from getting lost! The beautiful fountains, manicured lawns and parklands are amazing to see, but also being central in the tourist district means meeting up here is more natural than anywhere else.
Sitting just off Las Ramblas, Plaça de Catalunya is also filled with plenty of tourist information as it's the city's hub for tourism, so be sure to start and end your day's here for the best experience travelling, shopping and sight-seeing is Barcelona.
---
Author: Sophie Anderson
Post Date: 5th July 2019
---
Categories: Ports