Australian Cruise Industry Statistics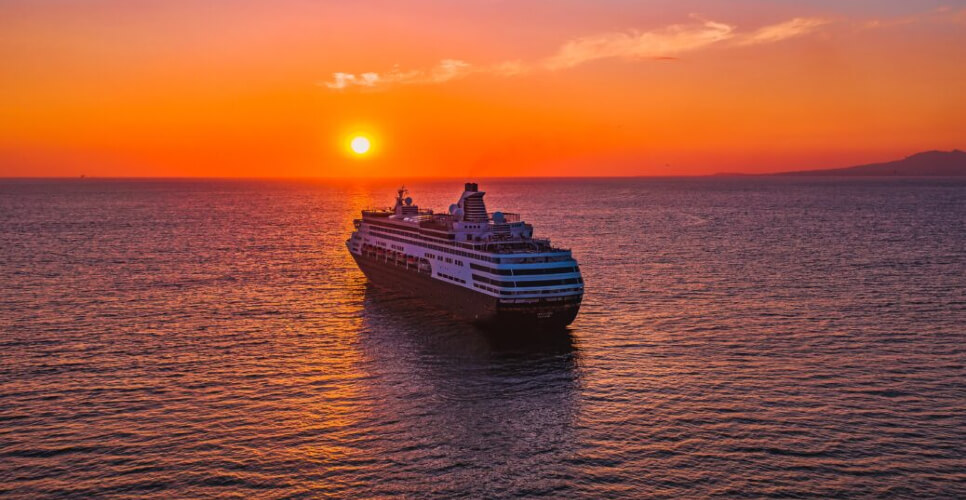 With more and more people choosing to take a cruise, the industry is enjoying a new golden era. The Australian Cruise industry is no different from the rest of the world.
It is the purpose of this article to examine the industry as a whole as well as investigate some granular data to understand what patterns and trends are prevalent.
The Global Cruise Industry
In 2019, 28.5 Million people took a cruise, representing a 6.7% increase on previous years. With this growing trend set to increase, predicted 2019 figures on a global level are likely to exceed 30 million cruisers.
Global cruise takers are growing at a slightly higher rate than the tourism industry as a whole, which is only growing at a 6% rate.
The cruise industry is helping to shape the world for good. For instance, in 2017, the cruise industry employed 1,108,676 people. That equates to an output into the global economy of $134 billion.
In regards to popularity of cruise lines, the 2019 research figures show that Royal Caribbean was the most popular in terms of raw passenger numbers. Princess Cruises were found to be the next most popular overall, whilst Carnival Cruises were found to be most popular for for travellers with young families.
There is a growing trend for shorter cruises globally. Uptake of a seven-day cruise has increased by 9% and uptake of three-day cruises has risen by 10%.
In terms of trending global cruise destinations, visitors to the Mediterranean are on the up. Additionally, cruises to the Carribean are up by 6%. Cruises taking in Alaska are also up 13% in popularity.
On a global scale, the demographics show that:
9% of passengers come from North America
1% of passengers come from Europe
20% of passengers come from Asia Pacific
3% of passengers come from South America
7% of passengers come from other parts of the world
The cruise sector represents a 2% portion of the worldwide travel and tourism industry. Having said this, with the popularity of cruising on the rise and the rate of growth occurring faster than the rate of growth for the tourist industry at large, this 2% portion is set to rise in 2019.
Finally, the worldwide cruise industry has heavily invested in improving its environmental impact, including an enormous $22 Billion investment in greener fuel and innovations in energy efficiency and technology. The number of ships fitted with shore-side electricity options (instead of relying on onboard generators) has risen globally by 10% since 2018 to cover 30% of the global fleet equipped with this technology.
Australian Cruise Passenger Numbers
The Australian cruise industry is booming. Current statistics suggest that 1 in every 17 Australians takes a cruise (over 5% of the population)! That reflects an increase of 0.9% between 2017 and 2018. In real terms, for 2018, 1.35 million Australians took a cruise. Comparatively, only 4% of the USA's population took a cruise and 3% of the UK's population.
While growth continues, the growth rate has slowed since 2017 meaning that Australia's rate (0.9%) falls behind other large markets growing at a higher frequency such as North America (9.4%) and Europe (3.3%).
The 2019 cruise industry results revealed that the most popular cruise line operating out of Austarlia was P&O Cruises, with more cruises and more cruise passengers each year compared to any other cruise line.
The number of Australians choosing to fly-cruise has risen at a higher growth rate of 3.4%.
Inbound cruises are still deemed popular. 2018 saw Australasia welcoming 200,000 international cruise visitors. These visitors are arriving from 145 different countries visiting our shores.
The most significant sources of these inbound visitors are:
North America 125,000
Western Europe 42,000
Asia 14,000
Interestingly, a growing number of Australians are choosing to cruise in local waters. This trend represents a definite increase to local economies; however, it also highlights a considerable strain on local infrastructure as ports struggle to have enough berths available.
During the six month window of time affectionately dubbed, "cruise season" Australia saw some additional, new ships docking. The roster of new ships included Majestic Princess, Le Laperouse, Queen Elizabeth, Queen Victoria and Ovation of the seas.
The bulk of inbound Australian cruises make their way to Sydney where 45 ships made 285 visits last summer.
Most Popular Australian Cruise Destinations
As we have already discussed, Australia is a global hub of cruise activity with visitors the world over landing on our shores.
Western Australia: Western Australia saw an approximate 195 days where a ship visited its shores. These trips equate to 152,000 passenger visit days. The economic gain for the region was $276,000,000
Northern Territory: The Northern territory experienced 84 days worth of cruise ship visits totalling a substantial 135,000 passenger visit days. These visits produced an economic gain of $172,000,000 for the region.
South Australia: South Australia witnessed 67 Ship visit days and, 115,000 passenger visit days. The regional economy benefited from $118,000,000 input from the cruise industry.
Queensland: For Queensland, the region saw a colossal 520 ship visit days and 778,000 passenger visit days. These visits contributed a healthy $1Billion into the regions economy.
New South Wales: Cruises from Sydney experienced a total of 391 ship visit days, 1.4 Million passenger visit days and an economic gain of $2.8 Billion.
Victoria: For Victoria, the region witnessed 134 ship visit days and 314,000 passenger visit days! Victoria's local economy experienced a $317,000,000 economic boost from the cruise industry.
Tasmania: Finally, Tasmania benefitted from 142 Ship visit days with 213,000 passenger days. The local economy saw a $106,000,000 economic boost as a result.
Australian Cruise Industry Finanials
The economic gain to Australia is nothing short of tangible. To understand this, we need to examine what's happening with cruise industry economics on a granular level.
At the top-down level, the cruise industry has generated a net output into the Australian economy of $4.8 Billion (A$). This revenue consists of both direct and indirect output. The economic output is made up of $2.5 Billion indirect revenue and $2.3 Billion direct spending.
Of the direct spending, $1 Billion of this economic output comes from the cruise lines themselves with the rest made up by crew ($37 Million) and passengers ($1.2 Billion).
This economic uplift transposes into the creation of 17,369 jobs created (both direct and indirect). The uplift generates $1.4 Billion in salaries (again, direct and indirect). All of this adds $2.4 Billion of value to the Australian economy (direct and indirect).
How long are Australians cruising for?
As we've hinted at elsewhere, the trend seems to be for short cruises with Australians cruising for an average of 8.8 days. In comparison, the year before saw Australians cruising for a slightly longer 9.1-day average (a 3.2% decrease).
Short Cruises
On average, Australians prefer to cruise between 8-13 days (accounting for 39% of the cruising population). Short cruises of up to 7 days have increased considerably by 10%. For these sampler cruises, short cruises from Sydney was seen as a clear in terms of passenger numbers. Brisbane also performed well in this area, particularly with 3 day cruises, which was attributed to a longer cruise season due to better weather conditions.
Longer Cruises
At the other end of the scale, cruises exceeding 21 days hasn't changed, holding a steady 3% of the market share. Cruises between 15-20 days have decreased in popularity by 1%, reflecting the trend for shorter cruises.
When Australians take longer cruises, popular destinations appear to be:
Africa
The Middle East
China
World cruises
Interestingly, the longer cruises are decidedly favoured by an older demographic (62 and above).
The shorter cruises (8 days and below) favour the following destinations:
Australia
Carribean
Alaska
Australian Cruise Demographics
Moving on to demographics, cruising Australians tend to be between 42-70 years in age. However, younger cruisers hold a steady share of the cruise market. For example, 8% of all Australian passengers are 12 years old or younger, 6% of passengers are aged between 13-19, 7% between 20-29 years old, 8% of passengers are aged between 30-39 years old.
Cruisers from Sydney New South Wales made up the largest demographic, accounting for 53% of the market.
People cruising from Brisbane Queensland make up the next significant demographic, holding a 22% share of the market.
The third-largest demographic of passengers come from Melbourne Victoria (13%).
Outside of these demographics, we find the following regions cruise at a much lower rate:
Western Australia 5%
Southern Australia (Adelaide) 4%
Tasmania 1%
Australian Capital Territory 1%
Northern Territory 1%
Australian Cruise Industry Trends
It is necessary here to talk about social media.
The tag #cruise forms part of over 3% of Australian tweets. The hashtag appears in approximately 38 tweets every hour on a global scale and reaches 10.6k users worldwide hourly.
Other platforms such as Instagram and TikTok, are set to have a significant impact on the future of the industry, particularly with onboard wireless internet allowing cruisers to post at sea.
The worldwide trend towards self-care and wellbeing mean that cruises catering to this trend by providing spas, massages, yoga and other wellness activities are set to become increasingly popular.
More and more people opt for travel experiences that emphasise bucket list achievements; this trend ought to have a significant impact on the industry.
With Gen Z cruisers on the rise, the industry will inevitably become shaped by their travel preferences. Gen Z undoubtedly prefer experience over material possessions so cruises that take this into account will benefit.
Another growing trend is digital nomads — people who seek to blend business and leisure. With increased connectivity, a cruise doubled up as a business trip is a plausible reality.
---
Author: Alison Campbell
Post Date: 1st October 2020
---
Categories: Cruising