Cruise Ship Weddings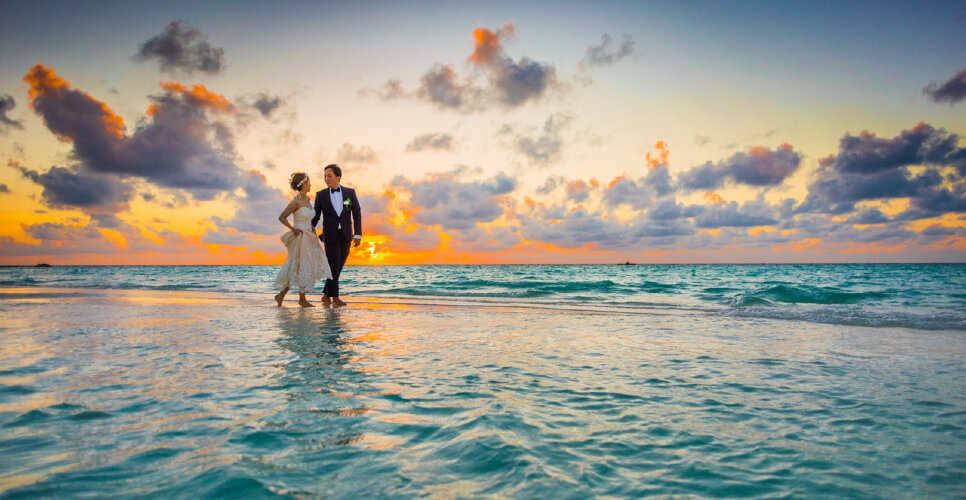 There are many reasons a pair of lovebirds might choose to be married during a cruise. The couple in question might be drawn by the allure of the open sea, or by the charm of a beautiful foreign destination. Or perhaps they simply want to have their wedding and honeymoon all in one – the ceremony and celebrations blend into each other as the voyage continues!
Whatever the reason for choosing a cruise ship wedding, there are plenty of options to suit you and your partner. Let's take a look at a few cruise lines that can offer you the cruise wedding of your dreams.
P&O Australia weddings
For the full cruise wedding experience, it's hard to go past P&O. Their Ceremonies at Sea program offers couples a wide range of options for their special day, including affordable packages for ceremonies, receptions and photo/video coverage.
The big day will begin with priority check-in and boarding on your chosen cruise. You, your soon-to-be spouse and your guests will then enjoy a beautiful ceremony in a private on-board venue, followed by cake-cutting and a photo session. Afterwards, you can keep the celebrations going with a Drinks & Canape Reception package; alternatively, you might choose to reserve a private celebration dinner at Luke Mangan's Salt Grill Restaurant. Whatever your choice, P&O's Ceremonies at Sea is sure to give you a day you'll never forget.
While they're unable to offer ceremonies while the ship is at sea, P&O's port-based wedding ceremonies are currently available on embarkation days in Sydney, Brisbane, Melbourne, Adelaide, Cairns, Newcastle, Fremantle and Auckland. Weddings, as well as renewals of vows and commitment ceremonies, are available on all P&O ships.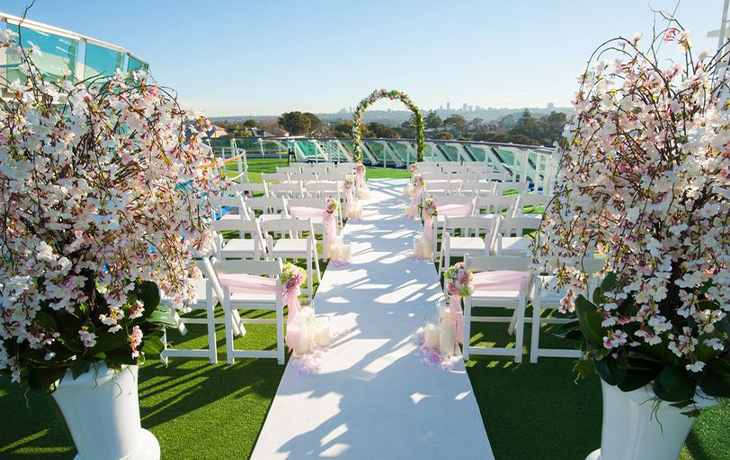 Royal Caribbean weddings
Whether you envisage an on-board ceremony or a destination wedding, Royal Caribbean's romantic wedding packages have got you covered. Their Royal Romance Wedding Specialists can help you plan every detail of the perfect wedding day you have in mind.
Choose from a Paradise Shipboard ceremony, offering everything you need for a simple, elegant on-board wedding; or a Paradise Destination ceremony, which allows you to choose the ultimate exotic backdrop for your day – there's a range of beautiful destinations available. You can also choose to be married while your ship sails the high seas with a Royal Romance At Sea package, providing a uniquely romantic setting for your special day.
Whichever ceremony you choose can be completed with a Royal Reception. Celebrate your just-made vows in style with a formal wedding luncheon, or a lunch or hors d'ouevres buffet with bar service. Put the finishing touches on your day with optional extras such as professional photography/videography, entertainment, or special wedding cake customisations.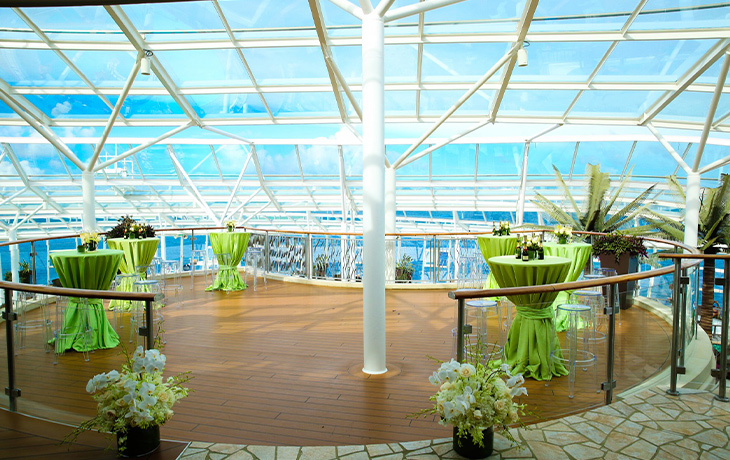 Celebrity Cruises weddings
Celebrity Cruises are another great option for couples wishing to be married at sea or in a breathtaking foreign destination. With options to customise everything from reception entertainment and floral decorations to canapes and wedding favours, Celebrity's wedding packages will ensure the day is everything you imagined and more.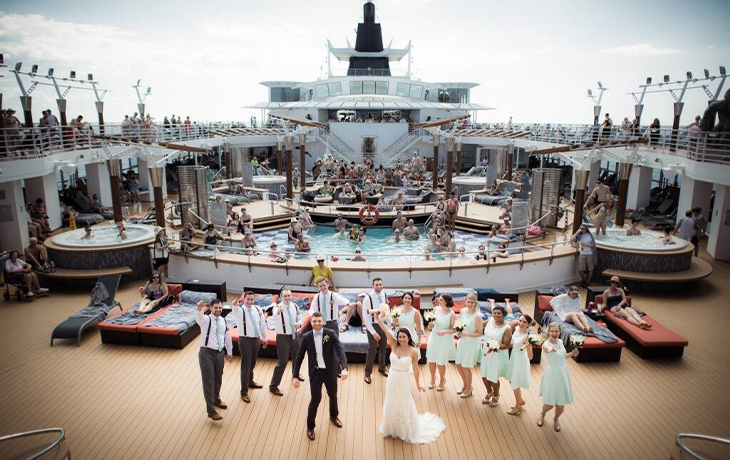 ---
Author: Alison Campbell
Post Date: 8th September 2020
---
Categories: Cruising