Cruise Ship Cuisine: Best Asian Restaurants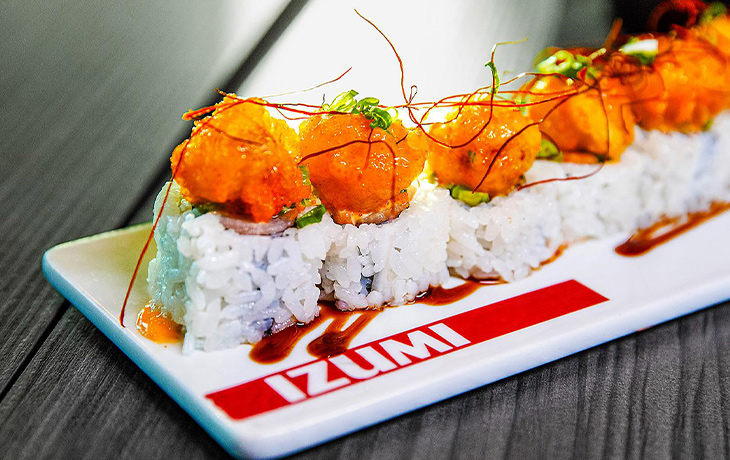 Asian food is another favourite cruise cuisine, with plenty of amazing options from the Orient available on different cruise lines. Take a look below at some of the best venues for Asian dining on a cruise.
P&O Australia – Dragon Lady
The flavours of Asia abound on P&O Cruises, with an amazing Asian restaurant.
Aboard the Pacific Aria, Pacific Explorer and the Pacific Adventure you'll find the exquisitely exotic Dragon Lady. Boasting elegant décor and a sultry, intimate atmosphere, Dragon Lady offers a range of delicious dishes inspired by Chinese, Thai, Indian and Japanese cuisine.
There is no additional charge to dine at the Dragon Lady restuarant. It is included in your cruise fare.
Click here to view the sample Dragon Lady menu.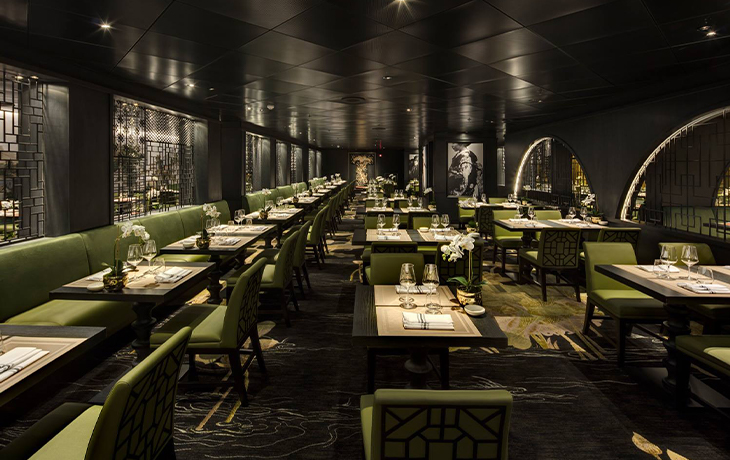 Celebrity Cruises – Silk Harvest
The first Asian eatery in the Celebrity Cruises fleet, Silk Harvest is a delicious addition to the line's specialty restaurants. The vibrant décor, hospitable staff and laid-back atmosphere of the restaurant make it a welcoming place to enjoy a meal – and that's not even to mention the food!
Combining dishes and flavours from Chinese, Japanese, Thai and Vietnamese cuisine, Silk Harvest offers something for all the family. Think share plates of Kung Pao chicken and duck red curry, dessert infused with Asian elements like coconut milk and caramelised banana, and shots of fine sake to finish it all off.
Click here to view the sample Silk Harvest menu.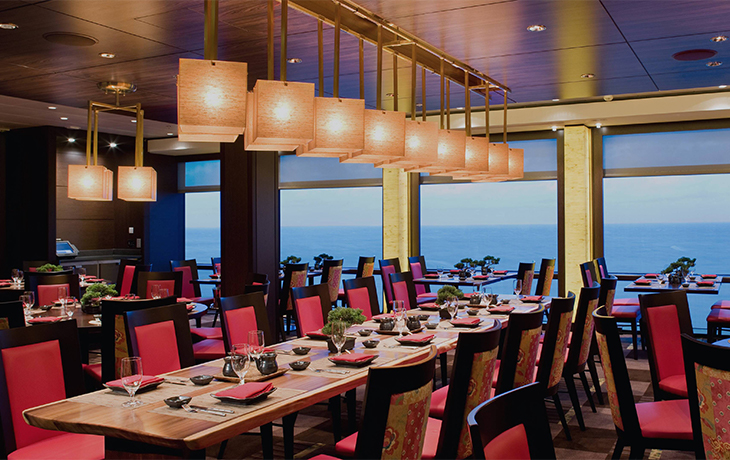 Royal Caribbean – Izumi
Royal Caribbean passengers, you're in for a treat with the gorgeous Asian eatery, Izumi (see image below). With an inspired menu from head chef and Japanese culinary whiz, Travis Kamiyama, Izumi offers guests an exotic range of made-to-order Asian-inspired dishes. Lovers of seafood and Asian cuisine will find everything from sizzling ishiyake (hot rock dishes) to carpaccio, soup and sashimi.
Click here to view the sample Izumi menu.
But that's not all! For a unique and elegant Asian dining experience, Royal Caribbean cruisers should also check out Silk, a complimentary dining venue. With a huge menu full of the flavours of China, Japan, Thailand, Vietnam and India, you could eat a different (and equally delicious) Asian meal here every night. (Hint: Silk also serves a delicious range of Asian-inspired cocktails.)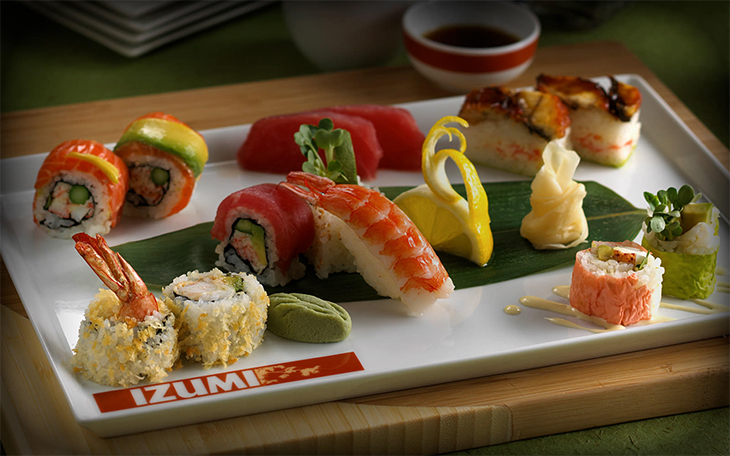 Princess Cruises – Kai Sushi
What would Asian dining be without that ever-popular staple: sushi? If it's a traditional sushi bar you're after, look no further than Kai Sushi on Princess Cruises! Available aboard more Princess Cruises ships, Kai Sushi offers an elegant restaurant experience as well as bar seating, where you can watch delicacies being prepared right before your eyes.
There's a wide and delicious range of sushi, sashimi and udon available, so take a look at Kai Sushi's sample menu below and start planning your raw-fish feast.
Click here to view the sample Kai Sushi menu.
Carnival Cruises – Bonsai Sushi
All aboard the sushi train again (or should that be sushi ship?)! All Carnival Cruises ships feature Bonsai Sushi (see image below), the perfect spot for a takeaway snack or a sit-down meal. As well as a delectable range of sushi and seafood, Bonsai also offers soups, sides, sakés and desserts.
Click here to view the sample Bonsai Sushi menu.
---
Author: Sophie Anderson
Post Date: 7th March 2016
---
Categories: Cruising
Tags: Food