Cruise Guide to Rome, Italy
If you're lucky enough to call the Eternal City your stopover location on your summer Mediterranean cruise this year, then there are some incredible attractions you absolutely must see. Whether you're an architectural nut or a lover of fine foods, there is plenty to do in Rome, even if you only have the day! With its ancient ruins, incredible people and fantastic food, Rome is a city that genuinely will take your cruise from Rome to a new level, whether you're departing the old city, or docking in it.
Cruises departing from Rome (Civitavecchia)
As you might have already guessed, the city of Rome is located inland, and so of course does not have a cruise port.  Civitavecchia is the nearest cruise port to Rome, and is where all the major cruise ships depart from. Civitavecchia is located 68 Kilometres away from the centre of Rome, but is easily accessible by a range of transport options. Many cruise lines will offer transfers from Rome to the cruise port in Civitavecchia. If you are making your own way to cruise terminal, there is a train service that operates 3 times every hour which cost 5 Euros per passenger, with trip taking about 50 minutes to complete.
All the major cruise lines include cruises from Rome (Civitavecchia), including Royal Caribbean (Voyager of the Seas), Celebrity Cruises (Celebrity Edge), and Azamara Club Cruises (Azamara Journey).
Things to see and do in Rome
Whether you're in love with pasta or looking to educate yourself on all of the incredible ruins, there are 10 top attractions you absolutely must visit when in Rome. Take a look at our essential Roman travel guide below!
Trevi Fountain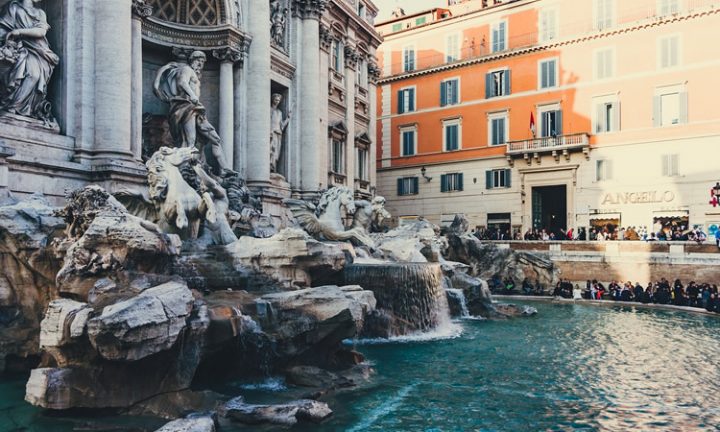 The fountain is one of the most meticulously designed tourist attractions in Rome and is without a doubt, an attraction that you all have to see. Be sure to bring a few coins with you to toss into the fountain for some good luck! You're also in the thick of it at the Trevi fountain as there are hundreds of street performers and souvenir sellers in the area, so getting a few decorations for friends and family back home from Rome will be easier than ever around the Trevi. We suggest getting here in the early morning for the late evening to avoid the crowds.
The Ancient Ruins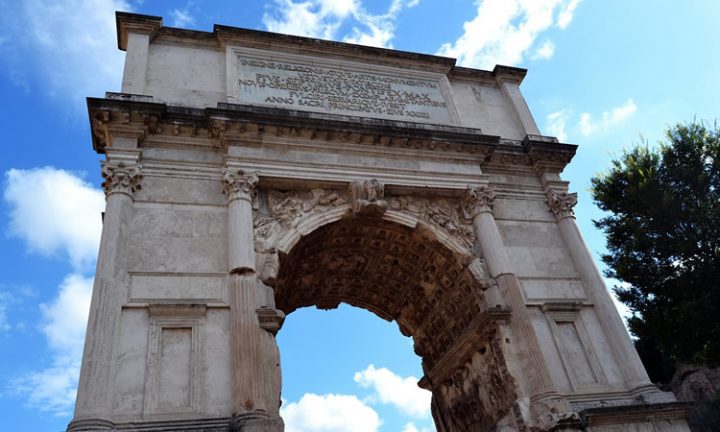 Without a doubt, the first thing on your mind when in Rome, should always be the ancient ruins. There's nowhere else in the developed world where such plentiful, intact ruins still stand, and of course, they must be the first thing you see when you're docked in Rome!
There are plenty of guided tours and self-guided options available, just be sure you're able to get yourself to the Roman Forum, Trajan's Column, and the Arch of Titus. You're going to be mesmerised by these massive masterpieces, and have plenty of chances to take some incredible photos too.
The Colosseum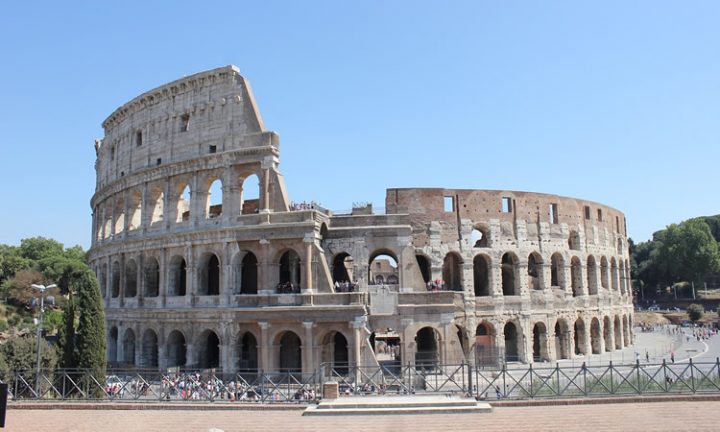 No trip to the ancient Roman city would be complete with a visit to the Colosseum. As the most recognisable landmark in the entire city, you're definitely going to want to make a trip to the Colosseum even if just for some incredible Instagram photos. Keep in mind that lines could be long and the area is quite touristy, so getting to the Colosseum early in the day is highly recommended. Just under 4 million people visit the Colosseum each year, so you're going to be in the thick of it all as far as tourism goes.
Piazza Navona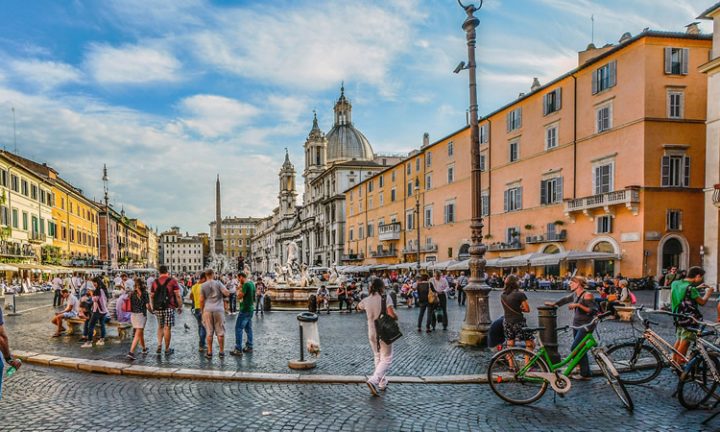 An absolutely beautiful public space in the city that has to be on your Roman to-do list is the Baroque Rome. The area was made famous by hundreds upon hundreds of Hollywood movies and with restaurants bars and shopping everywhere you look it is the ultimate tourist marvel. If you're someone he loves architecture; the area is also incredible for photos and videos of your family and friends as the glistening buildings demand attention throughout the day and into the evening. The Piazza is quite central so making your way to and from the area is going to be completely effortless, even if you're new to the city.
The Vatican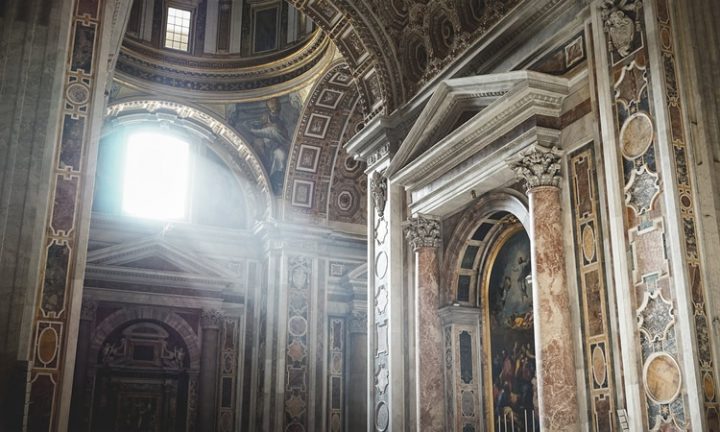 Although you could spend an entire week exploring The Vatican, we suggest sticking to the Vatican Museums and the Sistine Chapel. You will be standing within one of the worlds most famous buildings and surrounded by incredible master paintings, antique statues, and other work; you will find no shortage of pieces to amaze you.
There are plenty of guided tours here so you won't have any trouble getting the most out of your time at the Vatican, however much like the Colosseum, we also recommend booking in advance when you can.
St Peters Basilica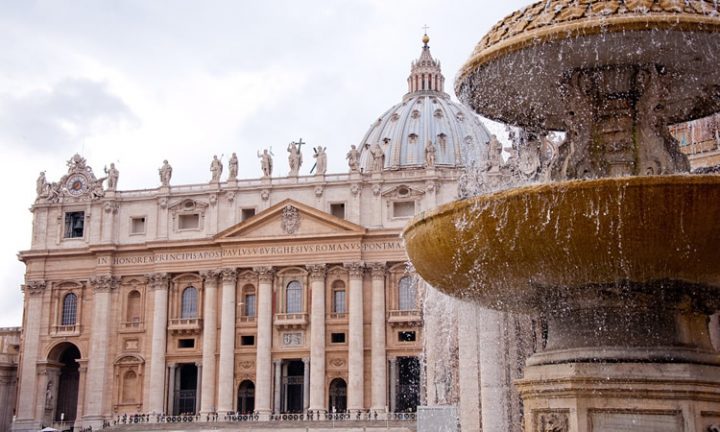 Another incredible tourist attraction that the Roman city offers those who love architecture is the St Peters Basilica. The church is hundreds of years old and the original building was constructed in 349 A.D., making it an ancient miracle. It's also one of the world's largest churches spending an incredible 18,000 square yards, so it might even be a good idea to spend at least a day or half a day here if you can. There is also plenty of artwork here, such as Michelangelo's 'Pieta,' and a myriad of other statues and ancient relics for the art-inclined traveler.
Centro Storico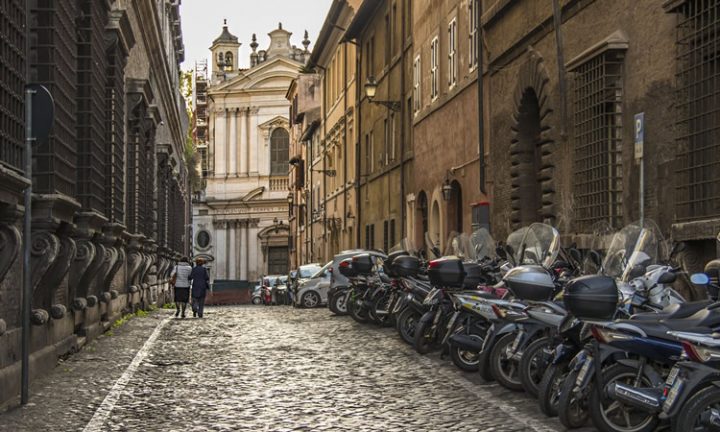 Famous for its cobblestone streets the Centro Storico is one of Romes most renowned shopping streets for both tourists and locals alike. You'll find everything from art boutiques, jewelry and much more here. It's also an incredible location if you're looking for cafes, restaurants and other sweet bites to eat, so if you find yourself a bit peckish by travelling Rome, this should be your first stop. An incredible perk of the Street is that it terminates right by the Colosseum, so getting a snack to eat before visiting the Roman masterpiece is definitely on the cards.
Spanish Steps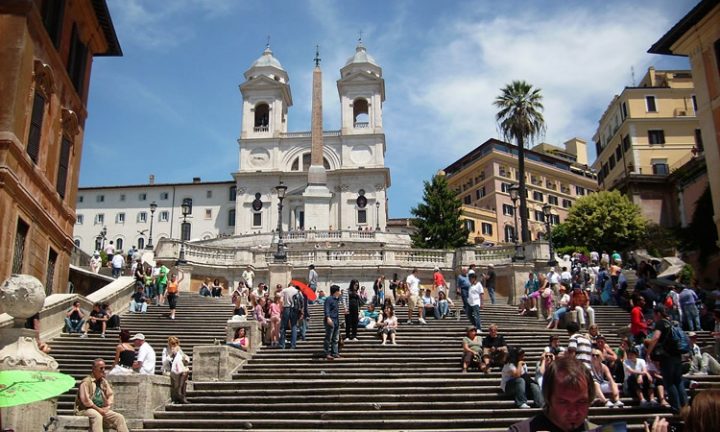 There is also another famous tourist attraction on our list made famous by Hollywood film, and that is the Spanish steps. Sitting perfectly above Rome's shopping street, the Spanish steps are the ideal place to get an incredible view of the city below and also offer prime viewing of the fountains beneath. You'll also be only a few hundred metres from some of the cities best museums, fashion boutiques, and other cultural tourist attractions. It might be a good idea to make the Spanish steps your central location if you're travelling with friends or family, as the steps are incredibly easy to find and also make for an excellent place to sit an unwind after a busy day.
Espresso Caffe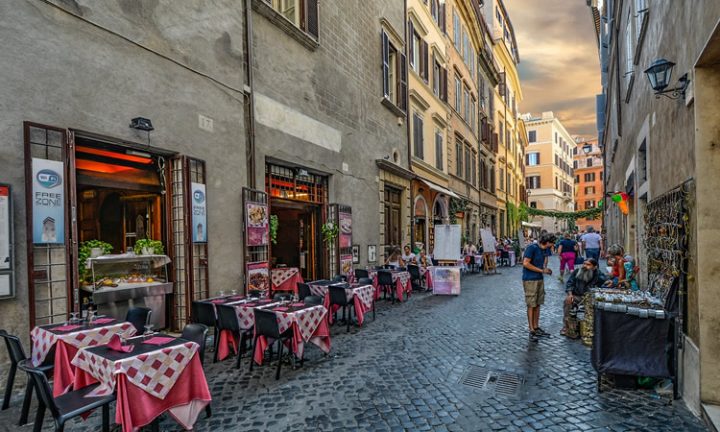 When in Rome, espressos are non-negotiable. Starbucks hasn't taken off here, and fast food coffee is non-existent. Do a quick google or head down from your hotel and you'll find some of the best espressos in the entire world here. However, do your best to not look like a tourist when ordering otherwise you might get a cheap or poorly made brew. The Tazza d'Oro and Caffè Sant'Eustachio are two of the most famous cafe's in Rome for tourists in search of great espresso!
Campo de' Fiori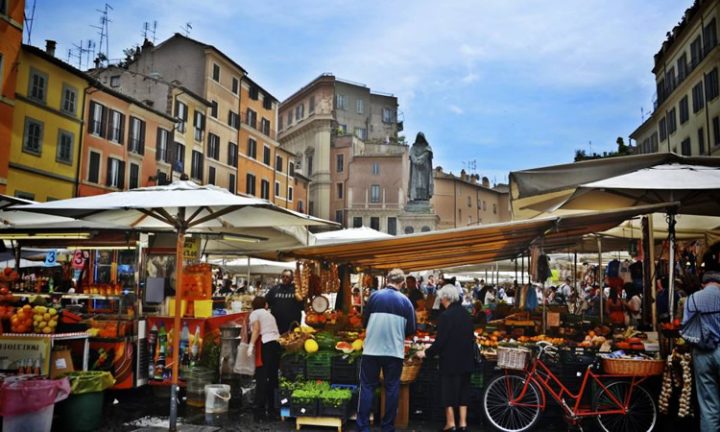 To cap off the list, we suggest heading down to the Campo de' Fiori market for some fresh fruit and vegetables. The market is the ideal place if you're looking to break your binge on incredible Italian street foods and get into a salad or a fresh sandwich. Take anything you buy here back to your hotel or cruise ship, if allowed, and you'll have everything you need to cook a delicious, healthy home-cooked meal in Rome!
---
Author: Sophie Anderson
Post Date: 3rd July 2019
---
Categories: Ports
Tags: Europe , Italy , Mediterranean , Rome