Cruise Guide to Rio De Janeiro, Brazil
Cruise goers who have their stopovers or a departure beginning in South America's capital of fun, Rio, are going to have a complete blast when it's time to take in the city's sites and attractions. There's nothing quite like Rio in that it's perched right on the edge of the rolling mountains.
Rio De Janeiro boasts some of the most outlandish nightlife in the world, and with warm temperatures all year round, you're going to have no trouble keeping warm and having fun well into the evening. The cultural sites are plentiful and art, culture, food, shopping are awesome too! If you're in Rio for any leg of your cruise trip, we have 10 excellent attractions that are easy to get to from the city's cruise dock. RioDeJaneiro.com is the official website of Rio and the best place to find out the latest info about activities that will be own when your cruise ship is in port. If you are looking for the classic "must-see" things to tick off your bucket list while in Rio, here are our favourite selections:
Sugarloaf Mountain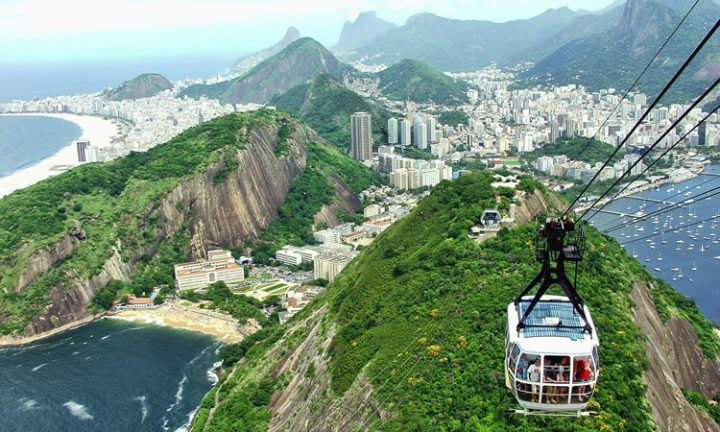 The chances are that once you arrive, you'll already be looking at Sugarloaf Mountain, though we'll add it to our list anyway. Piercing the sky from the sea, the mountain is a site for all in Rio, and with its cable car connections, it works as an excellent viewpoint for everyone in search of a great look at Rio from above. You'll see plenty of wildlife on the mountain, including monkeys, butterflies and much more, so be sure to take your camera. A lot of bottled water might also be a good idea, as the day's in Rio can be quite hot and being out and about on the mountain will leave you parched relatively quickly.
Experience the Night Life in Lapa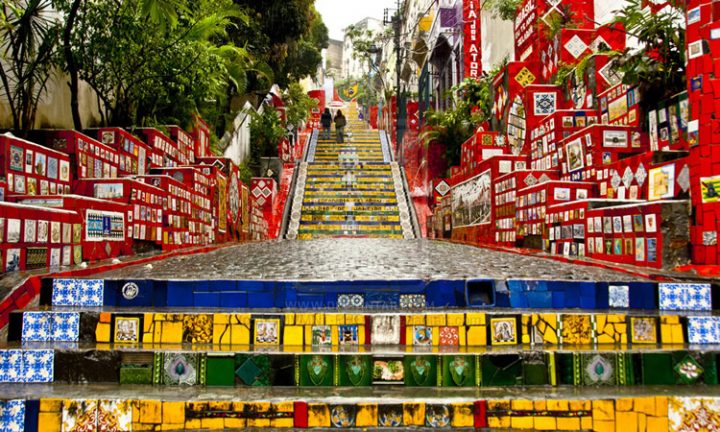 For the party goers, Lapa is going to be your new world wonder. No one parties as well as our South American friends, and in Rio, Lapa is the epicentre of nightlife. There are pubs and bars galore here, and plenty to eat and drink too, so if you're not a heavy drinker or partier, a bite to eat and a walk around the neighbourhood is going to be fantastic also. The area is quite safe when compared to other parts of Rio, though we suggest travelling in groups of two at a minimum.
Take a Hike Up Dois Irmãos
If you have a day or two in Rio, and are an avid adventurer, a hike up the Pride Rock-looking Dois Irmãos mountain should make it into your Rio itinerary. The escarpment is one of the tallest in the city and is by far the best way to get a good look at the city's beautiful Leblon district. Again, plenty of water, appropriate clothing, and a guide might be a good idea here; however, the mountain and the hiking trails are reasonably well-hiked and clear enough for you to get up there all on your own or with a friend.
Copacabana Beach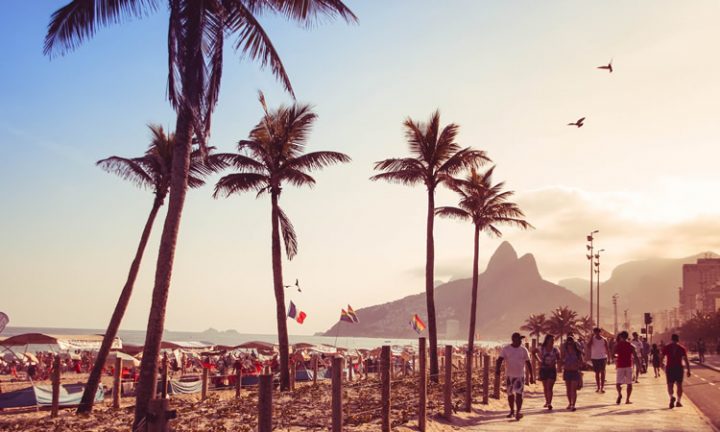 You'll have genuinely wasted some of your time in Rio if you haven't hit the beach! The city is home to some of the longest, whitest beaches in all of South America and the world, so if you're on the lookout for a truly 'Rio' Instagram photo, the beaches are your best bet. We suggest heading down to Leblon Beach and making your way down to Copacabana Beach or vice versa, depending on where you're staying. These incredible beaches are lined with stores, hotels and bars, so you'll have no shortage of fun here.
Maracanã Stadium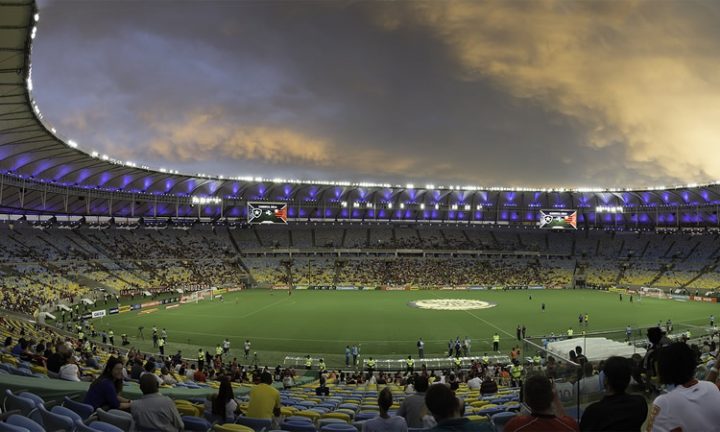 For both sports fans and architecture lovers, the Maracanã stadium is going to be an unimaginable site for you! The stadium is the very same that held the 2014 Fifa World Cup and also the 2016 Olympic Games! It's a giant stadium, and its immense size is magnetic, you're simply drawn to it. The stadium still holds matches, so be sure to check if your cruise dates sync up with any games and you'll be able to make a booking and sit in on one or two!
Christ the Redeemer statue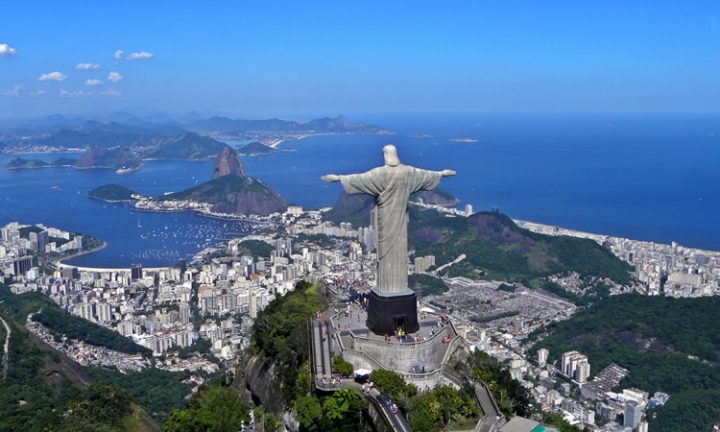 One of the most famous sites Rio has to offer is the world heritage listed Christ the Redeemer sitting atop Corcovado Mountain at 2,300 feet. The statue looks over the city with its arms spread and being connected to the town below by a twisty one-way road, you're able to find your way up here pretty easily. With more than 2 million visitors a year, the statue is quite busy whenever you take the time to look at it, however, the best time is early morning. If you want a sunset view over Rio, early evenings are also a good idea, though be prepared to share with thousands of others.
Jardim Botânico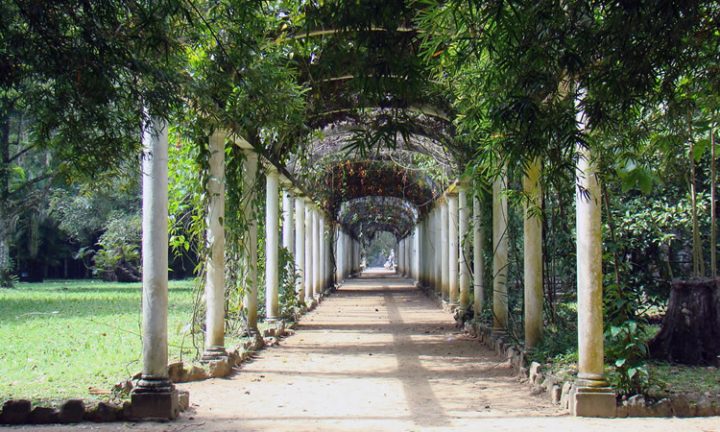 For cruise-goers who a keen to see a little of Brazil's native flora, the botanic gardens just outside the city limits are your best bet. The botanic gardens are absolutely massive, spread over more than 300 acres and if you're not from South America, the species of plants are going to be some of the most exotic and strange that you've ever seen. We suggest you plan to spend a whole day here, or at least 4 to 5 hours otherwise you might miss out on a few of the best parts! There's a cafe and lunch space on site, so snacks, drinks, and other nibbles will be moments walk away.
Barra da Tijuca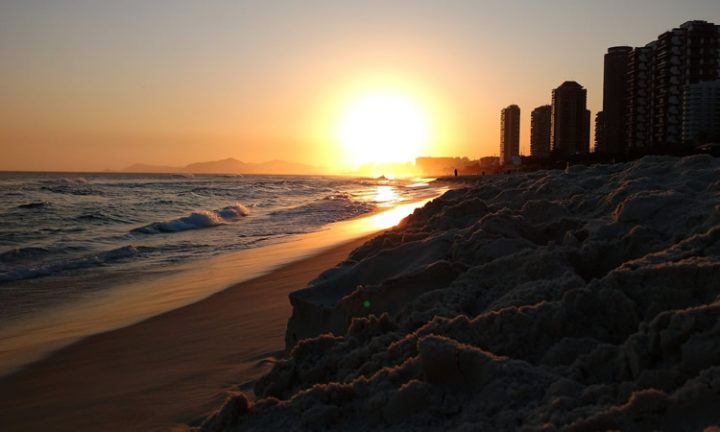 This attraction is for those who love the beach, and also love to shop! Barra da Tijuca is a magical 11-mile beach that backs on to the high-rise apartments and hotels overlooking the water; however, there's also one of Rio's biggest malls here too. You're free to tan, swim and build sand castles by the sea, and then shop until you drop just inside the mall. You might even find a windsurfing crew or surf school here to spice up your trip to the beach.
Ilha Fiscal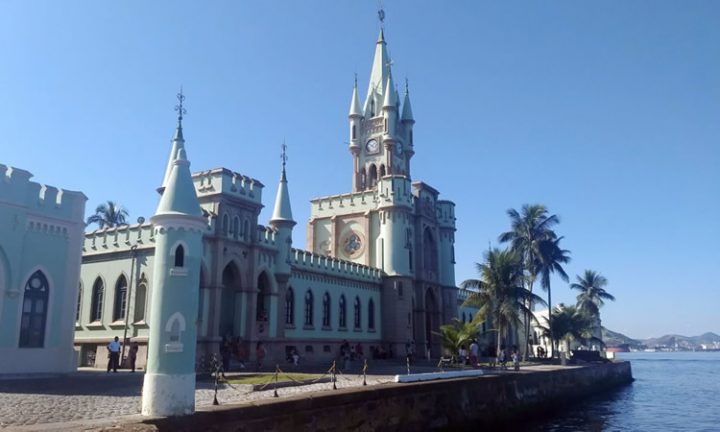 Staying at sea and within city limits, you'll find Ilha Fiscal sitting calmly in the city's bay. The castle is brilliantly designed, vast and also quite secluded and relaxing for anyone who'd like to head out here for a few photos and a look into Rio's history. The castle was built in 1889 and has stood firm ever since. A roadway now connects the island, so walking, scooting or taking a taxi here won't be an issue.
Santa Teresa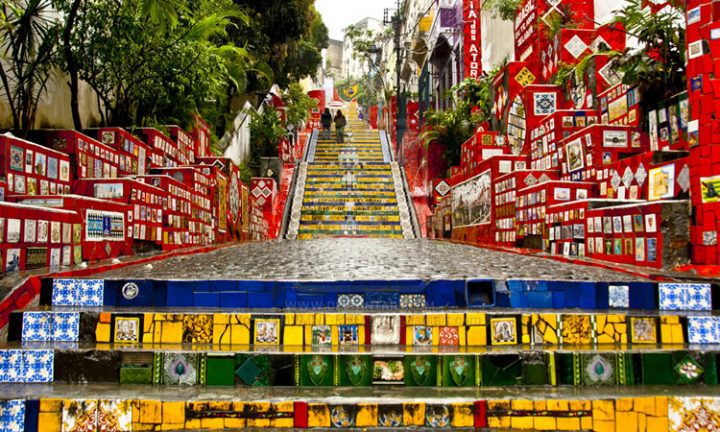 Last on our list is the bohemian escape of Santa Teresa standing on one of the city's hillsides. It's enchanting, filled with many small laneways and corner stores and the kind spirited locals are happy to help you find anything if you ask. Explore the art galleries, local artwork, and street life. It's one of the most relaxing areas in the city, and the perfect place to start your cruise, or unwind after you've docked in Rio for your flight home.
---
More Information: to learn more please get in touch with us via:
Email: sales@cruiseagency.com.au
Phone: 1300 369 806
---
Categories: Ports
Tags: Brazil , Rio De Janeiro