Cruise Guide to New York, USA
As the self-proclaimed centre of the universe, New York City is going to be the ultimate attraction hub for anyone ending their cruise here, or departing from the city. Home to over 8 million people, the city is packed to the rafters with entertaining things to do that extend far beyond just shopping and taking photos of the ever-growing skyline.
If you're looking for some of the most incredible New York City attractions we have a brilliant list and a brief guide for you below. Remember, just because your cruise may have ended doesn't mean the fun has! With our guide to the best attractions in New York City, you'll be having an unforgettable time that is the ultimate way to start your cruise or end it. For a full run down for what to see and do in New York, take a look at NYC GO which is official guide to New York City put out by the city itself. There are so many things to take in when visiting New York, but if your time is short then here are our picks of sights not to miss:
Central Park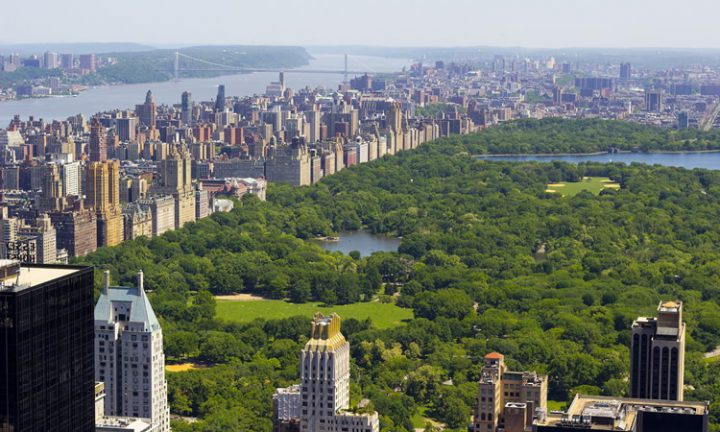 If you've decided to take us up on our suggestion of visiting some of the incredible architecture and the city, you'll have found yourself in Central Park at least once throughout the day. The park is one of the most prominent urban green spaces in the entire world, plus being filled with skate parks, lakes and plenty of landmark building such as the Metropolitan Museum of Art, you'll have plenty of fun all day in Central Park. There are also a myriad of excellent photography locations here, so if you're looking for a view of the city skyline or a place to take some spectacular holiday photos, Central Park is the place to do it.
Museum of Natural History
If you've done any research on New York, you'll have spotted the brilliant Museum of Natural History that's made its impression in countless Hollywood movies. Not only is the museum's architectural style an attraction in itself, what the museum has on offer is unrivalled by any other on the planet. You'll find everything from dinosaur bones here through to plenty of artefacts dating back thousands of years, and there's also the famous biome exhibits. If you're travelling with children or just an avid learner, there is nothing that will beat the Museum of Natural History when going to New York City.
High-rise Exploring
Although this isn't typically an attraction, there is nowhere else in the world so densely packed with high-rises than Manhattan Island. Not only are there thousands of skyscrapers to choose from, but there are some of the tallest, slimmest, and most luxurious in the world standing tall in New York. We suggest taking in the city's architecture either with a group, or going out on your own. Whatever you choose, do not forget to see the incredible 432 Park Avenue, the famous Empire State Building and One World Trade Center. An honourable mention are all of the skyscrapers standing on Billionaires Row on West 57th Street, just off Central Park, where you'll find some of the thinnest and tallest buildings in all of the USA.
Statue of Liberty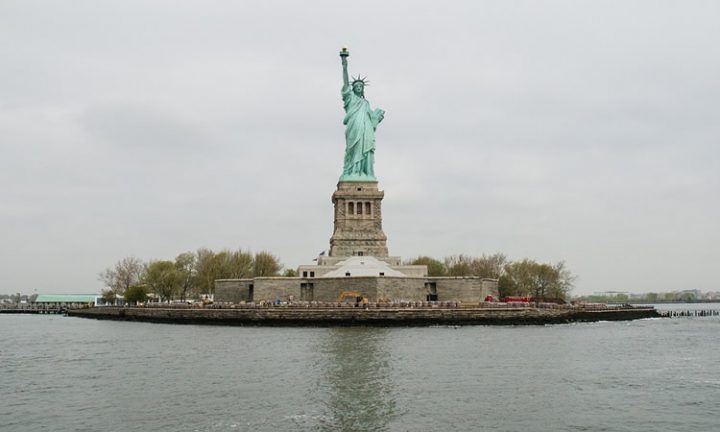 A rather tricky attraction to get to on our list is the Statue of Liberty. You'll need to catch a ferry or book yourself in on a guided to make your way out to the island, though once you do, you'll find yourself standing on one of the most famous landmarks in the world. Be sure to book early and spare a few hours to get out to the Statue as it might take a little while longer than the other attractions on our list.
Met Museum of Art
With an art collection rivalling that of Paris, the Metropolitan Museum of Art is the epicentre of the art world. The museum holds thousands of pieces of art and happily accommodates more than 6 million visitors every year! The entry here is cheap at $25 and with mild crowds, you won't be stuck standing in lines that are too long, most people disperse reasonably quickly also. We suggest keeping at least 2 to 4 hours spare for the Met simply because of its size!
Empire State Building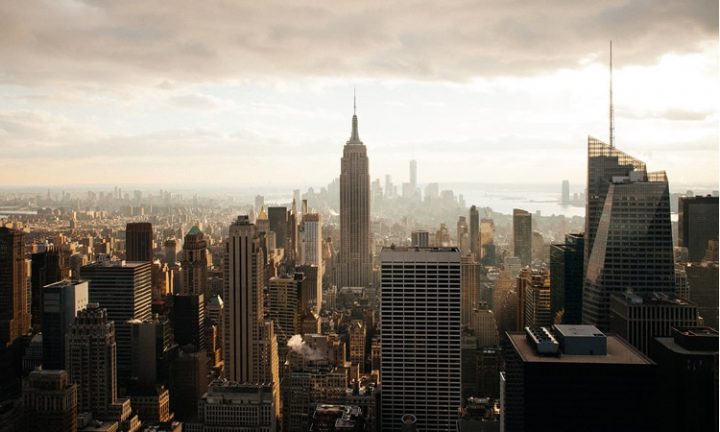 For the best view of New York City, there's only one site you need to visit, and that's the Empire State Building. Standing over 100 stories, the tower is absolutely massive, even by New York standards, and with an observation deck on the 86th and 102nd floor, you're going to see far and wide over New York. Lines can get incredibly long here, and multi-hour wait times aren't uncommon, so we suggest getting in as early as you can. One other thing to keep in mind is that entrance fees are quite pricey with the cheapest being US$86 and most expensive hitting a whopping US$460.
High Line
As an incredible replacement to the awful, dated train tracks of yesteryear, the New York council has reinvigorated the neighbourhood of Chelsea with the High Line. A sprawling sky platform pathway filled with trees, and park spaces resting 30 feet above the road below. You're going to want to head to the High Line before your cruise to get plenty of artsy shots of yourself between the city's taxi-filled streets and high-rises. It's one of the best attractions in town as far as views go, and it's totally free! We certainly recommend buying lunch or a coffee and wandering along the High Line if the weather accommodates.
Times Square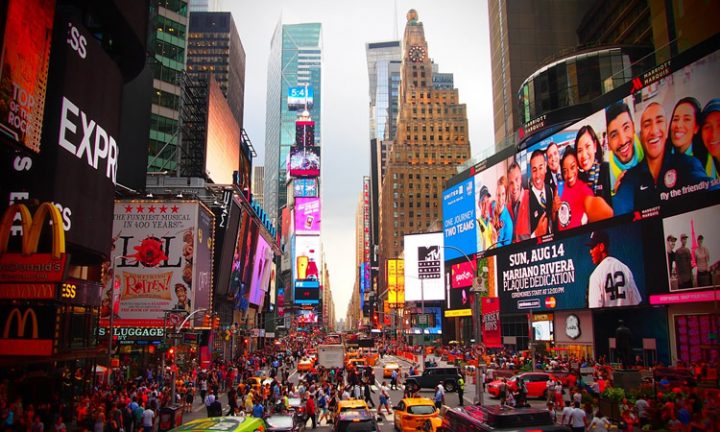 A visit to the big apple would not be complete without a walk through Times Square. If you have a spare hour or so, in the evening mainly, get on down to Times Square and be prepared to feel as though you're stepping foot on to a movie set. The thousands of people here a night make the atmosphere electric, and all of the advertisements, street performers and incredible stores mean you're going to be kept entertained no matter how long you're there for. Keep in mind that no matter how much of a people watcher you are, the crowds might get a little too hectic to handle, so having other plans is a good idea as well, in case you need to leave early.
Little Italy
Neglected from far too many tourist itineraries is a visit to Little Italy in the city's Lower district. Here you'll find some authentic American-Italian bakeries, souvenirs and a tonne more. The area is featured in more movies than you can name, so a photo amongst the Tenement buildings on Mulberry Street with the Empire State Building in the background is a can-do here! We also suggest dinner in Little Italy, or at least an afternoon snack before making your way to your next destination as the neighbourhood has some of the most delectable food in all of Manhattan.
Brooklyn Bridge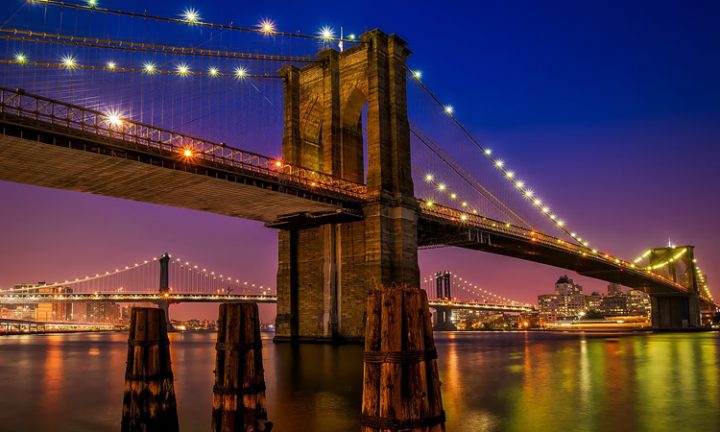 Last up is a walk along Brooklyn Bridge in Manhattan's south. The bridge connects the city to Brooklyn, of course, and is one of the most famous landmarks in all of New York. You'll be free to circle the bridge to walk back in Manhattan, though we certainly suggest making the stroll into Brooklyn and taking in the Millennial vibe. If Instagram-friendly architecture and vibes are your thing, there's nothing that beats Brooklyn's industrial buildings and Dumbo district, so charge your phone and get down there.
---
Author: Sophie Anderson
Post Date: 3rd July 2019
---
Categories: Ports