Cruise guide to Mykonos, Greece
One of the most famous of all the Greek Islands, Mykonos is a popular Mediterranean cruise destination thanks to its nightlife, beaches and picturesque villages. Also known as the Island of Winds, Mykonos is known as a gay-friendly destination and is quite accommodating toward the LGBT community. When you visit Mykonos as part of your cruise holiday, you can visit one of the many world-famous nightclubs, simply laze about on the beach, or explore the island and witness its world-renowned architecture.
Facts about Mykonos
On the island of Mykonos, there are more than 600 churches and chapels despite its size. The island was named after its first rule, who it is believed was a direct descendent of Apollo. Also, according to legend, a legendary fight between god Olympus and Zeus broke out here. Another impressive fact about Mykonos given its size is that the island boasts more than 40 beaches, and as many as 300 days of sunlight and mild weather in a year. Also, Mykonos is home to two of the world's top 20 nightclubs.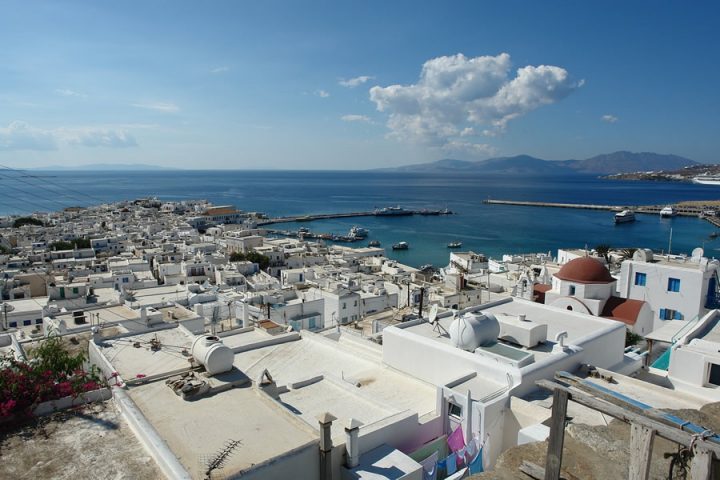 Cruises departing from Mykonos
Three major operators, being Princess Cruises, Royal Caribbean Cruises and Celebrity Cruises offer cruise holidays that include Mykonos. Princess Cruises depart from either Barcelona or Rome and their cruise holidays range from 7 to 21 nights. Royal Caribbean also departs from Barcelona and Rome and cruise lengths also vary from 7 to 21 nights. Finally, Celebrity Cruises only depart from Rome and cruise their programmes are either 10 or 11 days in length. Overall, there are plenty of options to choose from if you want to include Mykonos as part of your cruise holiday.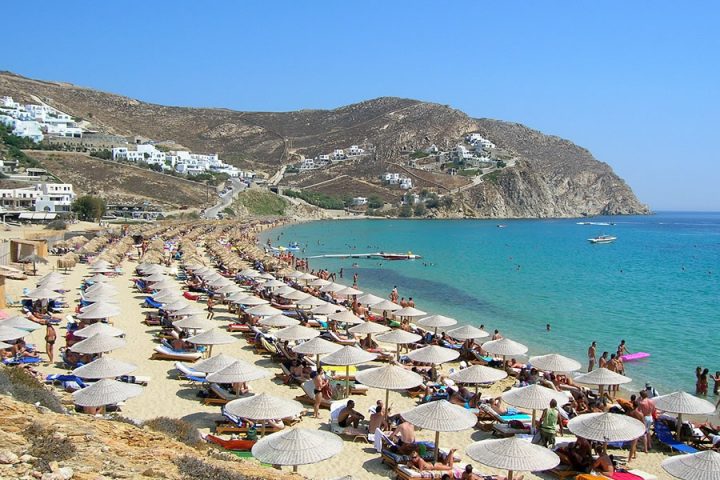 Things to see and do in Mykonos
Mykonos Town (Chora)
Some of the most famous pictures of Mykonos are of its capital city, Chora. Also known as Mykonos Town, Chora is mostly made up of narrow streets that wind between its famous white-washed buildings with vibrant blue doors, balconies and windows. Here you can wander through the maze of alleyways where you will come across boutique restaurants and bars. Make sure you stop by for a refreshing drink or perhaps to sample some authentic local cuisine. Also, don't forget to bring your camera to such a picturesque location.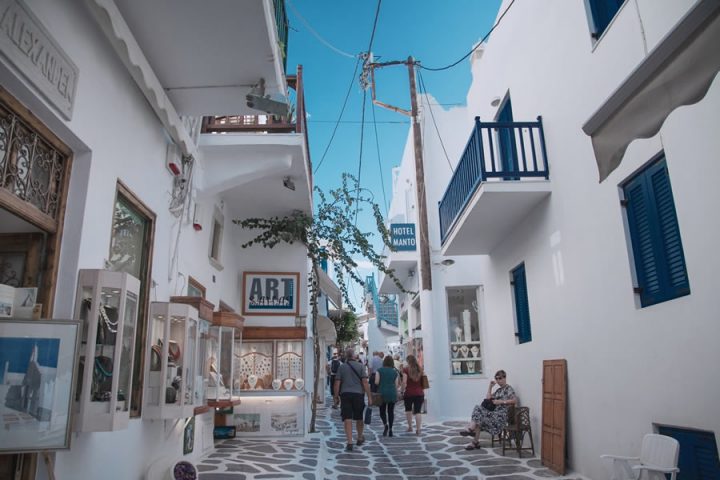 Party at Tropicana
If you're cruise ship is taking you to Mykonos then visiting Tropicana is definitely a must-do activity. One of the world's most famous nightclubs, Tropicana hosts memorable parties, with world's best DJs almost always performing here. Tropicana functions as both a beach bar and a nightclub. During the day, you can head to the restaurant, sip on a drink from the comfort of the sunbeds on Paradise Beach, which serves as the nightclub's front yard, or swim in one of the club's two swimming pools. Most parties at Tropicana go on until the early morning, so be prepared for a big night out.
Visit the famous 16th-century windmills
One of the most iconic sites on this Cycladic island, Mykonos' 16th-century windmills are among the most photographed locations on the entire island. Situated atop a hill nearby Chora, the windmills can be seen from just about any point in the island's capital. Venetians begun building the windmills during the 16th century, though construction continued into the 20th. At the time, the island's inhabitants used the windmills to mill wheat, and this formed their primary source of income. Each windmill is almost identical, and all are round in shape, are coloured white, have a pointed top and feature small windows. One of the windmills has also been turned into a museum.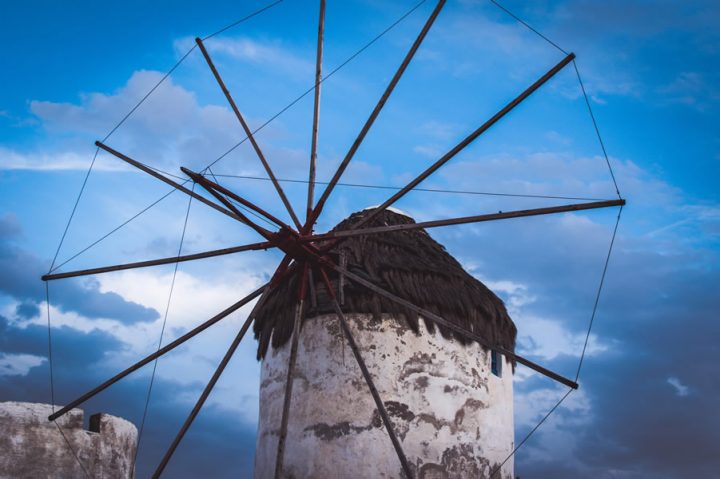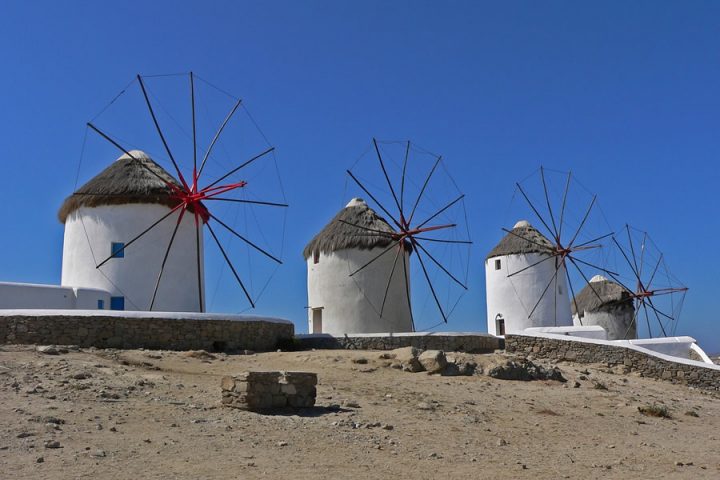 Church of Panagia Paraportiani
If you're a history buff then you should visit the the Church of Panagia Paraportiani. Dating back to 1425, Panagia Paraportiani represents one of the oldest and most significant historic sites on the island of Mykonos. This church actually consists of five separate churches, each built on top of one another. Agios Anargyros is the oldest and it was built during the 15th century. The remainder of the churches were constructed during the 16th and 17th centuries, which is when Panagia Paraportiani was finally complete. Overall, renovations lasted until 1920 and since then the church has remained in its current state.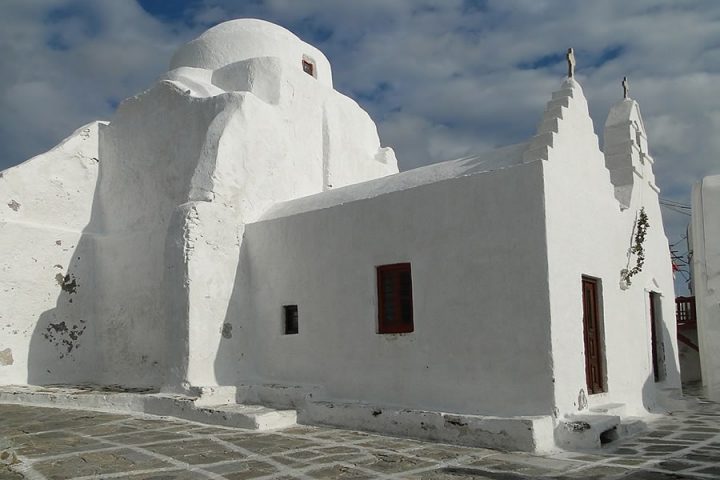 Explore the Ancient City of Delos
If you've got the time then a trip to Delos is a must do activity during your cruise holiday to Mykonos. The small island represents a significant part of Greece's history. Ferries travel to Delos once per day in the morning and return to Mykonos during the early- or mid-afternoon. According to Greek Mythology, Delos is the birthplace of Apollo and Artemis. Here you may find statues, temples and other ancient ruins that were unearthed during the late 1800s. The island serves as an open-air museum and some of the most significant exhibits here include the ancient mosaics, stone lions and columns of the House of Dionysus.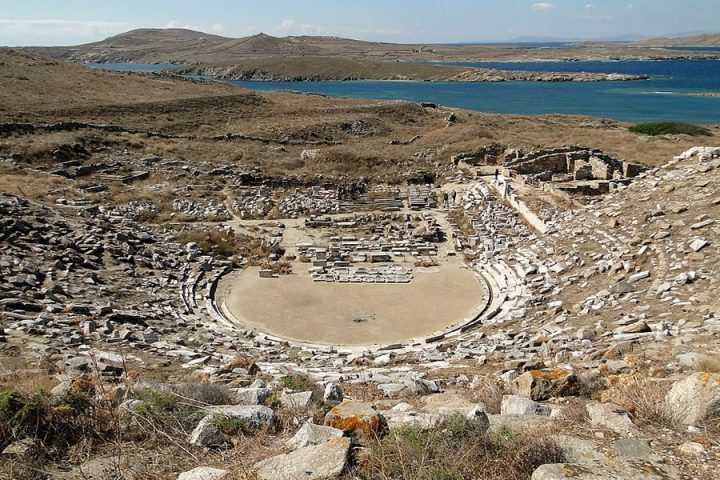 Paradise House Reef
Experience the underwater world of Mykonos during your cruise holiday and try snorkelling in the island's famous reef. Here you can discover and identify local marine life with the assistance of professional guides, including sea bream, sponges, rainbow wrasses, parrotfish, colourful wrasse, scorpion fish, nudibranchs, barracuda, octopus, starfish moray eels and more. This guided snorkelling tour is suitable for participants of all ages and snorkel gear is included. Upon your return to from the reef, the entire island of Mykonos will serve as a backdrop, providing a window for picturesque sightseeing.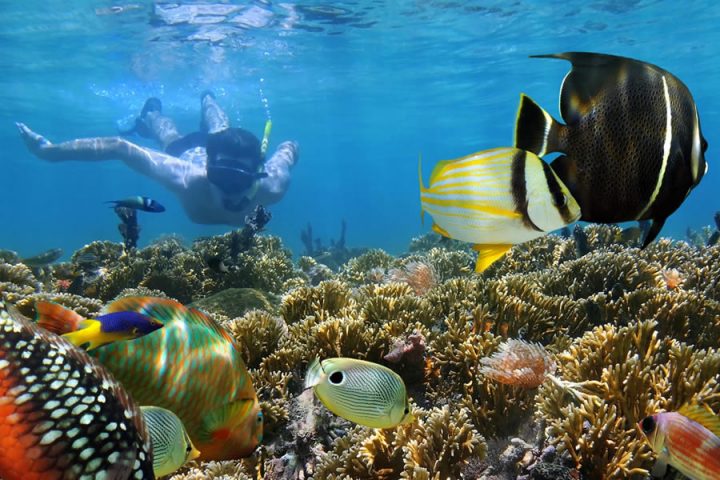 Sample some authentic local specialties
Like most other Greek island, Mykonos has a few specialty dishes that it can call its own. So, if you're a food lover, make sure you treat your tastebuds to some authentic local cuisine when your cruise ship takes you to Mykonos. Some notable dishes include, kopanisti, ksinotira and louza. kopanasti is a spicy cheese with an aromatic taste. ksinotira is an appetizer as well as a local favourite. Finally, louza is a dish made from spiced and cooked pork. If this is you're only stop in Greece during your cruise then you can find common Greek dishes such as souvlaki and meze as well.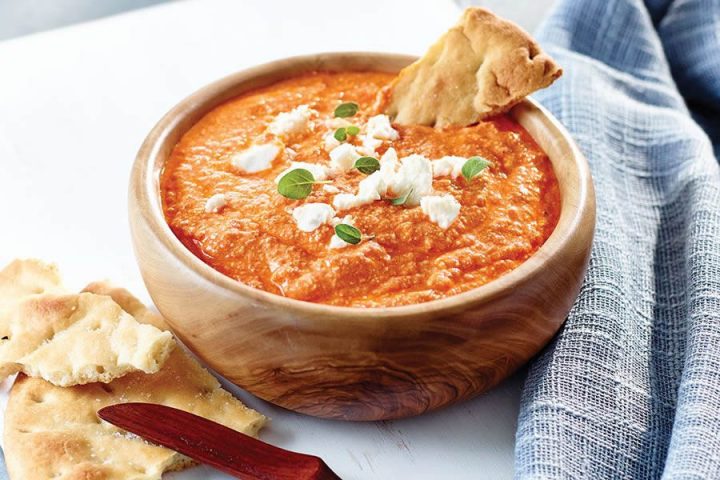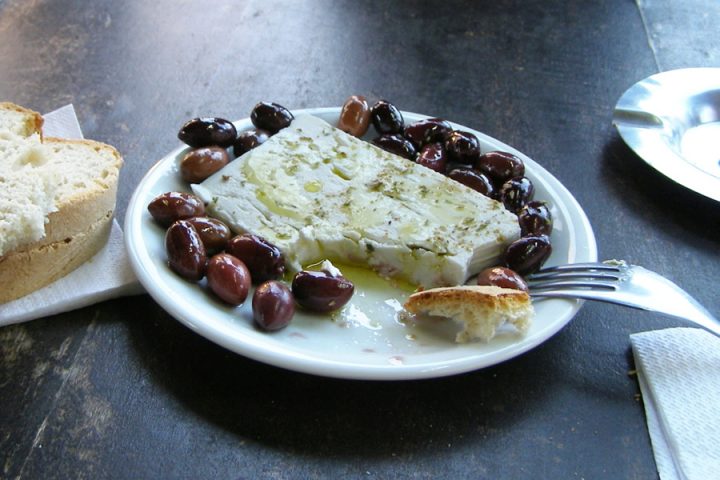 ---
Author: Sophie Anderson
Post Date: 28th December 2019
---
Categories: Ports
Tags: Europe , Greece , Mediterranean , Mykonos