Cruise guide to Adelaide, Australia
Adelaide is an Australian coastal city, making it one of the popular cruise destinations in Australia. A compact city which you can explore by foot, Adelaide is known for its churches and parklands. Some of Adelaide's other main attractions include Hindley Street, the Adelaide Gaol, as well as its city beaches. If you're after a refreshing drink or a bite then you can find many pubs and restaurants in the city centre, where you can meet friendly locals who enjoy a drink after a hard day's work. Overall, Adelaide boasts a relaxed atmosphere and is a great place to explore no matter if your cruise holiday starts here, has a port stopover here, or ends here.
Facts about Adelaide
Adelaide is Australia's fifth-most populous city, though it was previously the third-most populous prior to colonisation. Founded in 1886, Adelaide was populated by wealthy settlers unlike many other Australian cities. In fact, it was the Britain's only free-settled province in Australia at the time, with the likes of Sydney and Melbourne being settled by convicts. Adelaide has also earned itself the nickname 'the 20-minutes city', as it rarely takes any longer to get from point a to point b. Finally, Adelaide is one of Australia's most forward-thinking cities. It was the first to give women the right to vote, eliminate both racial and sexual discrimination, and recognise aboriginal land rights.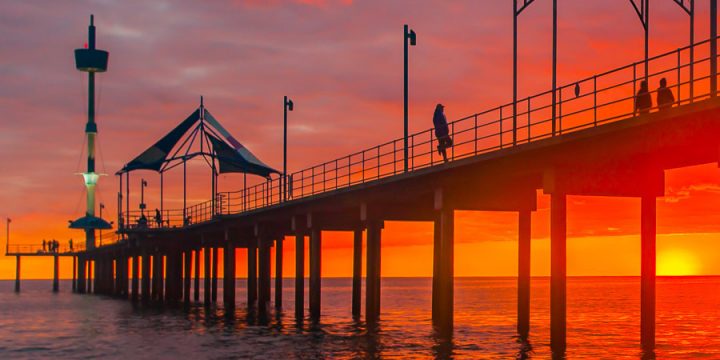 Cruise departures from Adelaide
There's plenty to choose from in terms of cruises depariting from Adelaide. Some of the major operators during Australia's cruise season include P&O Australia, Cunard Cruise Line and Princess Cruises. Cruise durations vary and can be short cruises from Adelaide with as little as two nights, extending all the way up to cruise itineraries with an epic 55 nights. These short (Sampler) cruises are offered by all three of the above mentioned cruise lines, and include both round-trip departures from Adelaide, as well as one-way cruise itineraries from Adelaide to Melbourne. There are also a good selection of longer cruises operating out of Adelaide – these are mainly offered by Princess Cruises, and will take you to many of the world's exotic destinations, including Phuket, Colombo, Zanzibar and Seychelles just to name a few. Overall, there are a wide range of options that are available and include Adelaide as part of their trip.
Things to see and do in Adelaide
There's plenty to see and do in Australia's cosmopolitan city to keep you occupied while you're enjoying your cruise holiday. We've outlined some of our favourite places below.
The Churches
Adelaide is sometimes referred to as the "city of churches", and it's no wonder with a church or cathedral popping up behind just about every corner you turn. Most date back to the 19th century and will surely catch your eye as you explore the city. Some of the city's most renowned religious buildings include St. Peter's Cathedral, and the St. Francis Xavier Cathedral and altogether there are 19 notable churches located in or around the CBD. Some of Adelaide's churches offer guided tours and have gift shops you can visit. The highlight of churches is definitely their exquisite charm and distinct architecture. So, if you're up for a leisurely stroll through Adelaide while your cruise ship makes port then don't skip on the city's churches.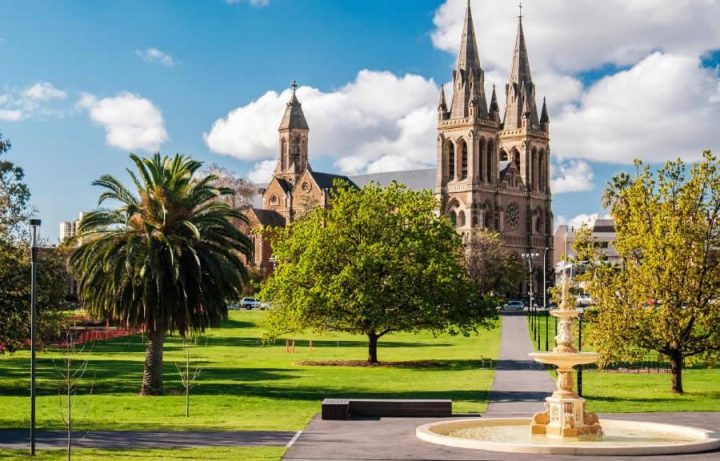 Hindley Street
If you're after a bite or something to drink then head to Hindley Street. This is one of the most significant streets in Adelaide, as it was one of the first to be built. It started off as a centre for trade and finance, and was even the site of the first meeting of the Adelaide City Council. During the early 1900's, pubs, restaurants and cafes made their way onto Hindley Street and things really kicked up a gear from the 1990s onwards when more bars and clubs started popping up. So, if you're staying here overnight then Hindley Street is the perfect place for a night out in Adelaide.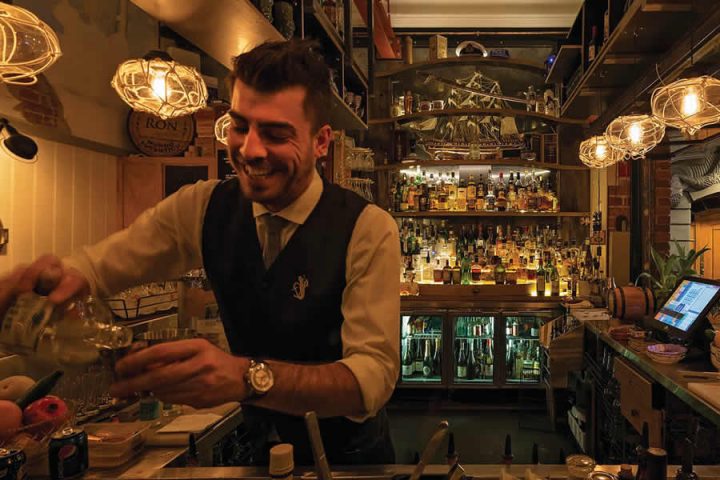 Adelaide Gaol
If you're a history buff then take a trip back in time and visit on of the oldest buildings in all of South Australia, Adelaide Gaol. Though convicts never originally settled in Adelaide, the need for a prison arose during the late 1830s and as a result Adelaide Gaol was opened in 1841. The prison operated for a grand total of 147 years, housed over 300,000 prisoners, and was the site of 45 executions, including that of one woman. When you visit Adelaide Gaol, you can take a self-guided tour to get an idea of what prison life would have been like for the many inmates that lived here. Throughout the prison, there are ample boards that tell explain historic events as well as the artefacts that can be seen throughout the prison.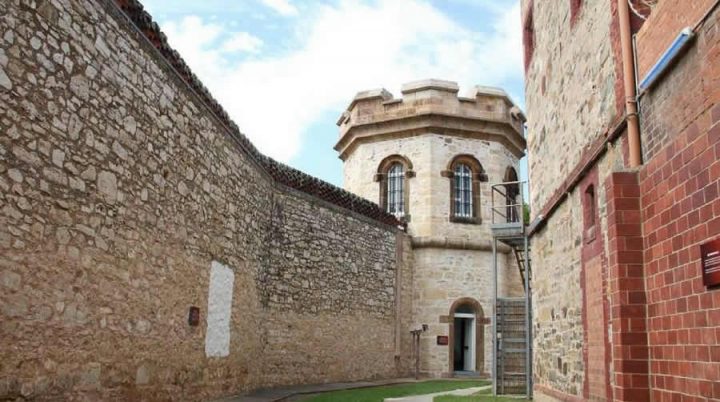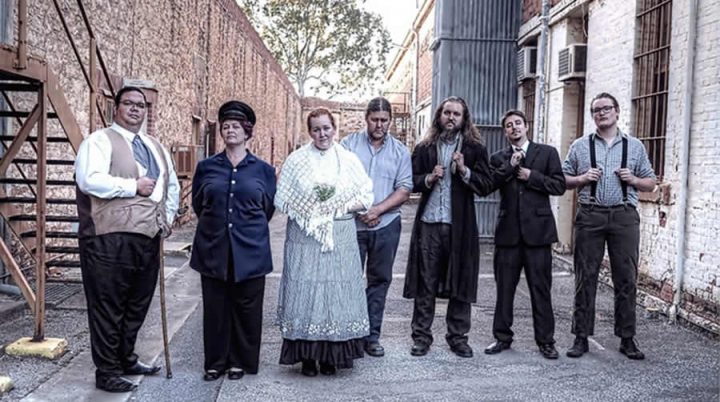 Adelaide Central Market
To get a real taste of local produce, head to the Adelaide Central Market, which dates back to 1869. This is one of the largest undercover markets in the entire Southern Hemisphere and there are up to 250 traders here at any one time. At the Adelaide Central Market, you can buy seasonal cheeses, fruits and vegetables, seafood, baked goods, and more. If you're a bit of a foodie then this is the place for you, as it's the centre of the foodie scene in Adelaide. Once you're done at the market, you can head to China Town right next door where you can experience the multicultural side of Adelaide.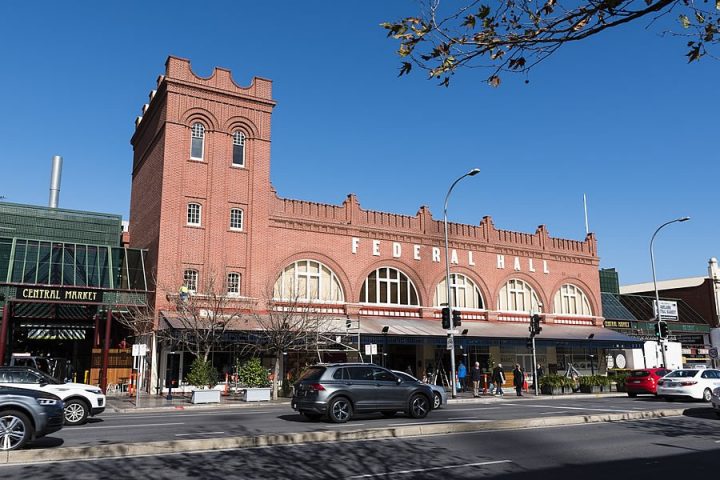 Semaphore Beach
The clean water, low dunes and soft white sand of Semaphore beach make it a great place to relax as your cruise ship makes a pit stop in Adelaide. Located between where your cruise ship docks and the CBD, the beach gives off a sense of isolation while only being a stone's throw away from the city. Here you can go swimming, surfing, kite surfing or simply take in some vitamin sea. In the parklands next door, there are kiosks where you can buy some food or drink, or if you're travelling with children then you can play mini golf or ride the Ferris wheel as well.
Port Noarlunga Beach
Port Noarlunga is about 30 minutes drive from the centre of Adelaide, but is definitely worth the trip if you are a lover of water activities. Here you will find beautiful red sandstone cliffs, lovely long jetties to walk along, as well the excellent Port Noarlunga Reef and aquatic reserve. If you love to dive or snorkel, then you're definitely going to fall in love with the pristine blue waters of this region.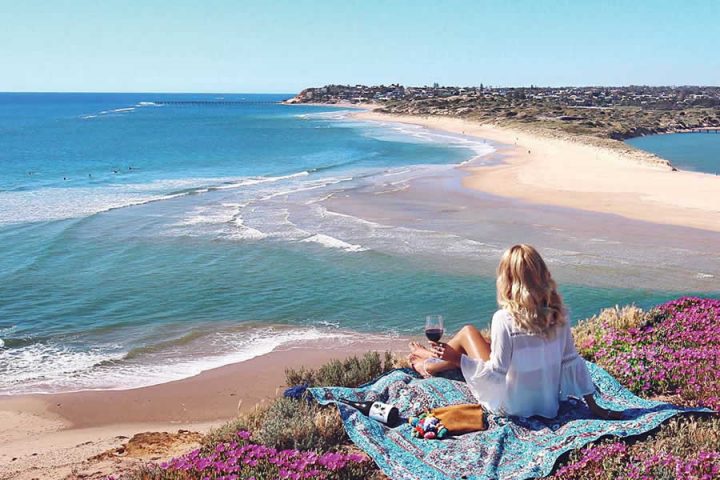 ---
Author: Sophie Anderson
Post Date: 18th December 2019
---
Categories: Ports
Tags: Adelaide , Australia , South Australia