Autism-Friendly cruise holidays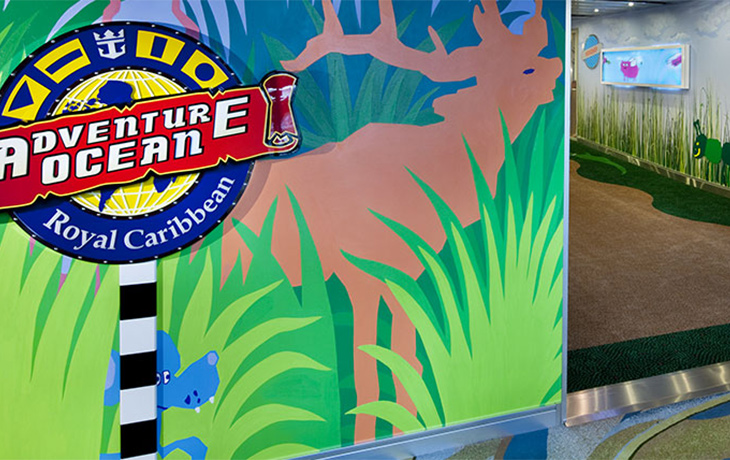 Royal Caribbean is at the forefront of a movement to accommodate families traveling with children with autism.
Cruisers young and old look forward to the excitement of Royal Caribbean's large array of onboard and onshore activities. For children with autism, who often thrive on structure and routine, the exposure to so many new places and experiences can be scary and overstimulating. Parents of children with autism might encounter many hurtles when planning a family holiday.
Mike Sobbell, founder and president of the American organisation Autism on the Seas, told ABC News: "There are so many families out there that don't think (a cruise holiday) is an option for them. But it's actually very easy to adapt a cruise to special needs. And it's one of the only destinations where you have so many different things contained in the same space."
Autism on the Seas stepped in to ease the holiday struggles. The organisation has worked with Royal Caribbean since 2007, and they progressed to create a comprehensive autism-friendly certification program.
Royal Caribbean – Autism on the Seas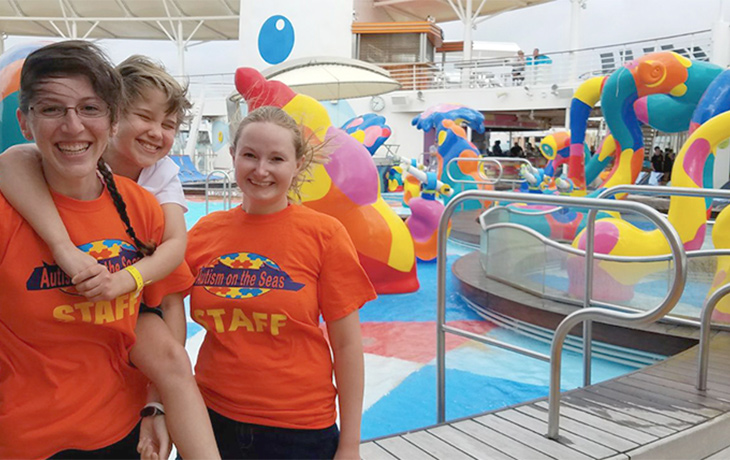 Royal Caribbean's international fleet was the first to obtain bronze and silver certifications from Autism on the Seas. These certifications indicate that the ship has accommodations and amenities designed for guests with autism, and that the Youth Staff onboard have undergone awareness training on autism awareness.
The training process teaches Youth Staff to recognize characteristics of autism and to initiate a conversation with parents about their child's needs. Program measures also require Youth Staff to have a university degree in education with three to five years' experience working with children.
Some of the autism friendly activities onboard selected Royal Caribbean cruise ships include:
Autism Friendly Films
Autism Friendly Toy Lending Program
Autism Friendly Activities
Cruising Social Story
Note: Royal Caribbean have also put together a special Cruising Social Story PDF document which can download and print for your child/teenager with autism. This is a great resource to help you child gain an understanding of what to expect on their upcoming cruise, and therefore try to alleive any anxiety that they may have. Click here to download the booklet here.
With these programs in place, the children can be prepared for their cruise holiday before they even set foot on the ship. Parents can download Royal Caribbean's social story online, a tool that helps parents to introduce the new experiences that the child will have on their voyage. It walks children through everything from what to expect from a muster drill to finding the dining room where the family will convene for supper.
Ron Petit, Royal Caribbean's manager of Accessibility and Americans with Disabilities Act Compliance told ABC News, "When you think about accessibility on a cruise line, you often think about physical, visual, and hearing disabilities. But we want to make sure we are offering services to all of our guests. When we noticed a trend a while back with land-based hotels and movie theatres offering more autism-friendly programs, we immediately wondered, 'well, what can we do about this here?'"
The response was to introduce specialized services in all parts of the cruising journey. Families of children with autism are privy to priority check-in, boarding, and departure. They'll also have access to pagers or phones for the parents of children in the Adventure Ocean Youth Program.
The cruise line touts a host of special activities for children with autism and their families. They have introduced autism-friendly film screenings and an autism-friendly toy lending program. Special dietary options are also available, such as gluten and dairy free meals. Royal Caribbean understands that each child's needs are different, so parents are encouraged to meet with cruise staff in order to arrange customized accommodations for their child.
While Royal Caribbean was the first to achieve a silver certification, Autism on the Seas has granted this credit to Celebrity Cruises as well. You can read more about the support available for those cruise passengers with autism by clicking here. The organisation is now shifting to a recognition program where cruise lines are recognized for offering specific autism-friendly services instead of being categorized into broad bronze, silver, or gold categories.
Celebrity Cruises – Autism friendly cruises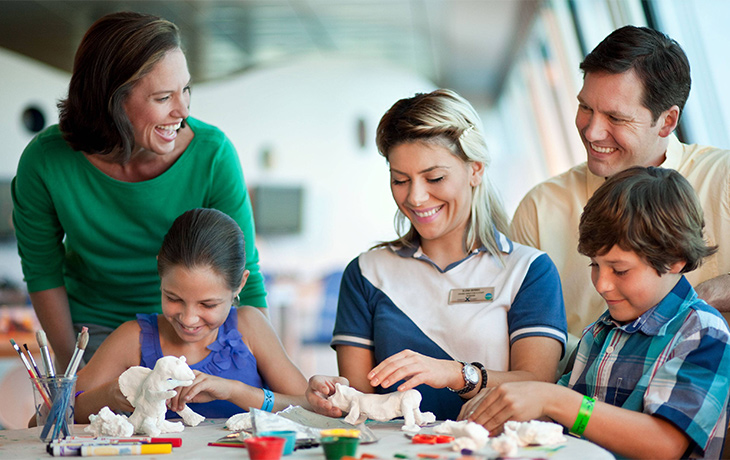 Celebrity Cruises has achieved the following Autism Friendly Certifications fleet wide:
Bronze Level – all required autism friendly products and services in place
Silver Level – all Youth staff trained on autism awareness
As Celebrity Cruises have also signed up for the same Autism Friendly Certification, they offer similar features and facilities for children and teens with autism, these include:
Autism Friendly Films
Autism Friendly Toy Lending Program
Autism Friendly Activities
Cruising Social Story
You can download a copy of the Celebrity Cruises social story PDF by clicking on this link.
You can read more about the autism-friendly features offered by Celebrity Cruises by clicking this link.
With more sophisticated autism-friendly programs in place, cruise lines are simplifying family holidays for parents and children alike.
---
Author: Sophie Anderson
Post Date: 14th August 2016
---
Categories: Cruising